Please find information below regarding Stavvy Meeting Observers
Stavvy RON Meetings have two different client attendee options: Signers and Observers

Observers are able to join the meeting, but will not sign documents or verify their identity. They are simply there to observe the meeting.

Examples of Observers: Translator, realtor, relative, borrower's attorney etc.
Please note: while in the meeting, Observers will not have the ability to sign any documents. If a signature is needed from an observer, please change the attendee type to Signer when setting up the meeting.
When a Meeting is being created in Stavvy, there is a page designated to add Signers and/or Observers.

To add another attendee, select Add Signer, and select whether they will be a Signer or an Observer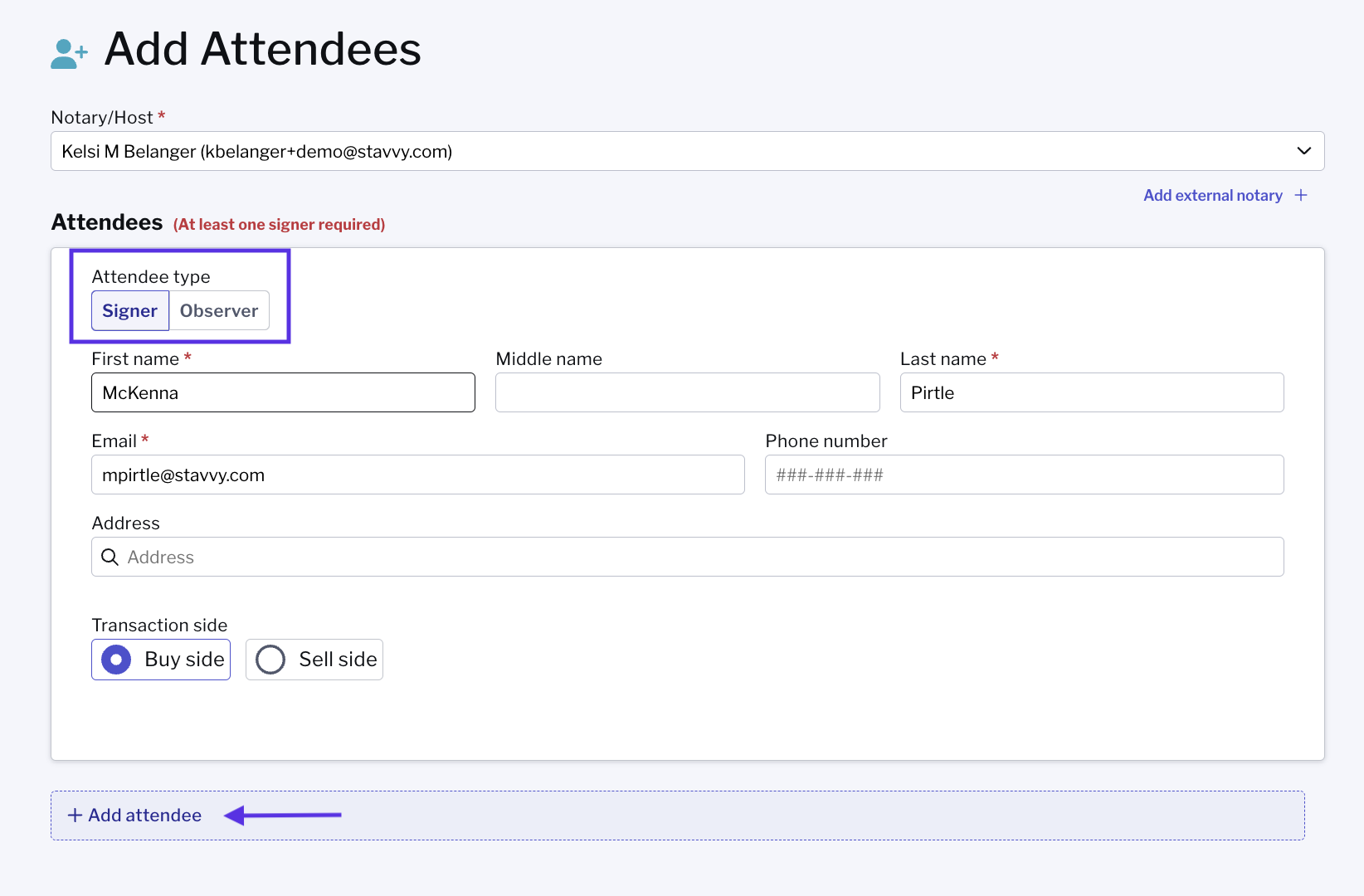 Once added to a Meeting, any Signers/Observers will receive an email with a link to join the meeting.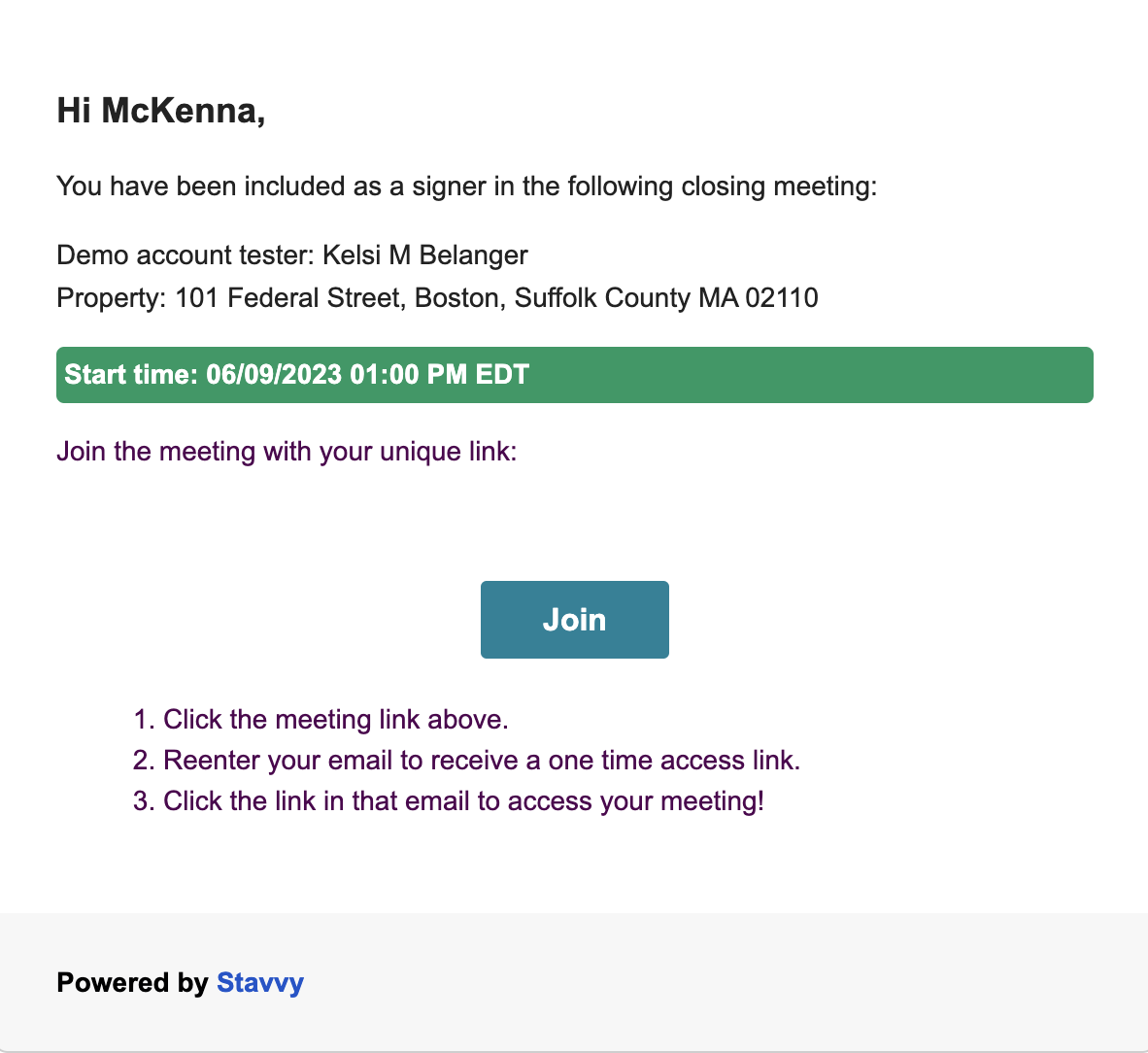 When an Observer clicks 'Join', they will be able to set up their audio and video and click 'Next' to proceed to the Meeting

Note: Observers/Signers cannot join a meeting until the Notary/Host has started the Meeting.

Once in the Meeting, they can view documents and participate in the conversation, however, they will not have any required signature fields on the documents, and will not verify their identity.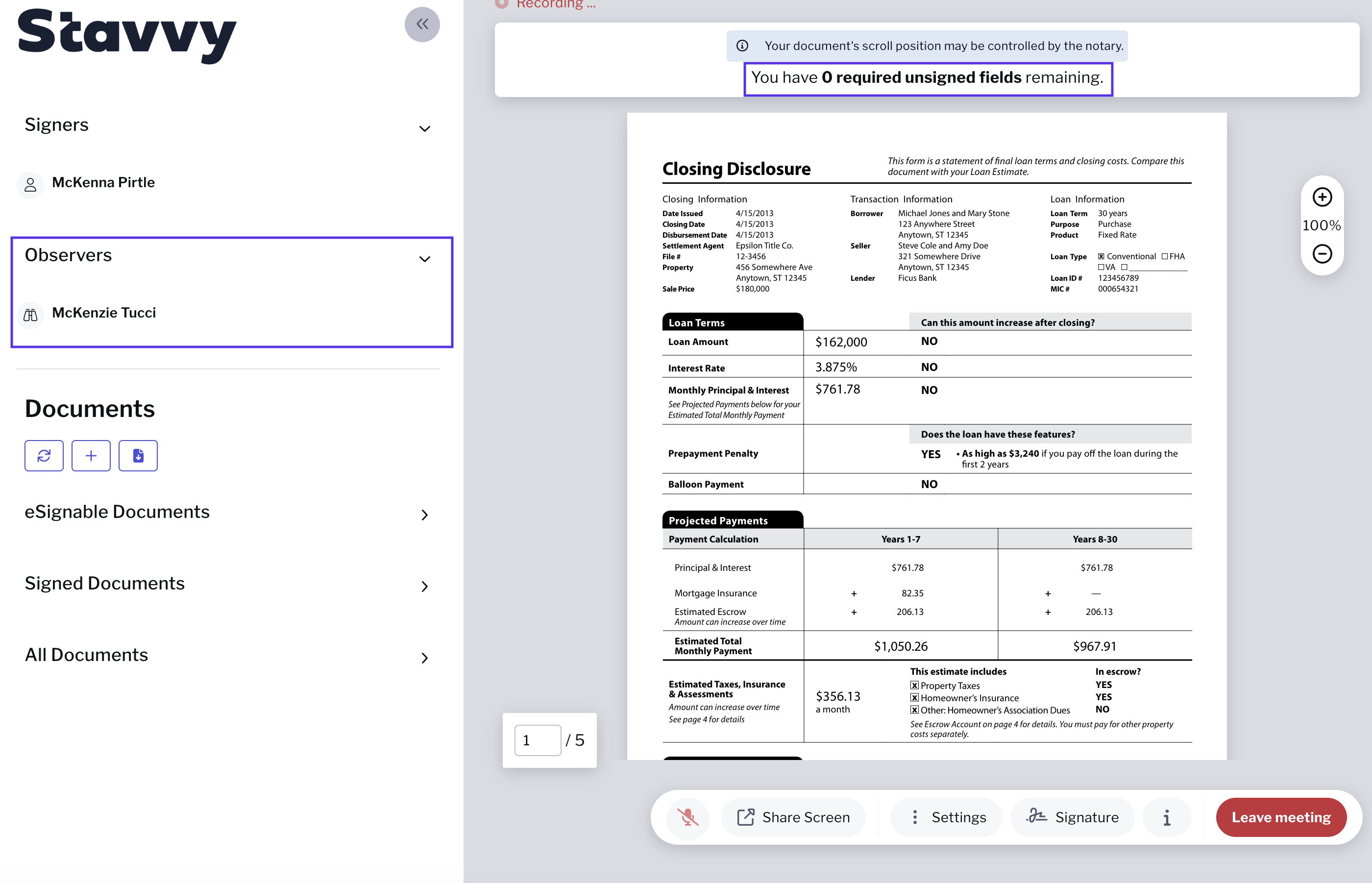 Upon the Meeting's completion, Observers will not have access to download Certified Documents. Signers will have access to download these documents.