Instructions for Notaries to run a Meeting in Stavvy
BEFORE THE MEETING
Once a meeting is created, you'll receive an email invitation to the meeting with option to add it to your calendar

NOTE: VPNs must be turned off ahead of joining a meeting
STARTING THE MEETING
Click "Join" to start the meeting
When prompted, click "Allow" to give Stavvy access to your camera and microphone (required to start the meeting)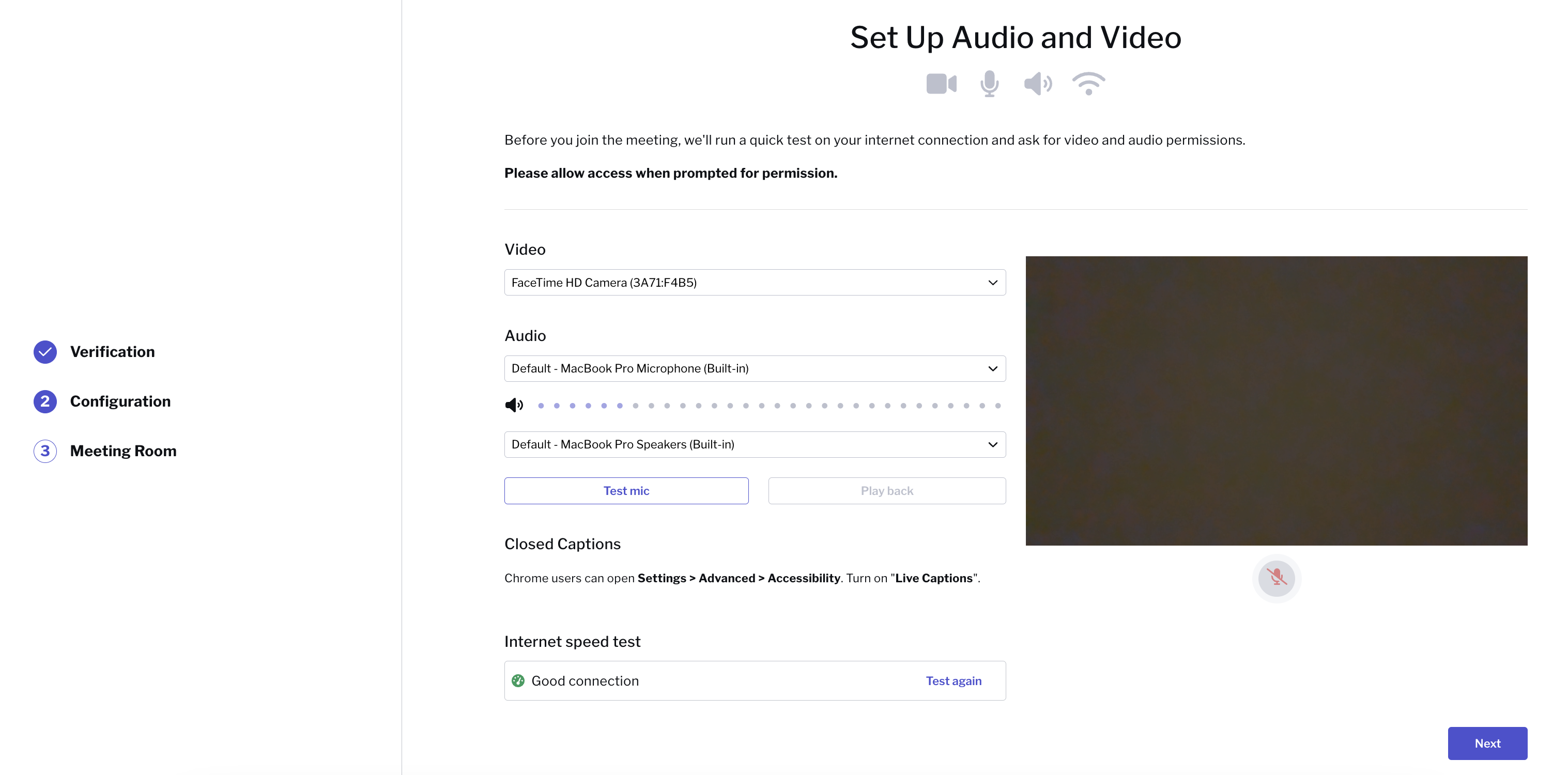 Click "Start Meeting" to begin the Meeting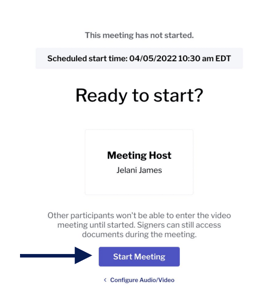 Confirming Signer's Identity
To start things off, verify your client's identity using KBA/ID Verification

To initiate the KBA (Knowledge-Based Authentication), click "Start" next to the "KBA" button by each signer's name, and then click"Send"

For a detailed look at the KBA, click here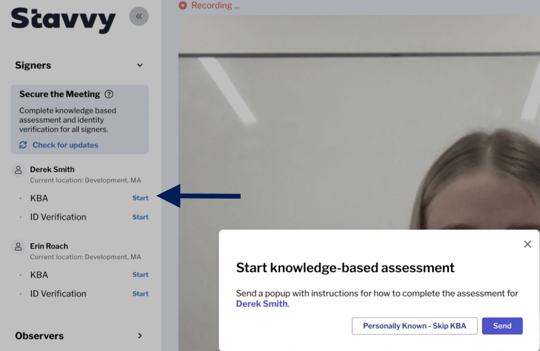 To initiate ID verification, click "Start" next to the "ID Verification" by your signer's name, and then click "Send"

For a detailed look at ID verification, click here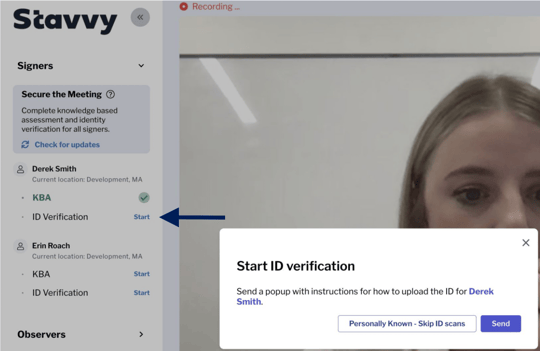 If the ID Verification shows as failed--ensure the client has uploaded the appropriate form of ID (drivers license, passport, state ID). Click retry to resend the link
Once ID Verification has been completed, users have an additional security step of verifying the signers against the ID that was verified. Click "Verify" to start this process.

Note: You will see the image of the ID that was verified on the right. On the left, there will be a live video feed for the client to hold their ID up to confirm the person signing the documents and the person in the ID are the same. Once they have done this, click "Capture & Confirm" to take a snapshot.
If you select, "Personally Known"for the KBA and/or ID Verification you will be prompted to confirm you do personally know this signer.
Signing/Notarizing Documents
To start the signing, click the document(s) on the left "
Next click "Start Signing" at the top of the signing window


Note: Signers cannot see the documents on their screen until you have clicked 'Start Signing'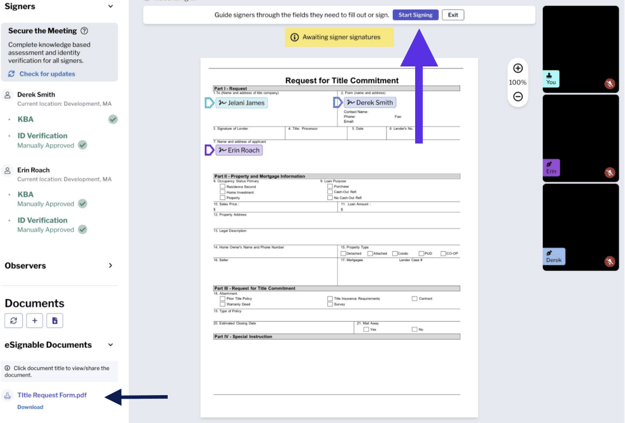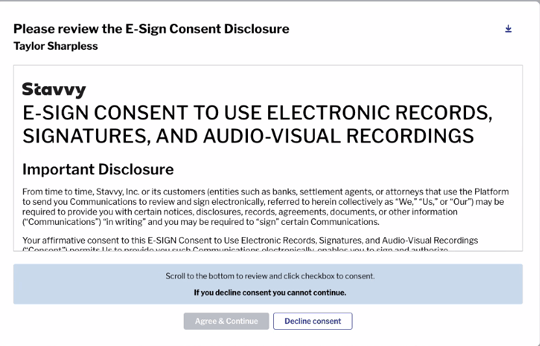 If annotations need adjusting during the meeting, click
HERE
Turn the "Drag and Drop Annotations" button ON if you'd like to move any annotations while in the Meeting.

Be sure to turn OFF to resume signing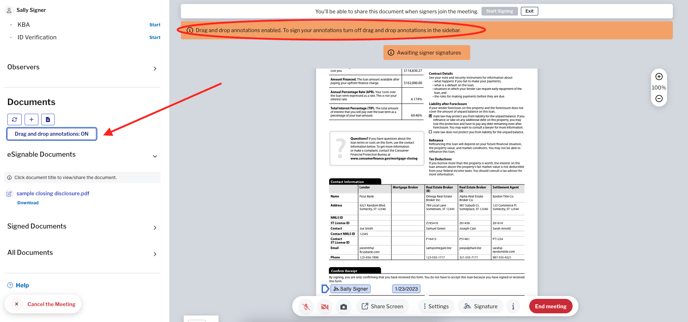 Once signing is complete, you can end the meeting by clicking the red "End Meeting" button at the bottom right of the meeting window
Watch Demonstration Below: