Follow these instructions to learn how to join a Stavvy meeting with multiple signers on one device
Log into the Stavvy Signer Portal as you normally would.
Complete the Verification and Configuration pages.
Prior to joining the Meeting Room, you are prompted to select who will be signing on the device.
Select Me & others.
Click on the drop-down and select the additional signer you would like to share your device with.
Click Join Meeting.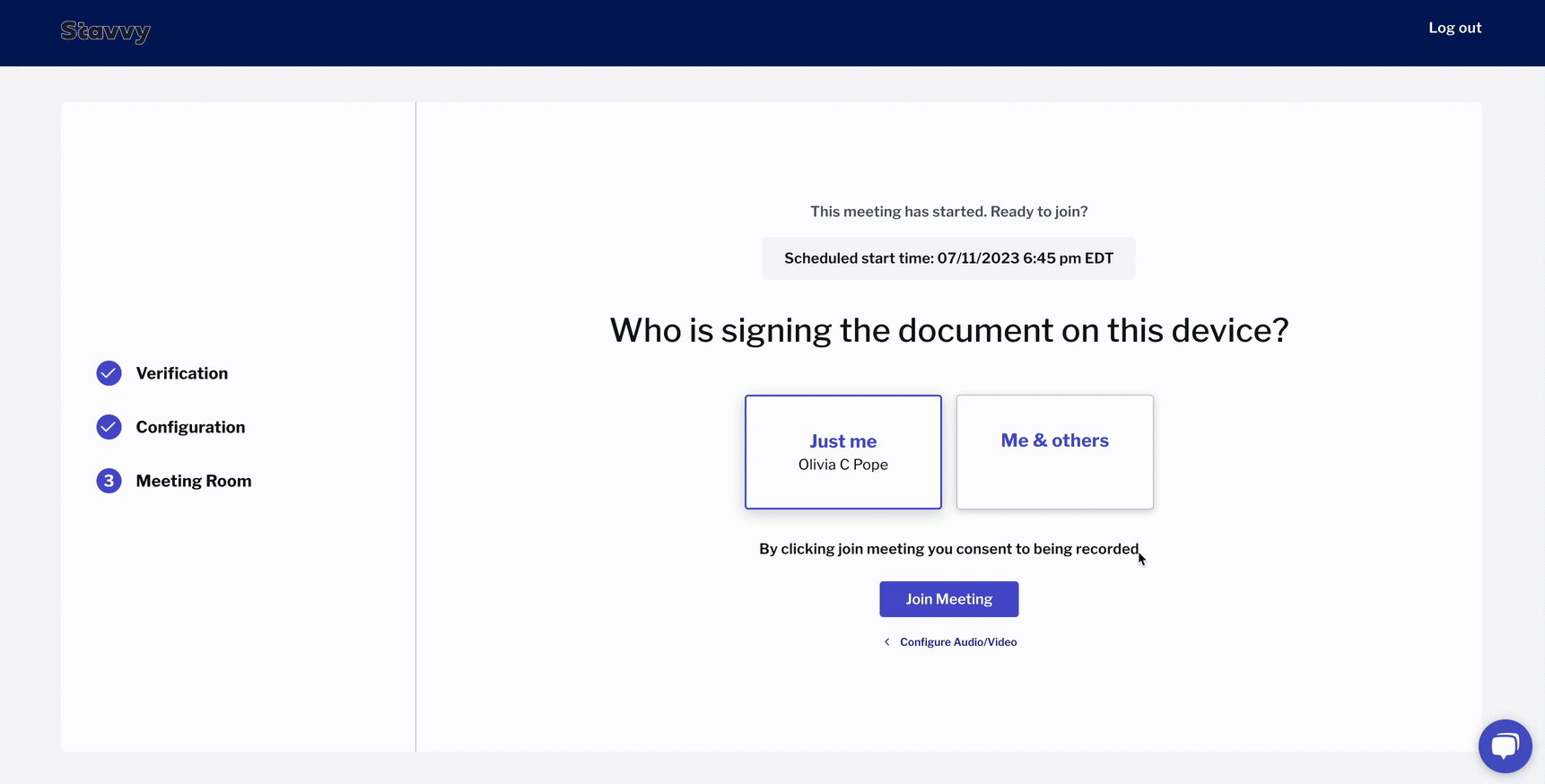 For any additional questions, please reach out to suppport@stavvy.com!