Follow the steps below for best practices on adding Notary annotations after Documents have been finalized
Scenario: Your Client signed their documents, the Meeting has finished, and--uh oh, a Notary annotation (seal, signature, etc) is missing!

Steps to take when adding a missing Notary annotation:
(this article is only for notary annotations)
If you need to add a missing signature, initial, text field, or checkbox for your client, click
HERE
1. From the Meeting Detail page, click on More Actions > Add meeting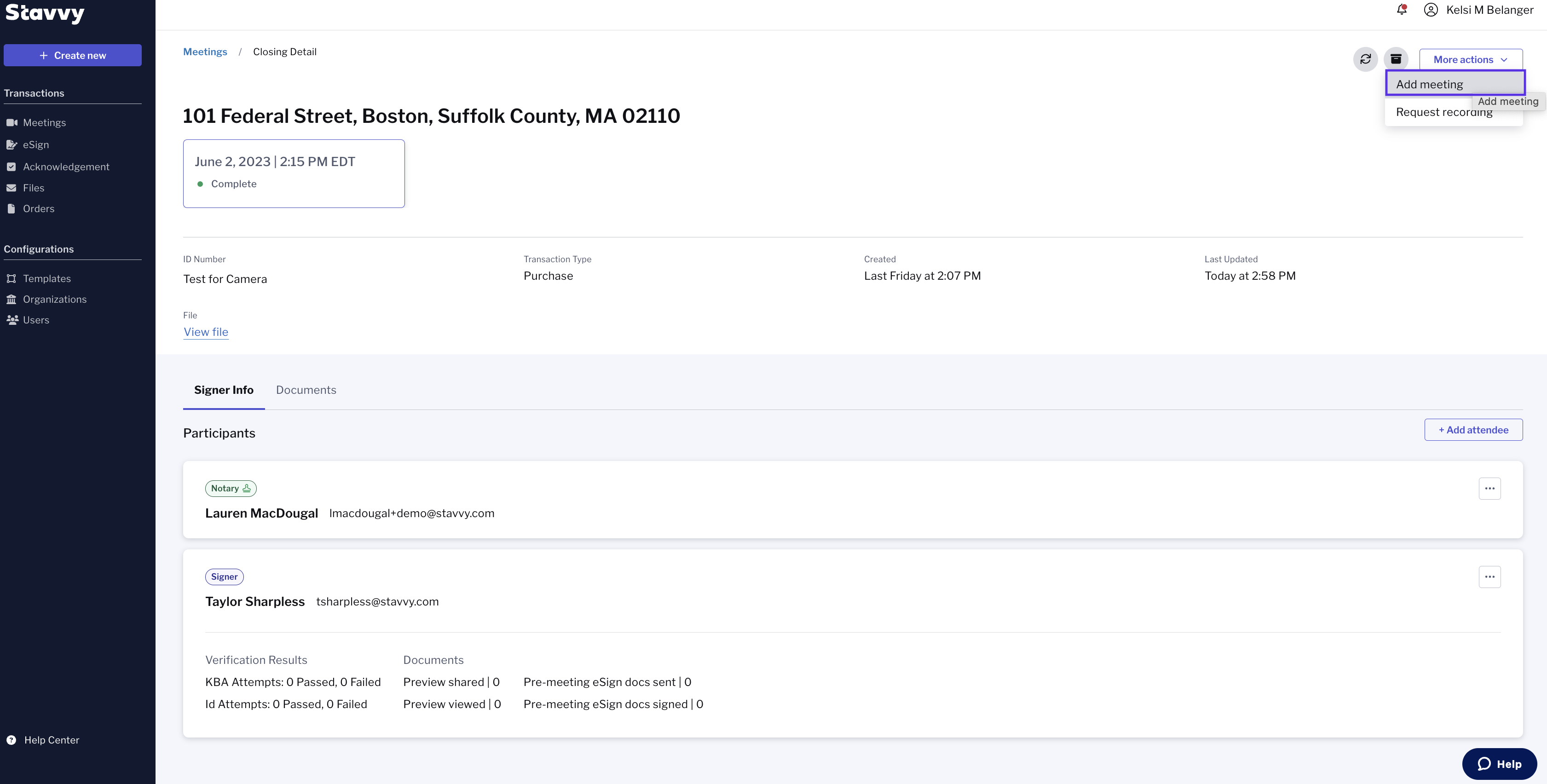 2. Uncheck the Signer from the new meeting
3. Add yourself as an additional Signer (or add someone from your office as a signer), providing a dummy email for yourself such as johndoe@noemail.com.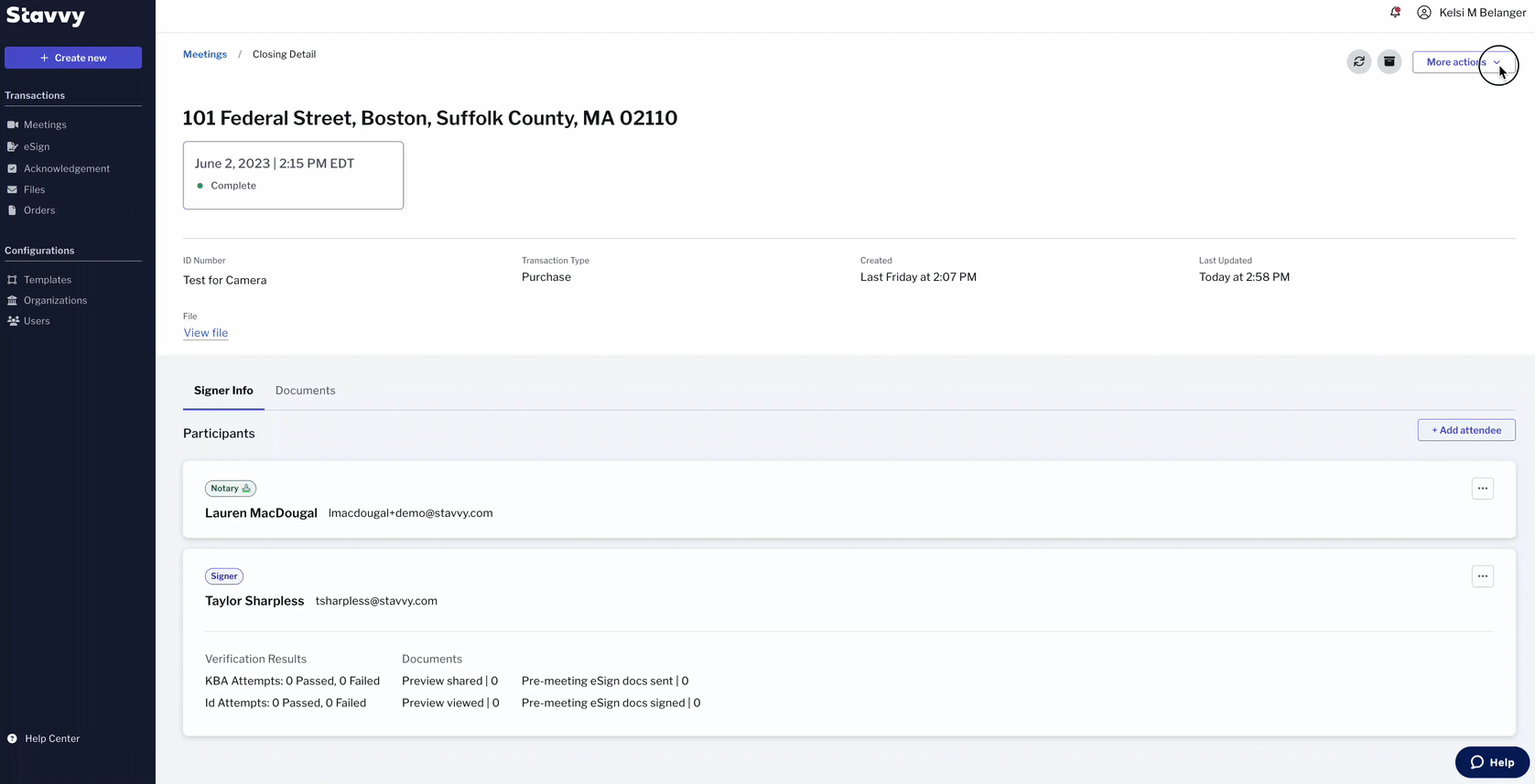 4. Find the finalized document and click View

5. From here, click Unlock for Editing

6. Add missing Notary annotation
7. Click Mark Ready to Sign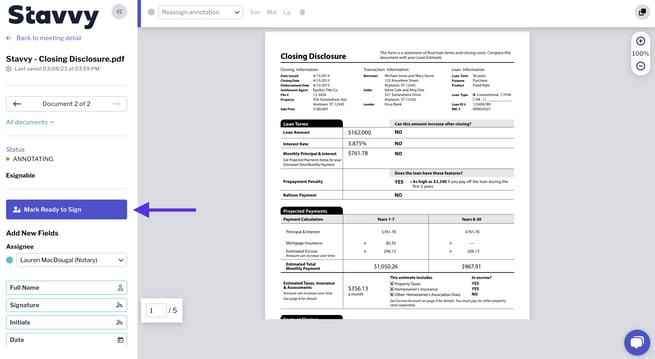 Be sure you do not remove the Client's signature, or they will need to sign the documents again!
8. From the Meeting Details page, click Join on the new meeting

9. Click on the newly added notary annotation to complete and apply

10. Click on Complete Signing at the top right corner

11. End the Meeting using the End Meeting button
Please note-two versions of the document will now show on the audit trail, one will be the old version document, and one will have the newly added annotations