Stavvy's Integration with eOriginal allows users to create and sign eNotes in the Stavvy platform that are then stored in eOriginal's eVault
Click
here
to Connect your Stavvy Account to eOriginal
Create eNote
a. Create a file or navigate to the file you would like to create an eNote for.
b. From the created file, click 'Actions > Create eNote'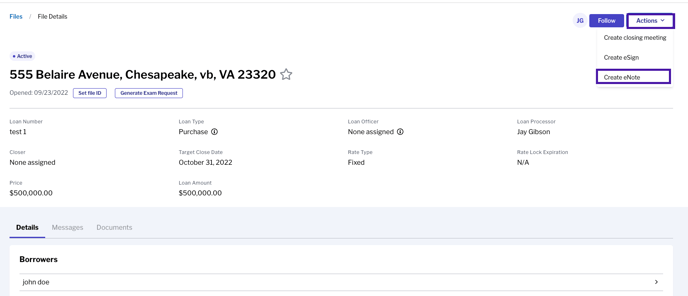 c. Enter eNote information (loan, transaction, payment, and lender/loan originator information), click 'Next'
Required info will have a red star next to the field
The MIN (Mortgage ID Number) must be 18 digits exactly and cannot end in 0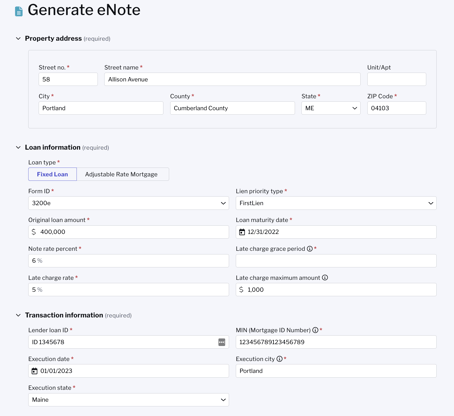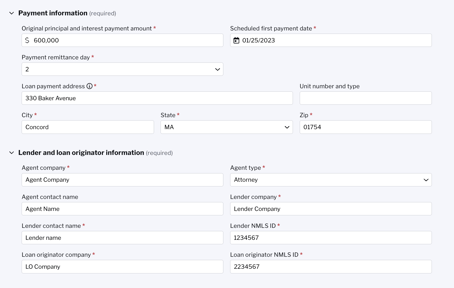 d. Confirm signers (they will be pre-populated from the file), and click 'Generate'
e. Once generated, you can preview the note in Stavvy, and the note is also generated in eOriginal
Note that the created eNote is NOT automatically registered with MERS, this needs to be done via eOriginal. Contact eOriginal with questions on this process
If there are any issues with the eNote at this stage, you will need to use the redraw flow to create a new eNote (see below)
Once you have generated your eNote, it can be signed using a RON Meeting in Stavvy
From the File page, next to eNote, click 'Create Meeting'

Fill out the meeting details

Under Documents, be sure to click the eNote to add it to the Meeting, click 'Next'

Confirm Notary/Signers of this Meeting
Hold the meeting at the scheduled date/time, the eNote will show under documents to sign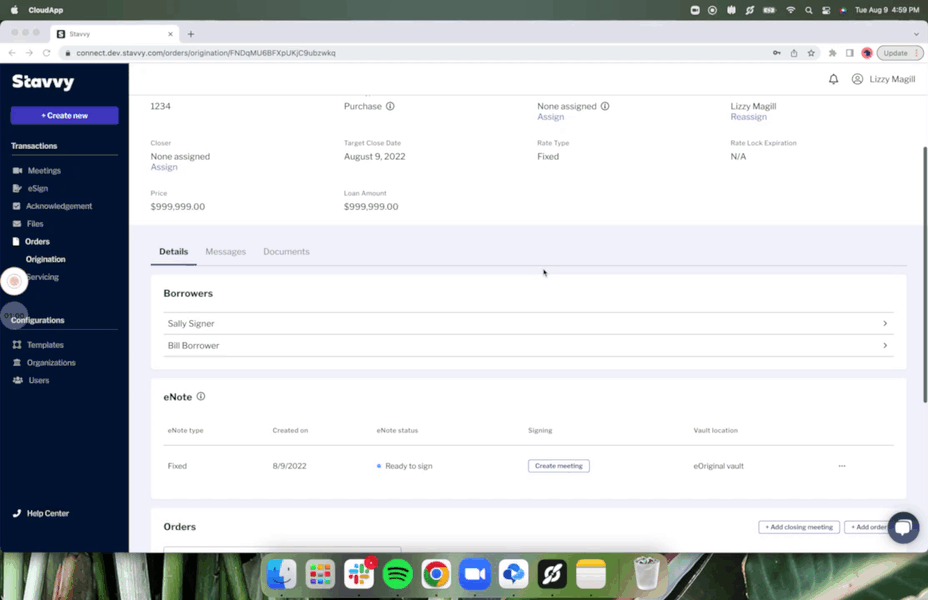 Viewing Certified eNotes & Audit Trails
Once signed, you can view the certified copy of the eNote on the Meeting Details page
From Meeting Details, scroll to Documents and view/download the certified eNote

Certified eNotes will contain a watermark indicating that the user is viewing a COPY of the signed note. The authoritative copy of the note is always in the eOriginal vault, not in Stavvy.
Watermark language appears along the side of the note and reads: "View of Signed eNote on [Tamper Seal Date and Time] EDT eVault Doc ID: [Doc ID]"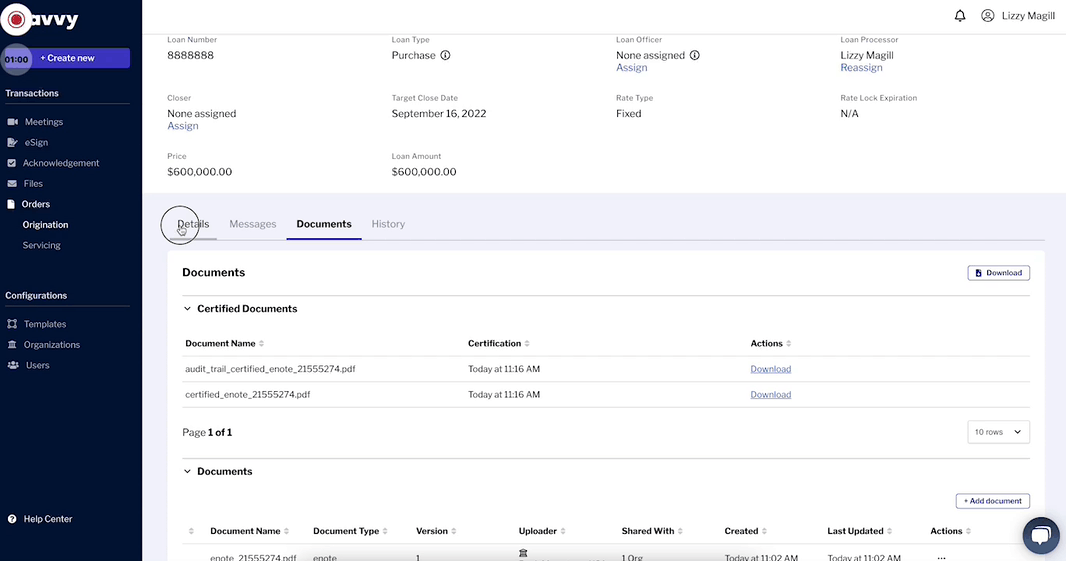 Click
here
for an example Certified eNote created in Stavvy
Error Handling (Redrawing) Before a Meeting is Created
1. If there is an issue with an eNote after it has been generated, you need to Redraw and create a new eNote.
Common issues for redraw include incorrect data on the eNote (ex. misspellings, dates), incorrect signer data, or an incorrectly executed annotation

Redraw is not supported after an eNote has been Certified/fully signed
2. From the File page, next to eNote, click Actions
3. Select Cancel & Redraw and input reason for cancellation

4. After confirming you will be brought through the regular Generate eNote flow with all the information from your eNote pre-populated
5. Edit any information you need to and then generate another eNote
Error Handling (Redrawing) After a Meeting is Created
1. Title will cancel the existing meeting
2. Title will notify the Lender that the eNote needs to be redrawn
3. Lender will redraw the eNote
Lender will head to the File page, next to eNote, click Actions

Select Cancel & Redraw and input reason for cancellation

After confirming you will be brought through the regular Generate eNote flow with all the information from your eNote pre-populated

Edit any information you need to and then generate another eNote
4. Once the original Meeting is cancelled and the eNote is redrawn, Title will + Add Meeting from the same file, making sure they attach the documents and eNote to the new Meeting