Below are the steps to complete the registration and login into Stavvy for the first time as a Vendor
You have been requested to join Stavvy as a Vendor to assist with Lender/Servicer orders.
You will receive 2 emails, one for verifying your email address, and another with a link to setup your Stavvy account.

First Email-Verifying Email Address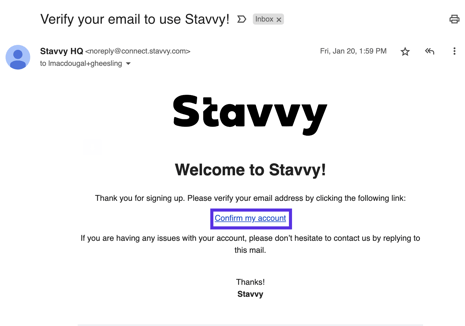 Click on the link that says "Confirm my account"
You'll next see a confirmation message verifying that your account has been confirmed
Second Email-Setup Stavvy Account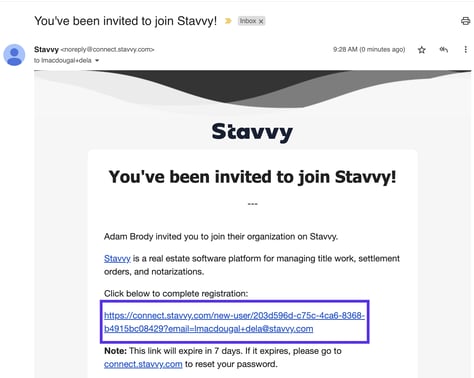 Click on the registration link to be directed to the Create Account screen in Stavvy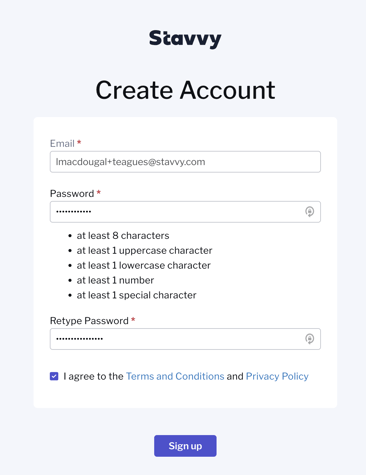 For security purposes, you will be asked to add a phone number that can receive SMS for secure login.

Note that a code will be sent to this phone number upon entry, and you will be prompted to enter the code on the next screen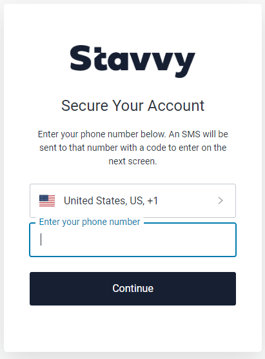 For added security, we recommend copying and storing the recovery code in a safe place where you can access it in the future if you ever need to.
You are now logged into Stavvy and can access your orders when needed!
For additional assistance, please reach out to support@stavvy.com!