Review Stavvy Signer's most frequently asked questions
Q: How can I prepare for the meeting?
A: Review these articles! Signers Guide to Joining a Meeting and Meeting Checklist
Q: How can I access a meeting?
A: Check your email inbox! You should have received an email invitation to the meeting. The title of the email is "Remote Signing with XXX". Click "Join Meeting" within the email to join your Meeting.
If you did not receive this email, please reach out to the host of your Meeting–and they will be able to verify they have the correct email on file and resend the invitation.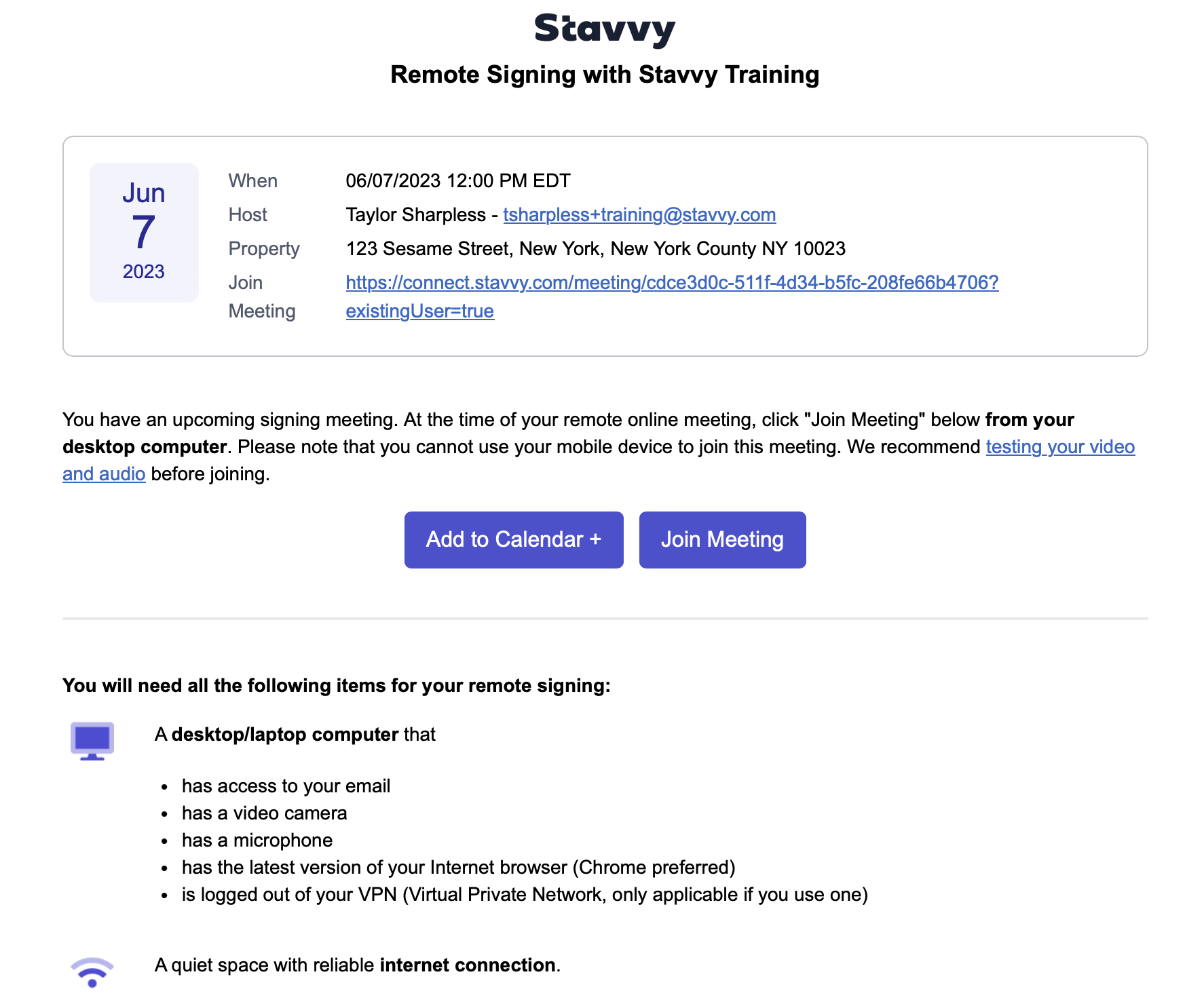 Q: How can I reschedule a meeting?
A: Reach out to the host of your Meeting and they will get a new Meeting on the books!

Q: Can I join the meeting on the same device as another Signer?
A: Yes! You'll select if you're joining the meeting alone or with someone at the time of the meeting
Q: I have someone I would like to attend the meeting, but they don't need to sign
A: Let your host know that you need an "Observer" added to this Meeting

Q: Does the KBA affect my credit score?
A: No, the Knowledge Based Assessment you will take during the meeting will not impact your credit
Q: How can I access the signed documents?
A: Signed Documents can be accessed via the Signer Portal–head to https://connect.stavvy.com/signer/portal and click View Documents