Follow these steps to reset/recover the password to your account.
1. Log in to Stavvy https://login.stavvy.com
2. Click "Don't remember your Password?"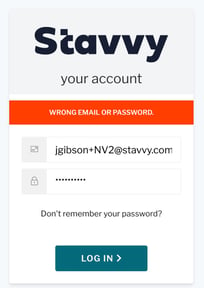 3. Confirm your email is correct and click Send Email
You will receive an email with a link to reset your password
4. In the recovery email, click the URL or "Confirm"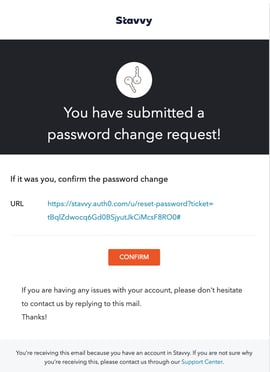 5. On the following screen, enter and confirm your new password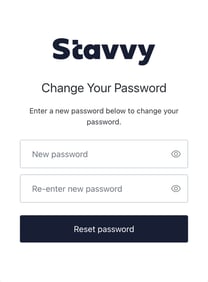 6. Once this has been completed you can log back into Stavvy using your new Password!
Stavvy Passwords must contain at least 8 characters, and 3 of the following:
Upper case letter
Lower case letter
Number (0-9)
Special character (e.g !@#$%^&*)