Whether you are creating a new standalone meeting or creating a meeting from a file/order, IPEN is available for your transaction. Read below to learn more!
What is IPEN?
IPEN = In-Person Electronic Notarization
IPEN is an electronic notarization meeting held in person. While at the same physical location, the client and notary signatures, as well as the notary seal, are applied electronically on one device.
Click here to review the technical requirements to use IPEN in Stavvy
How to prepare an IPEN Meeting in Stavvy
On a computer or laptop and within Stavvy, click 'Create New' at the top left corner
Select 'IPEN'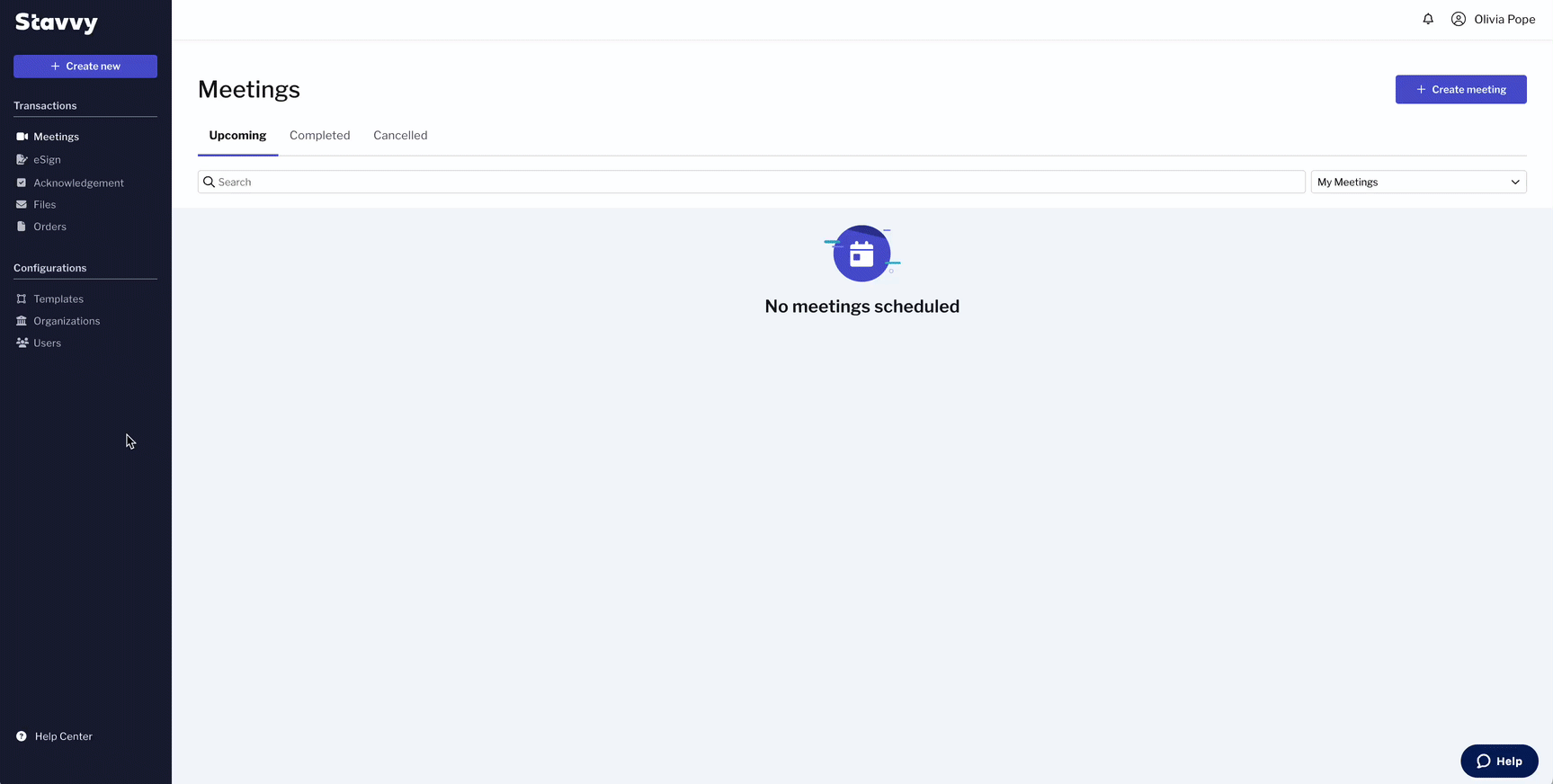 Add details of the IPEN meeting, including meeting type, property address, date and time of the meeting, and physical location address of the meeting, click 'Next' once finished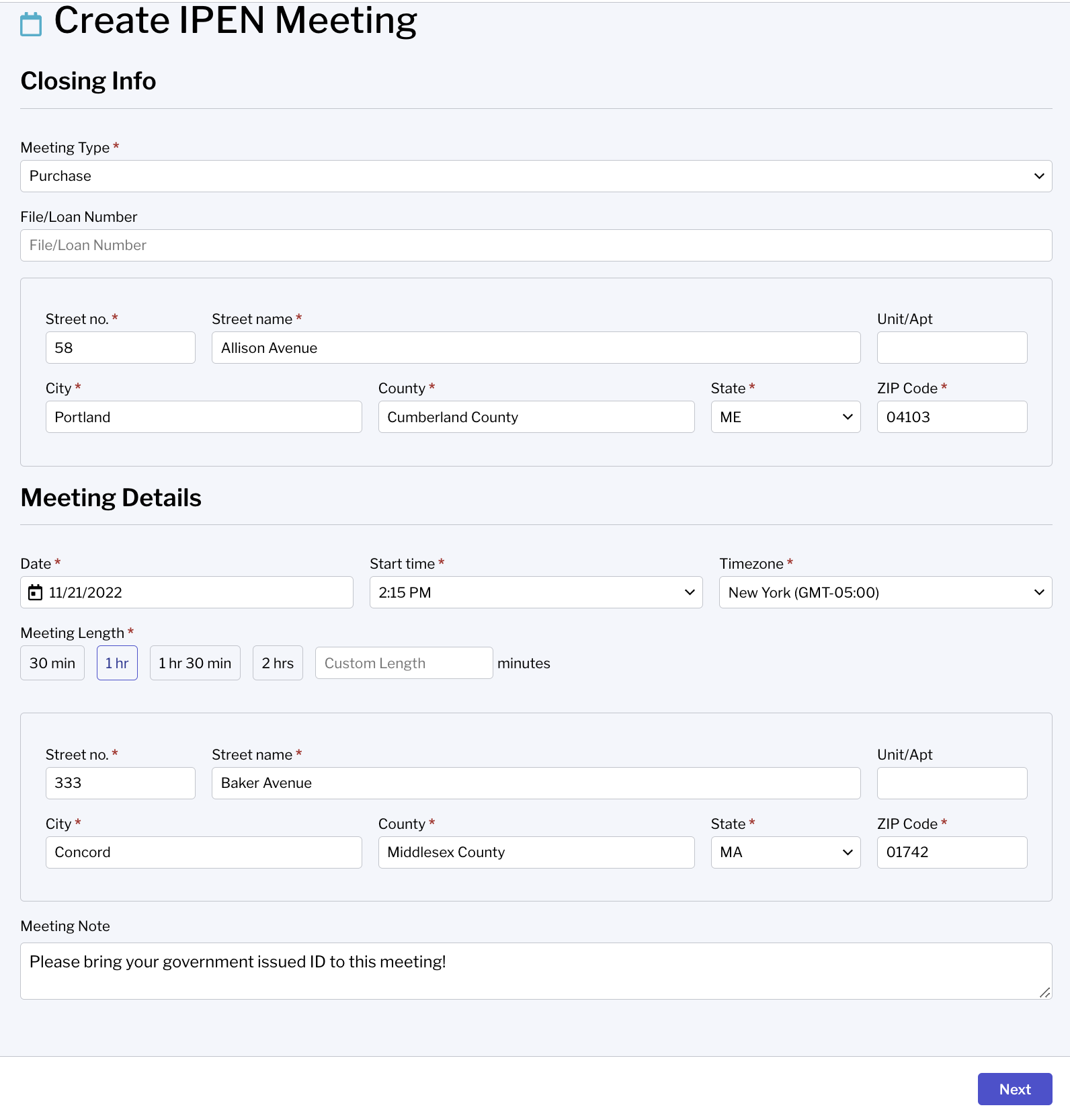 Note: The first address entered is the address of the property being purchased, refinanced etc. The second address entered is the address where the in person meeting will take place
Add Attendee Details for the signers and Notary, click 'Create' once finished


Note: Phone number is a required field for signers as they will be sent a verification code during the meeting as an ID verification measure.

Once the IPEN meeting is created, an invitation email is sent to signers and the notary, providing details such as the date, time, and address of the meeting. They are able to add the invitation to their personal calendar.
Prepare Documents to be signed at the Meeting

Add and tag documents with annotations for electronic signatures and seals. Instructions here

How to conduct an IPEN Meeting in Stavvy
At the date and time of the meeting, you will meet your client at the agreed upon date, time and location
Login to Stavvy, and from the IPEN Meeting, click 'Join'
Take note of the Closing Agenda, and click 'Start Closing'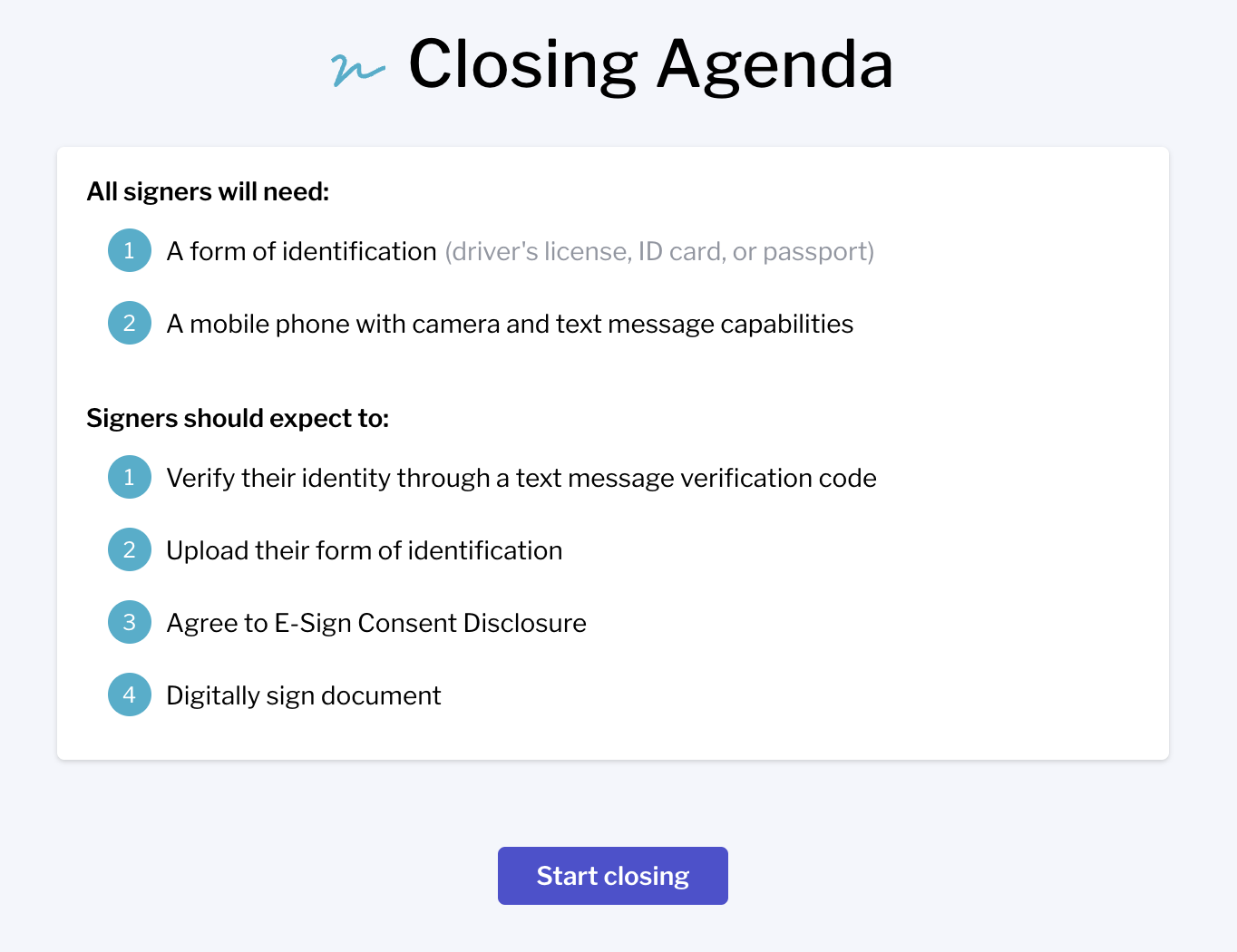 Authenticate each Signer by sending them a verification code. Note that they will receive this verification code by text message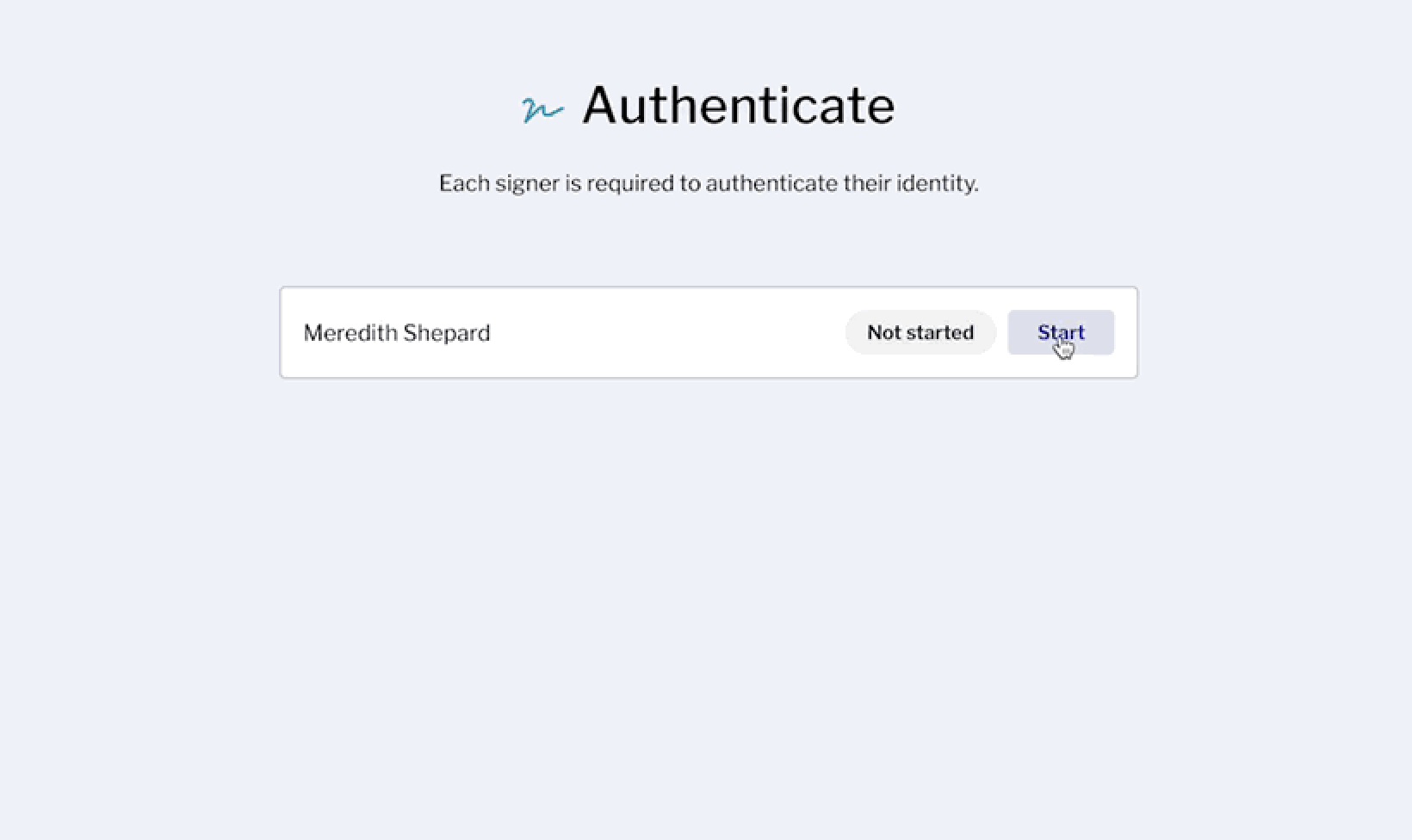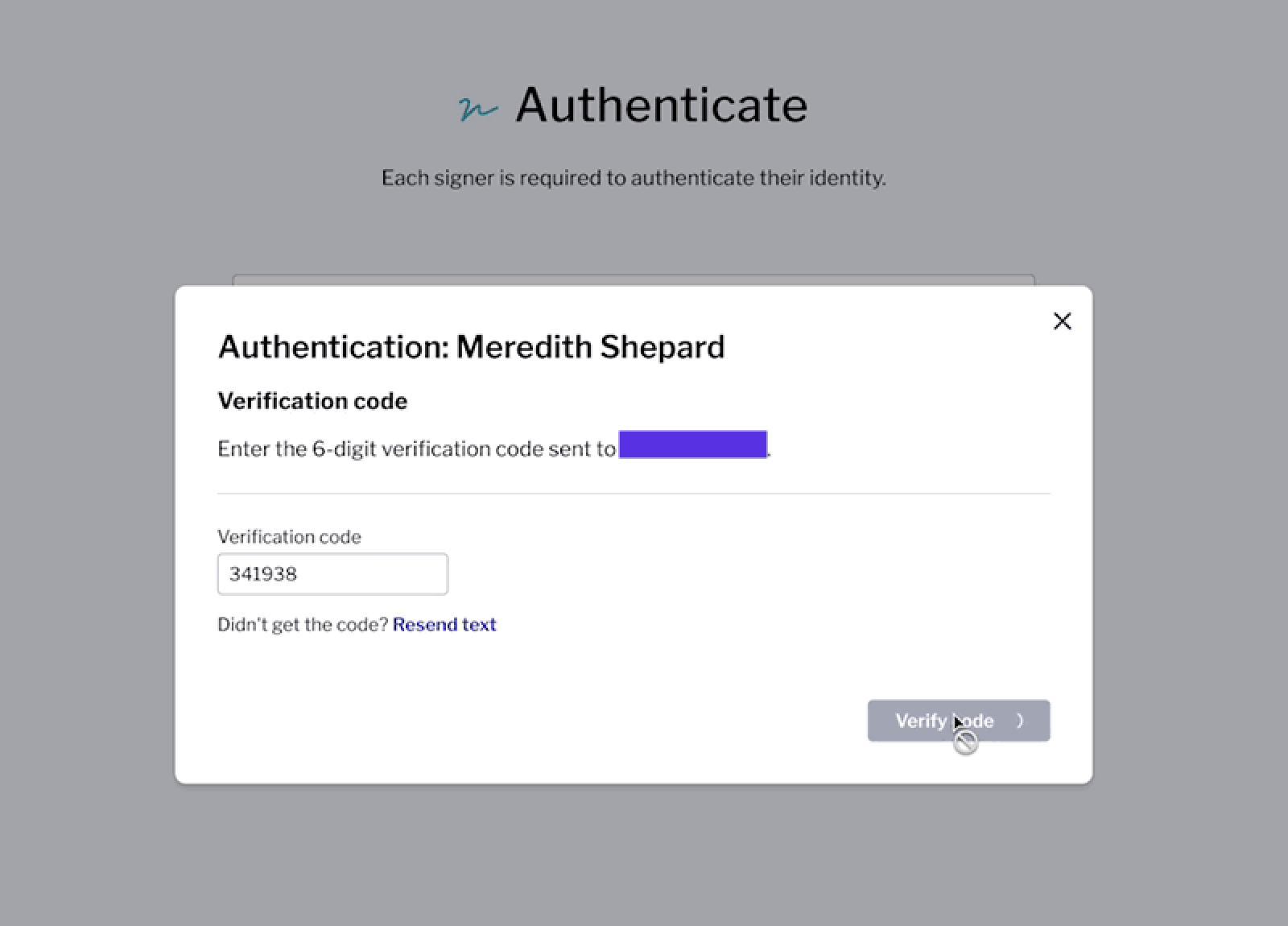 Further authenticate each Signer with their government issued ID (driver's license, passport, state ID). They are able to upload their ID using a phone with a camera (process here), or you may select 'Show ID in-person' and make a copy of the ID using your own method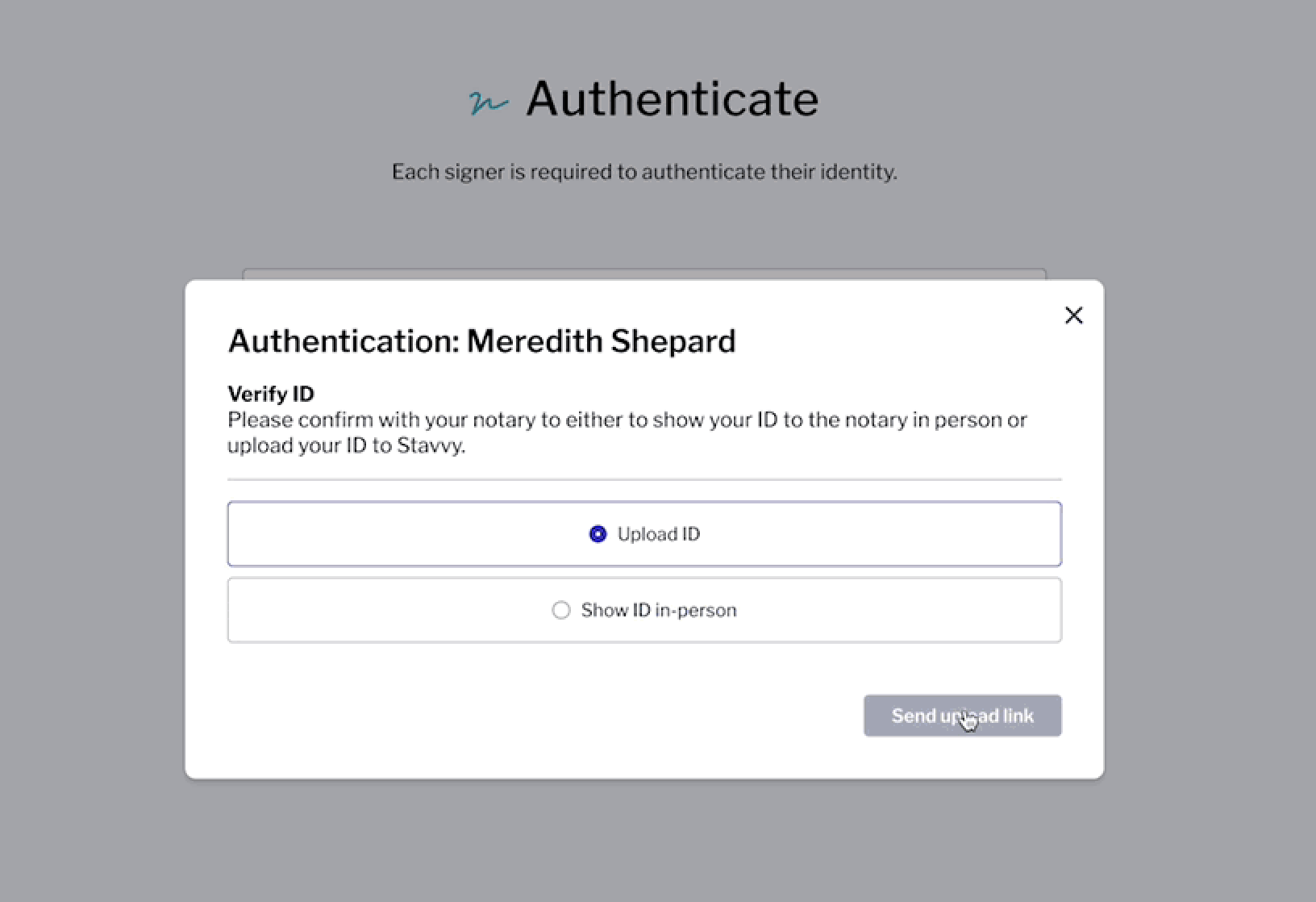 Signer(s) will review and accept the eConsent terms and conditions
Signer(s) will review the document(s) and apply all annotations (signatures, initials, etc)
Notary will apply all annotations (signature, seal, etc)
Click 'Back to Meeting Details'

to download the certified documents, audit trail, and review the Notary Journal for the Meeting
The Notary Journal contains a "Notary Notes" text field that can be used to input additional signer information required by your state when the ID is manually verified in person.

This includes but is not limited to, the signer's address, ID expiration date, ID issue date, or government agency that issued the ID. (edited)
Meeting Details will remain in Stavvy for a minimum of 10 years
Watch Demonstration Below: