Stavvy's Signer Portal makes it easy for signers to see what actions are required of them and when, how to contact their meeting host, and how to preview and/or sign documents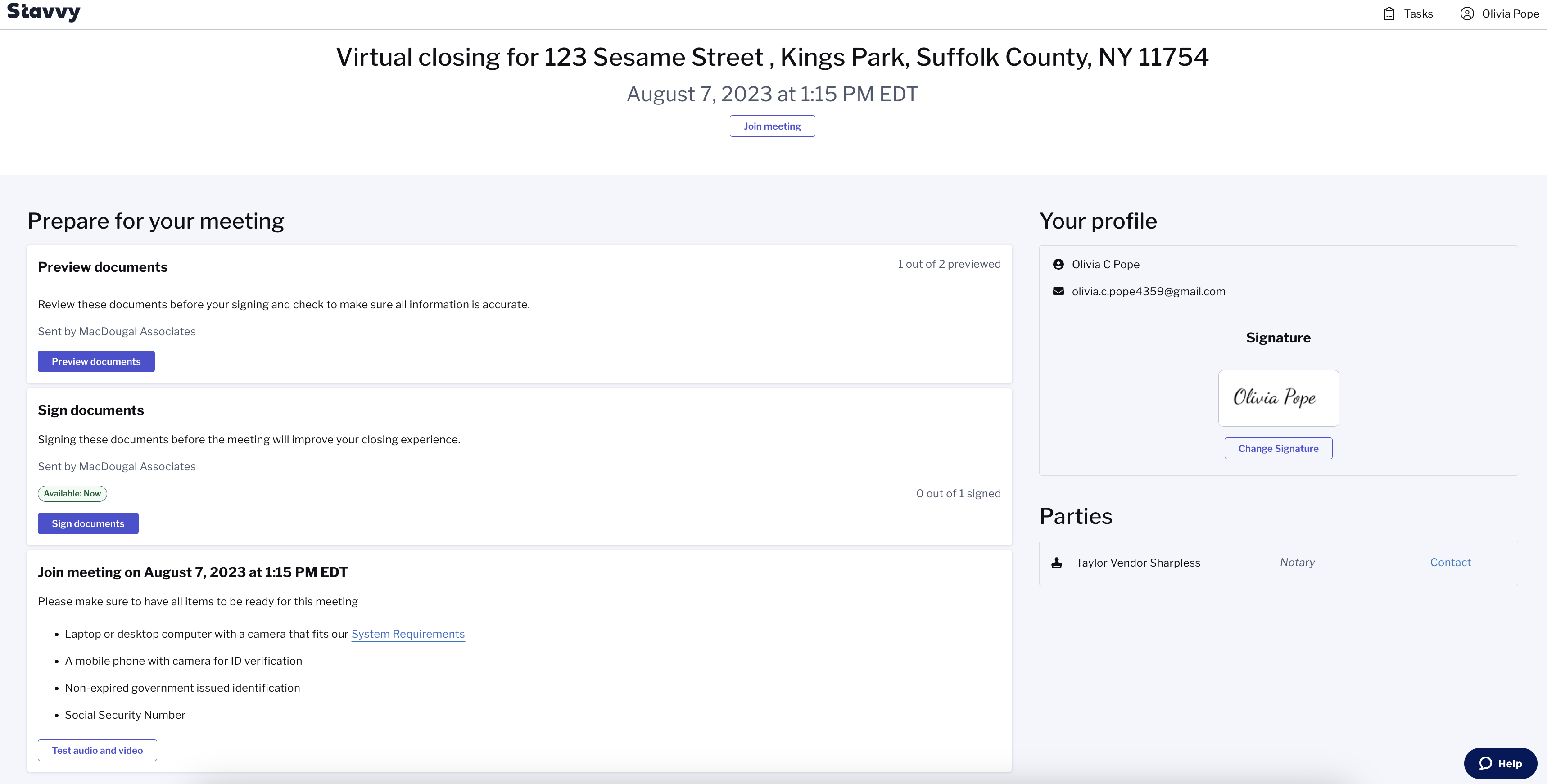 The signer has the ability to preview their documents prior to the meeting. Click here to learn more about our Document Preview feature!

The signer can also sign any documents that do not have any notary annotations.
Notice in the screenshot above our signer, Olivia has 2 documents to preview- in the screenshot below she only has 1 document available for signing. This is because one of the two documents has notary annotations.

Our signer can also check system requirements, and test their audio and video prior to the meeting.

The signature can be adopted/changed in the Signer Portal.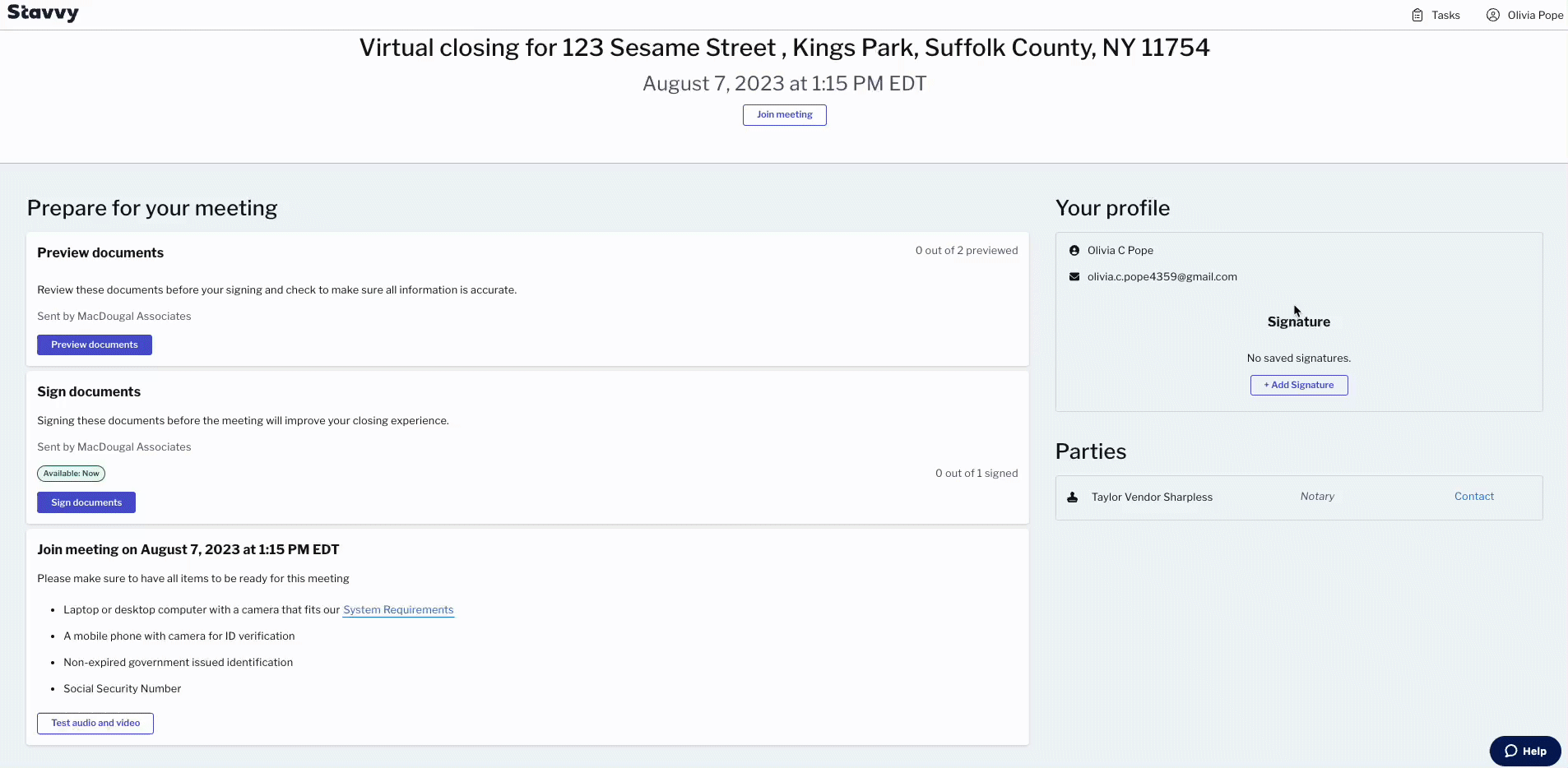 The signer can quickly reach out to the notary assigned to their meeting by clicking on Contact. This will pull up the email address for the notary, and clicking on the hyperlink will open their email app to email the notary directly.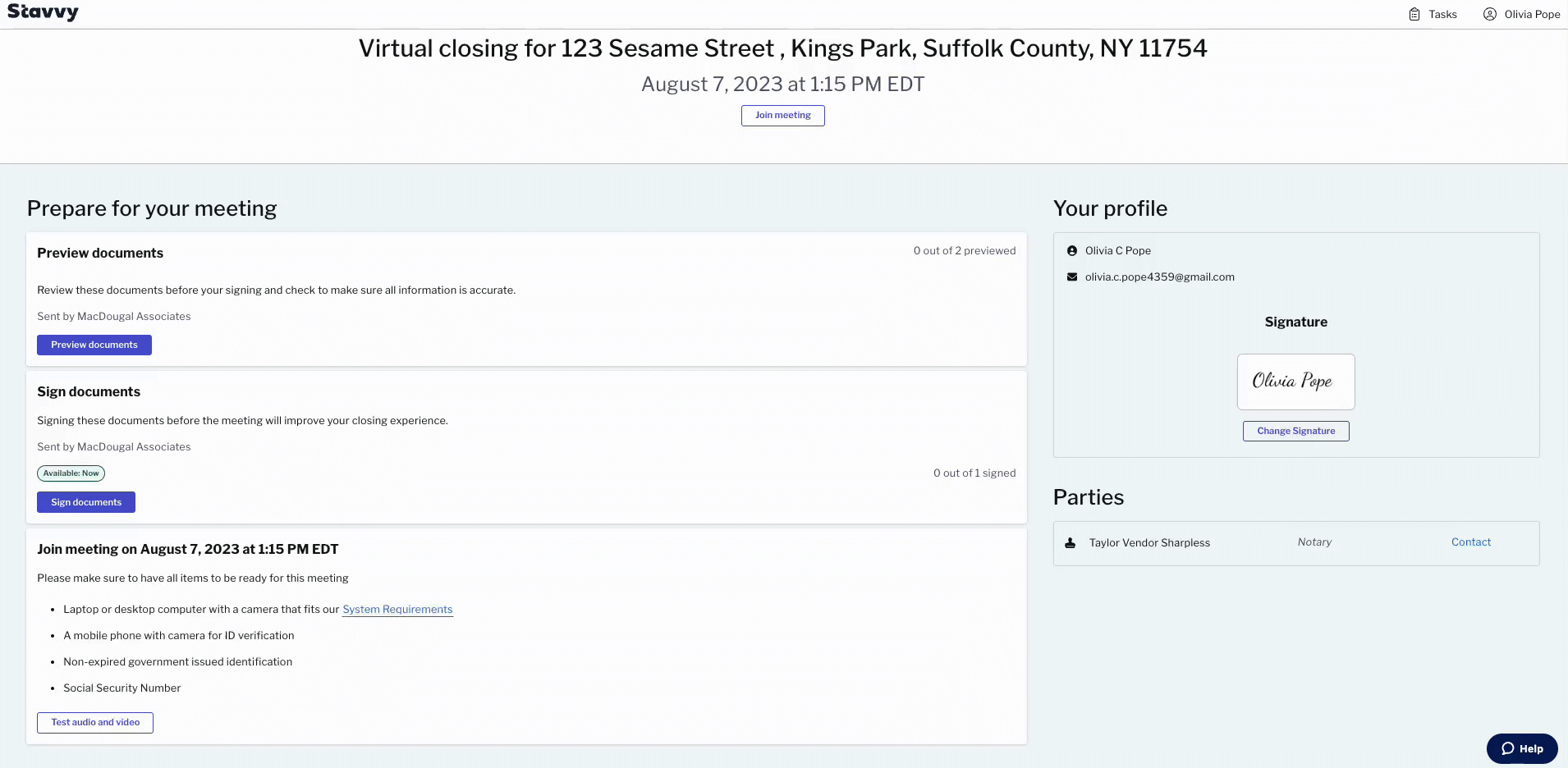 Clicking their name at the top right of the page, the signer can access their profile or sign out.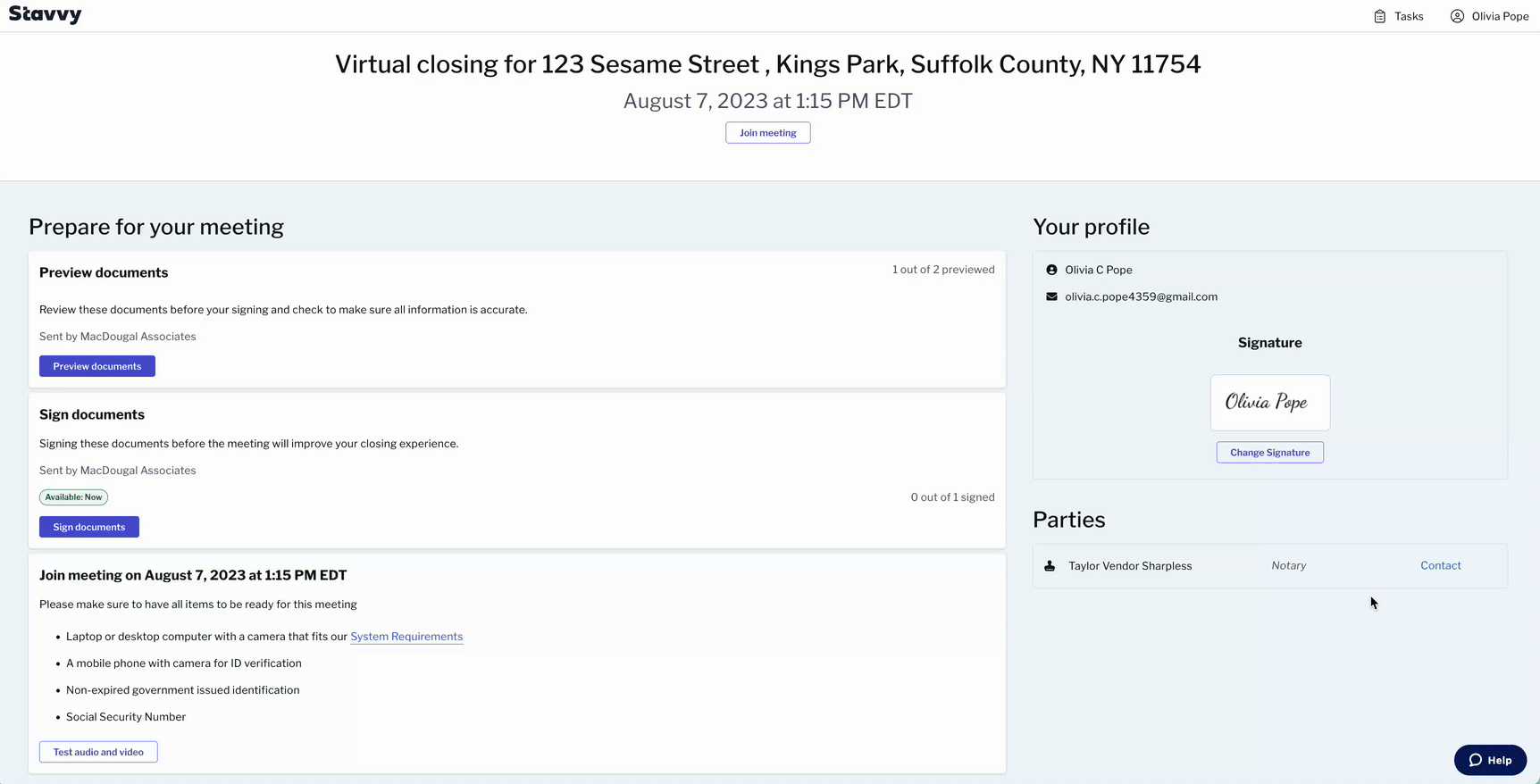 By clicking Tasks by their name at the top right of the screen, the signer is able to view outstanding documents as well as the documents that have been completed for any meetings or eSign packets.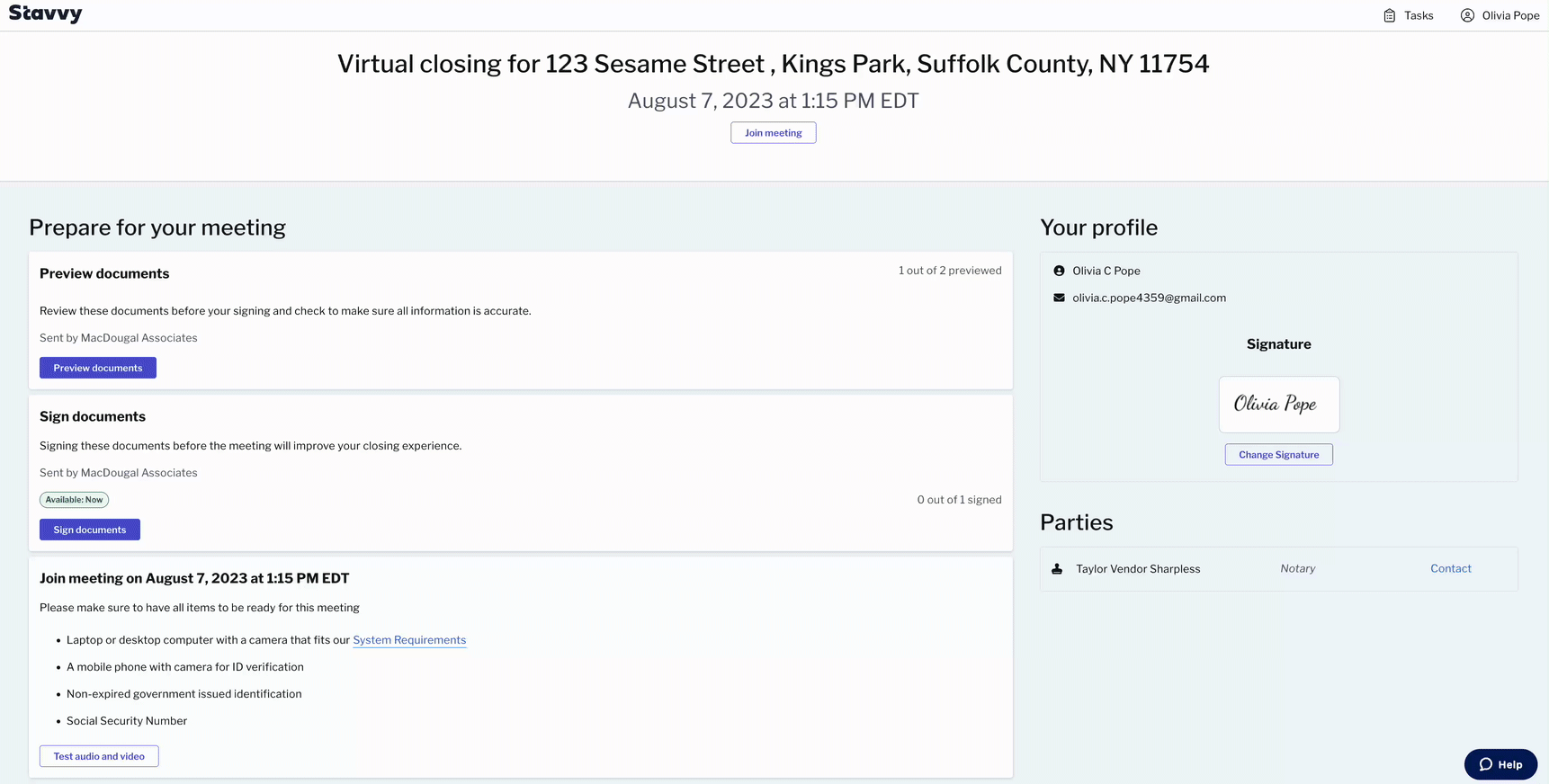 Still have questions? Reach out to support@stavvy.com!