Review this guide for troubleshooting scenarios and best practices
Accidentally Rejecting an Order
Situation: A settlement order is received, and you accidentally reject it

Solution:
Reach out to the Lender outside of Stavvy (email, phone, etc.) and let them know this was accidentally rejected
The Lender will notify you when the file is ready to be accepted
Pre-Meeting Quality Control Review isn't showing as an option on the File Documents
Situation: You don't see the option to perform a pre-meeting quality control review of documents
Solution: Head to Settings > Organization and enable Pre-Meeting Quality Control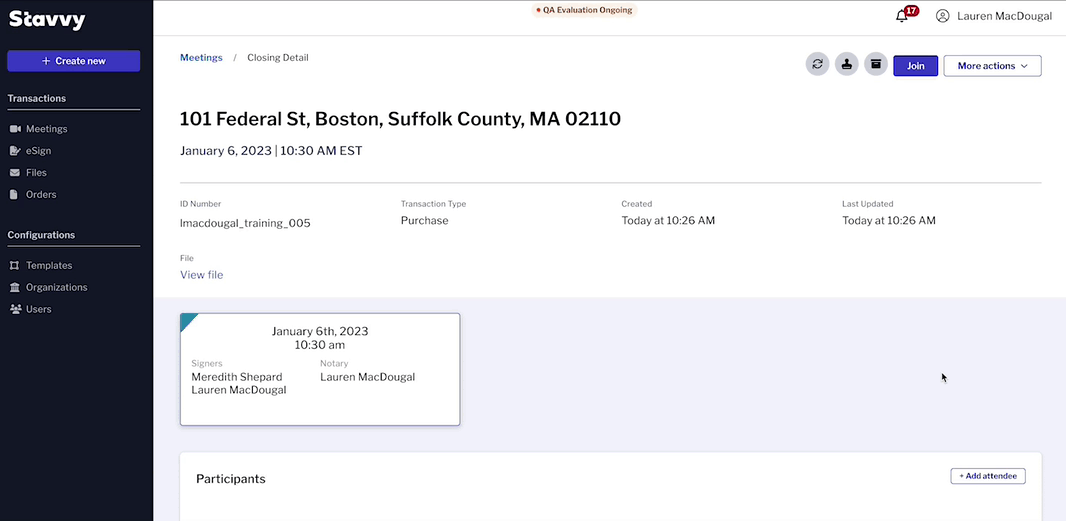 The meeting time or day needs to be updated
Situation: The signers on the meeting can no longer join at the originally scheduled time and need to reschedule.
Solution: Click on the meeting from the File page in Stavvy. At the top right of the Meeting Details page click, "More actions" to either Cancel or Reschedule the meeting.
Don't forget to update the Signing Window!

You will need to update the Signing Window of any documents associated with the meeting
Lender documents have been redrawn
Review this article!