Follow this article to learn how to view and update certificate validations for documents in Adobe
Upon opening the document you will see a banner across the top stating it has been certified by Stavvy Inc. If you're document shows an exclamation notification, follow the steps below.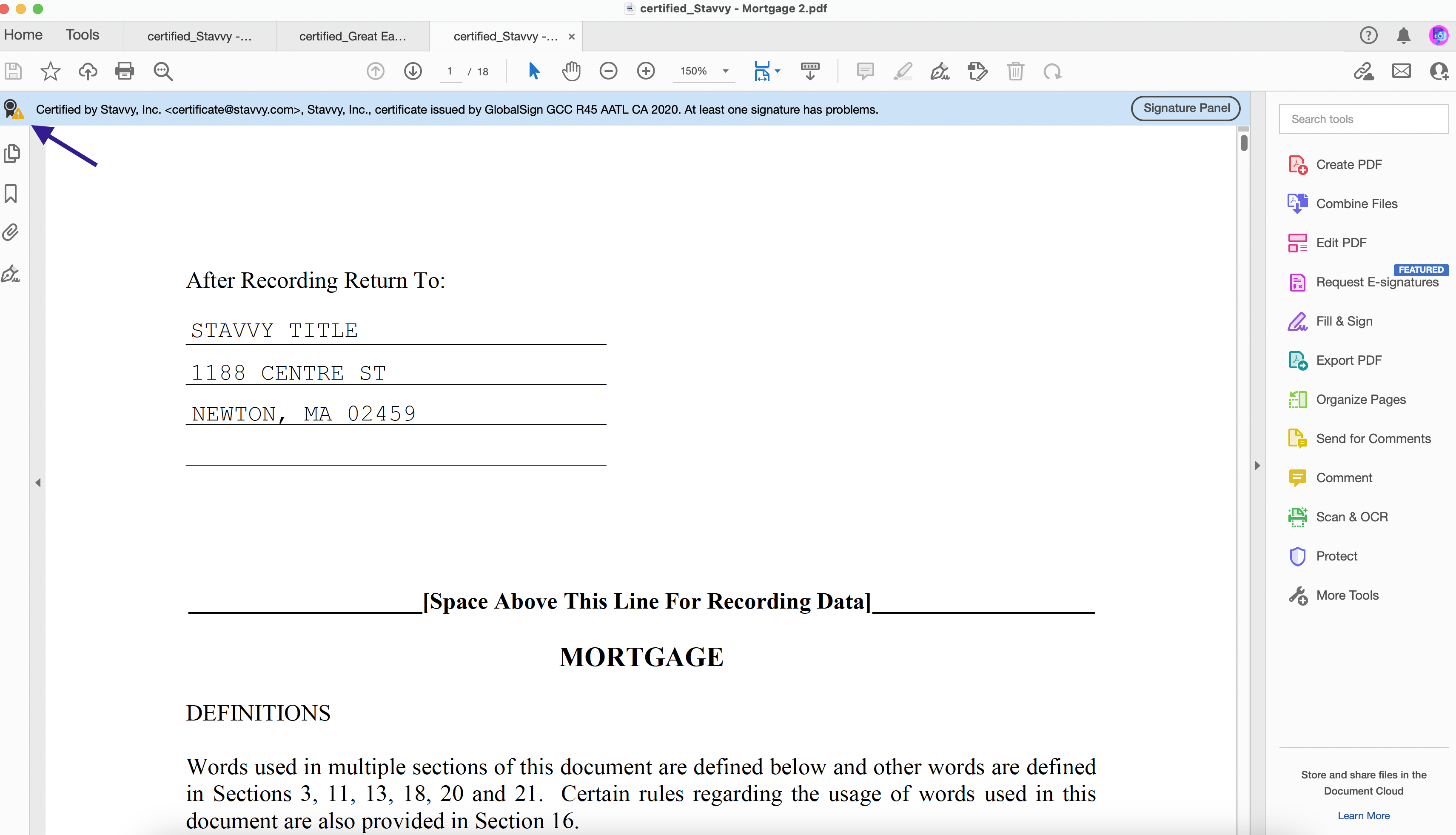 Click the Signature Panel button to view the certificate information. Right-click on the name/email to view your options. Select Validate Signature, then click Signature Properties.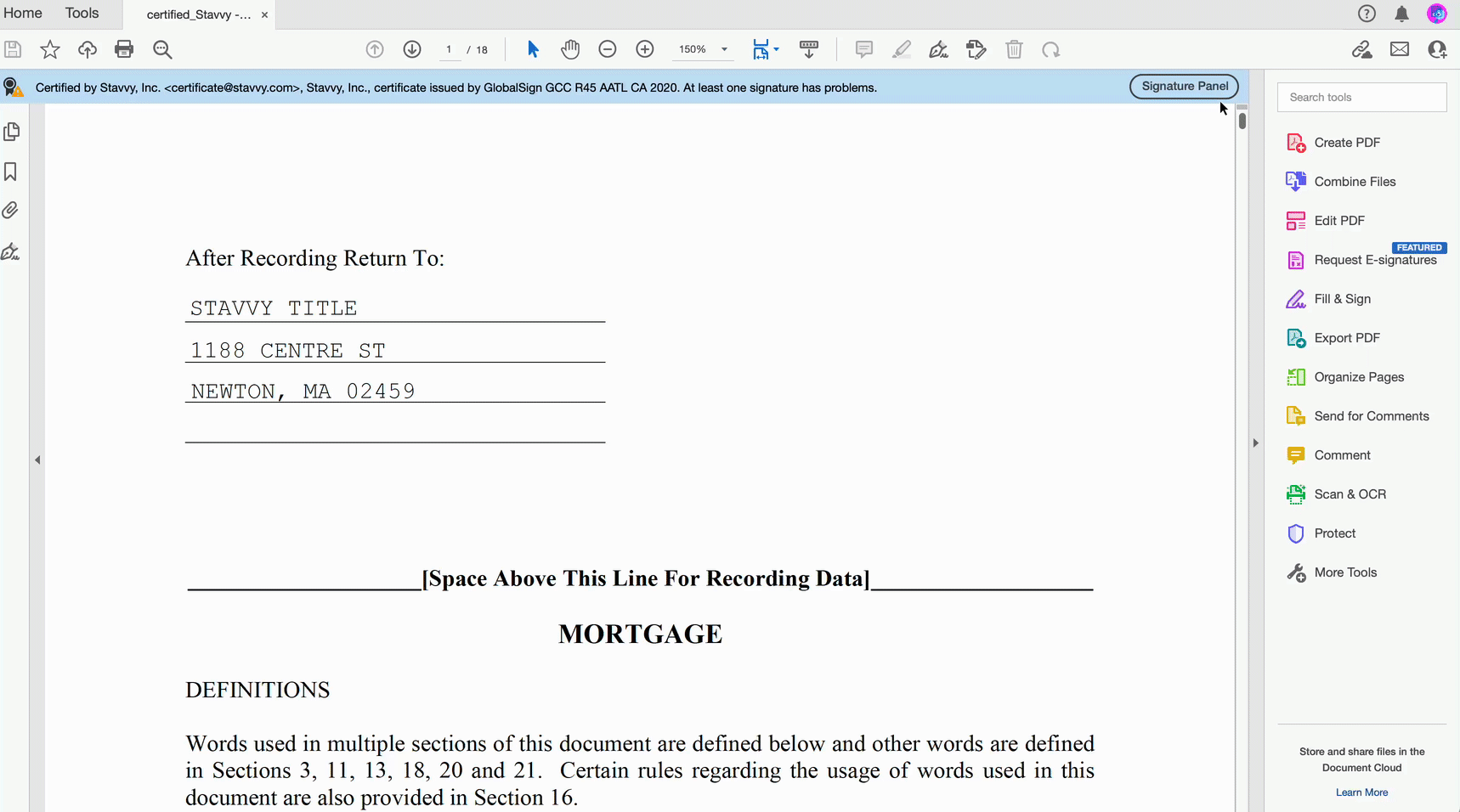 From here you will click Show Signer's Certificate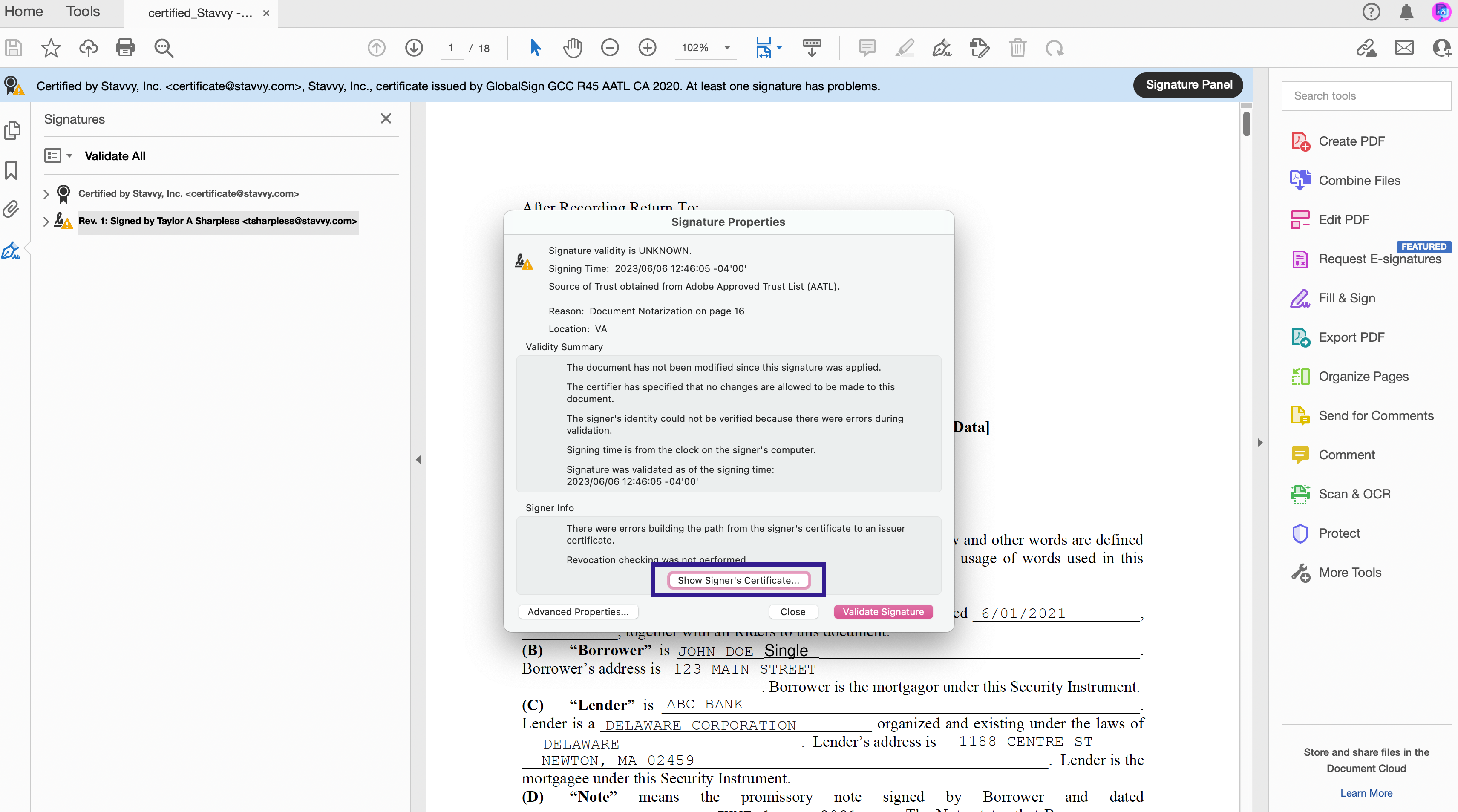 Select Trust from the top. Select the CA 1 Root Certificate, this will ensure the validation is being completed for all certificates and not just that specific notary's certificate.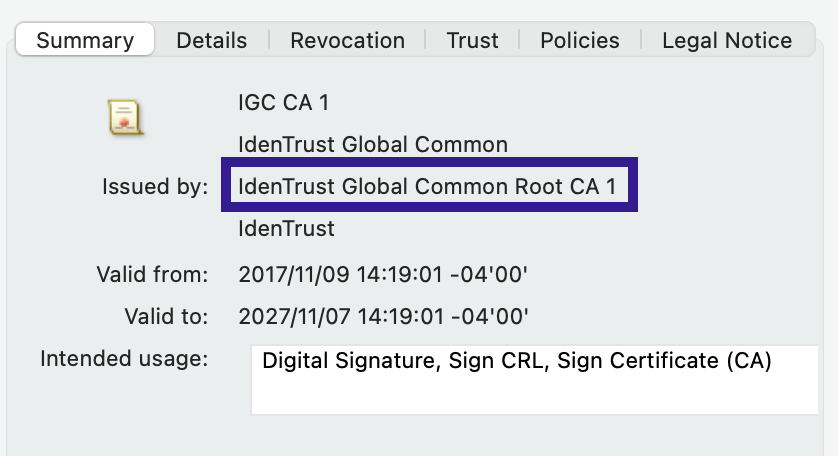 Click Add to Trusted Certificates, click OK. Check all of the boxes and click OK.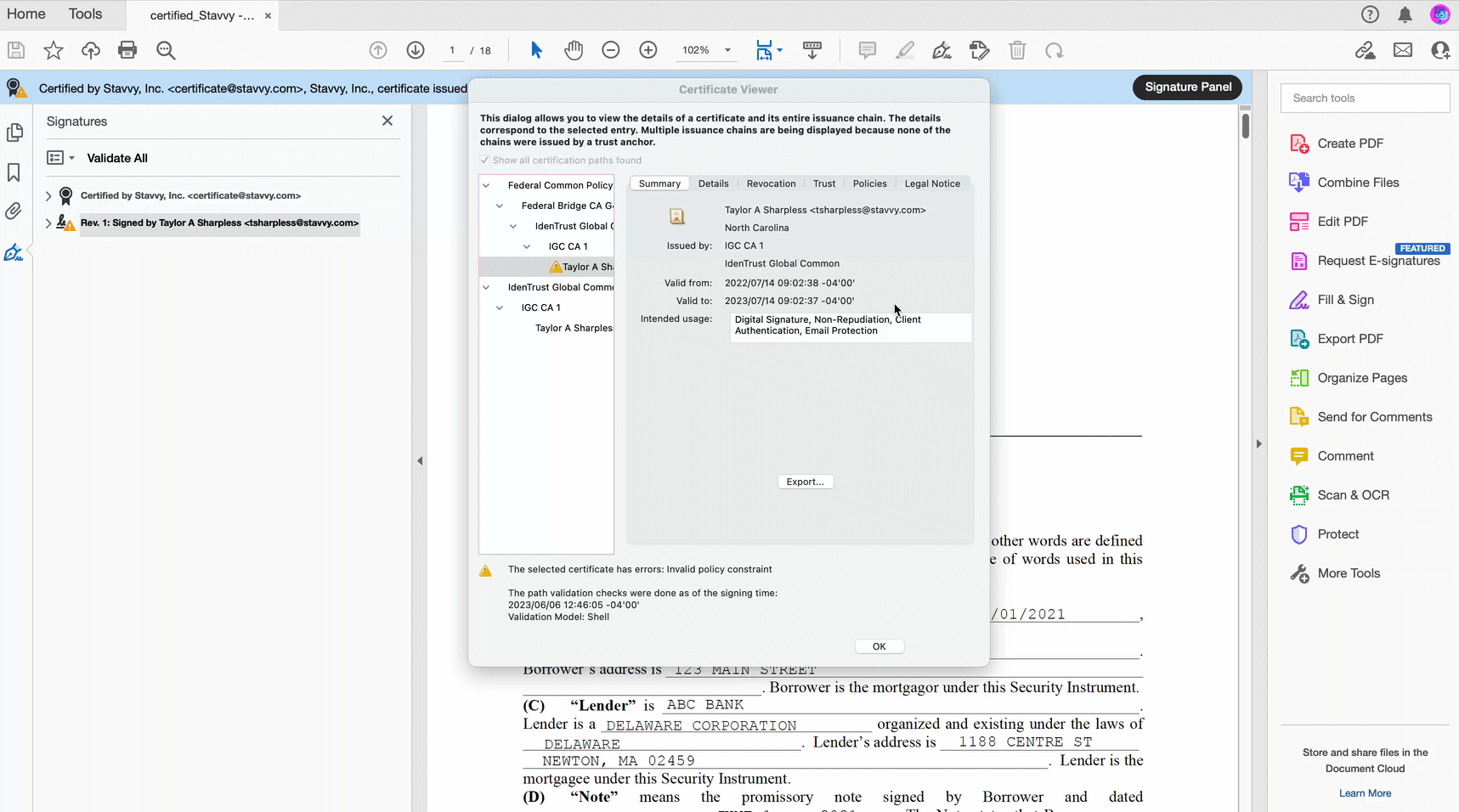 Close the Signature Properties window and reopen it to see the yellow triangle exclamation alert update to a green circle check.
You should now see all green checkmarks here. Now all certificates will validate automatically unless there is an issue with the certificate itself.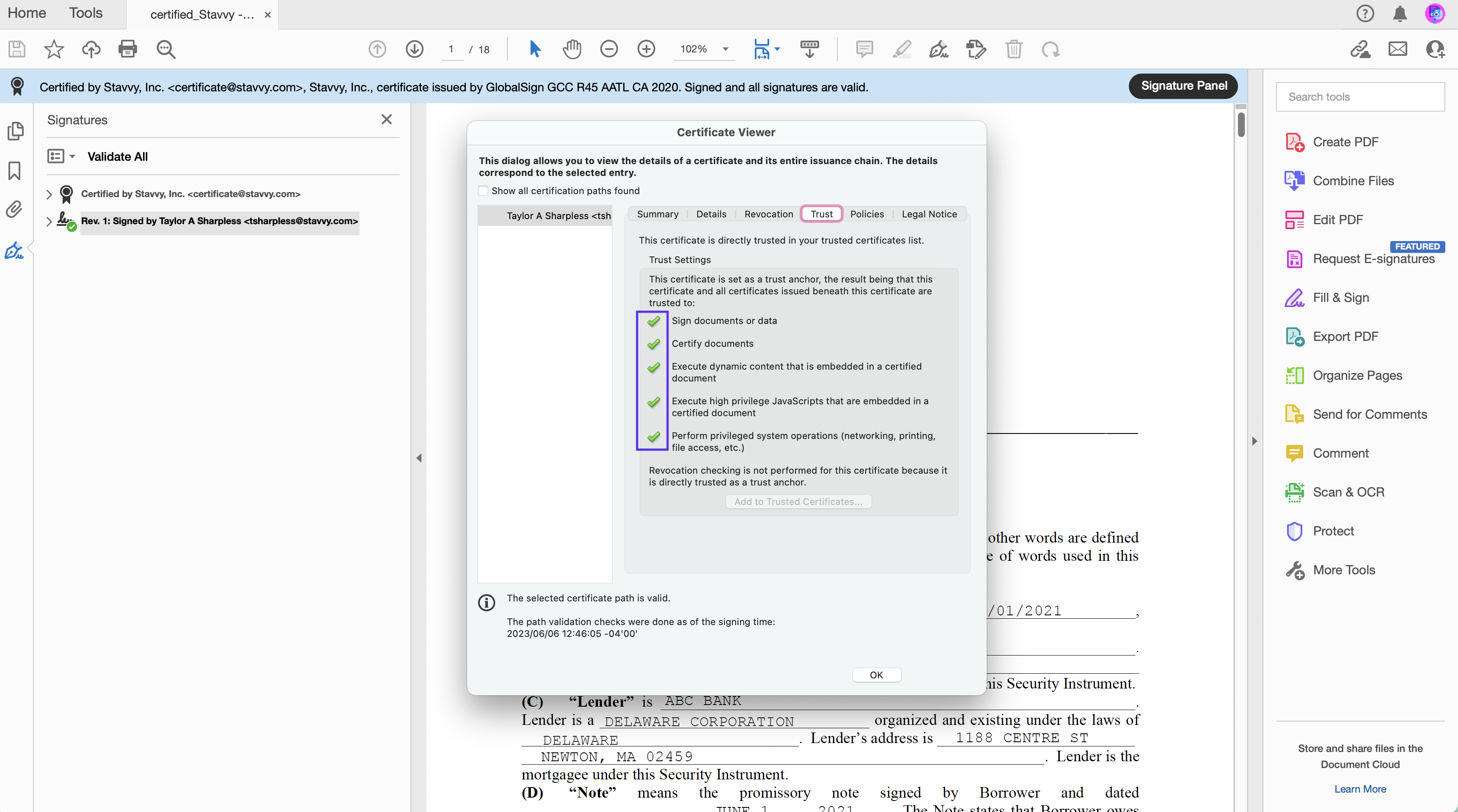 Still have questions? Reach out to support@stavvy.com!