Follow the steps below to set up your Notary Profile in Stavvy!
Requirements to Setup Notary Profile
Non-expired, government-issued ID (passport, ID card, or driver's license)
Smartphone with a camera
Desktop/Laptop Computer with access to Stavvy

1. Notary Seal
Seal Generation Preview - Confirm that your name, commission number, and commission expiration date are showing correctly on the seal
Certification Details - Select the State you are commissioned, commission number, and expiration date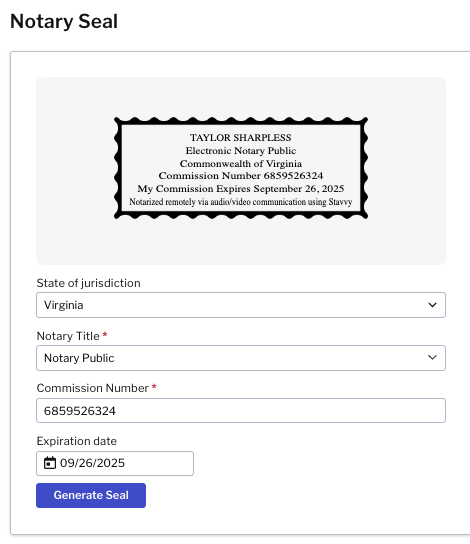 2. ID Card
Upload Your ID - This is where you will complete the Credential Analysis step to verify your Government Issued ID
3. Signature
Signature Settings - Confirm that the Signature is correct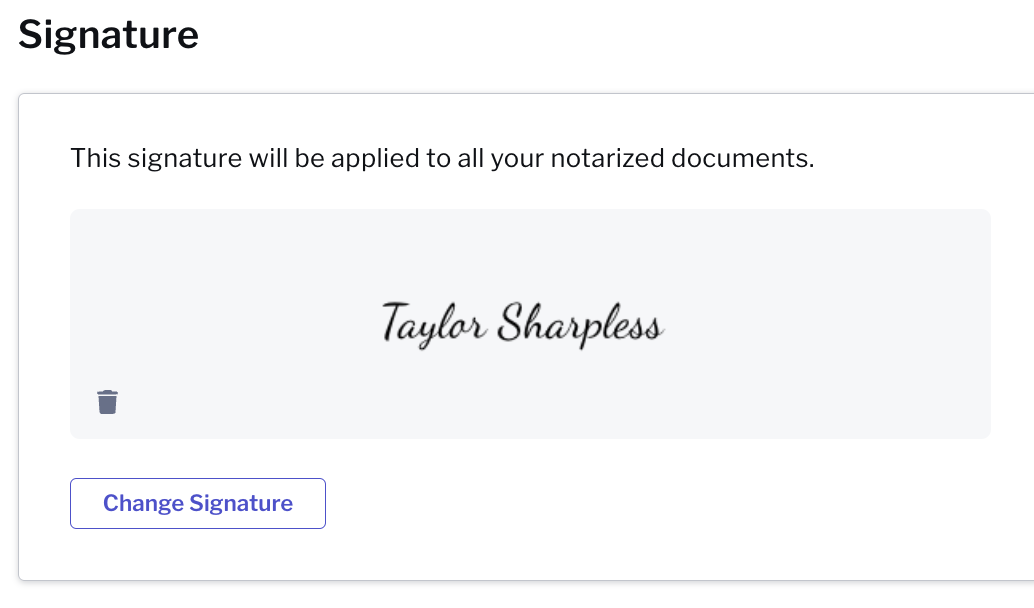 4. Digital Certificate
Some states require you to notarize an Exemplar Document
If your state does not require this, you won't see this tab
6. Proof of RON Commission
Upload Proof of Appointment
This is the confirmation email the SOS (Secretary of State) has provided a notary, confirming you are now a certified RON notary in the state.
NOTE: Some states do not provide verification notifications. In those cases, you can take a screenshot of the State website showing you are listed as a RON notary.
7. Stavvy Approval
This will clearly display to users the status of their profile, including:

If their profile is under review by the Stavvy Customer Support team

When their profile has been approved by the Stavvy Customer Support team

If their profile has been rejected by the Stavvy Customer Support team and needs to be re-submitted

If either their State Commission or Digital Certification will be expiring in 30 days

If their State Commission or Digital Certification is expired