Signing windows are available from files, meetings, and eSign packets
To use signing windows, first, enable them in your organization settings and configure your preferred notification timeframe.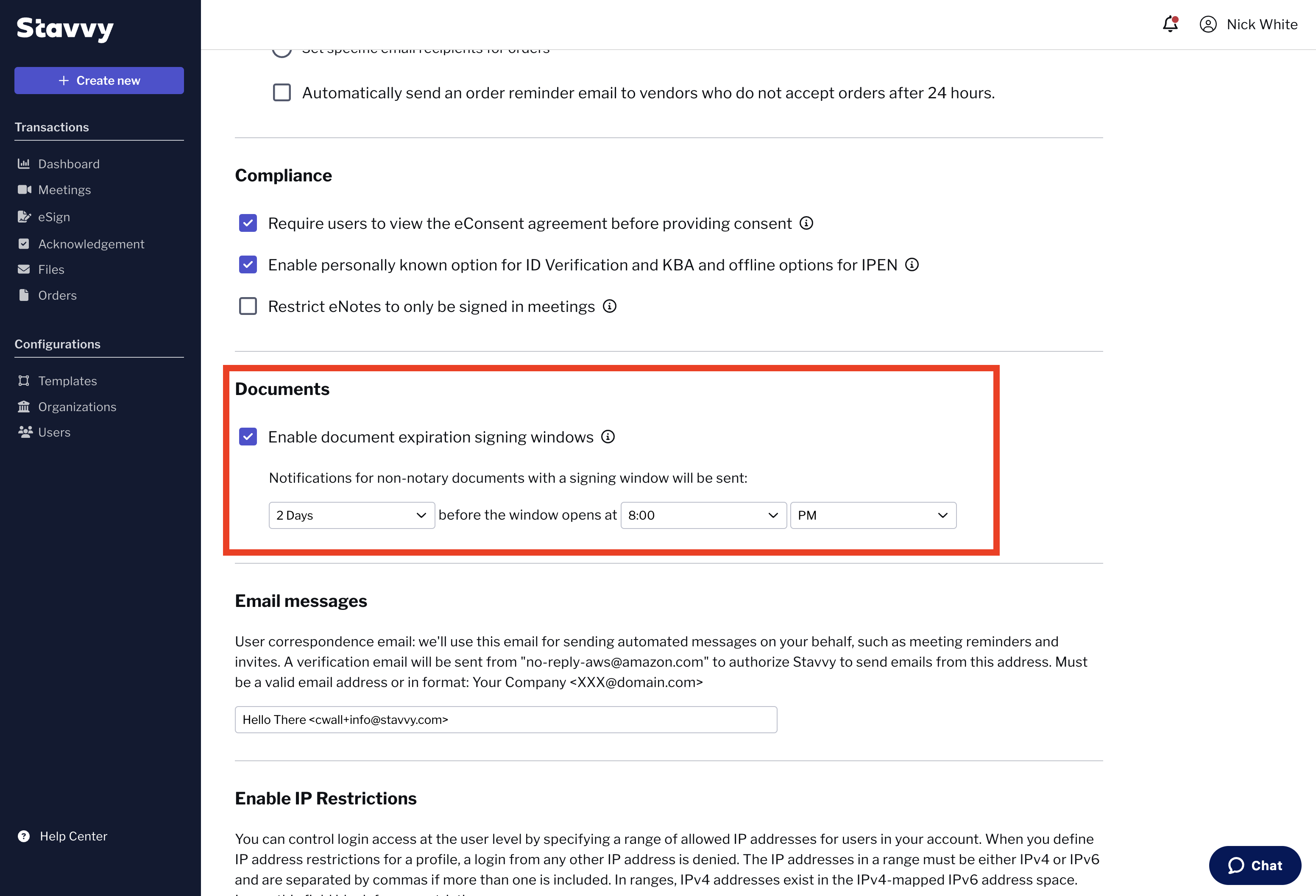 Next, select the documents you want to apply a signing window to and then click on the 'clock' icon at the top of the documents table.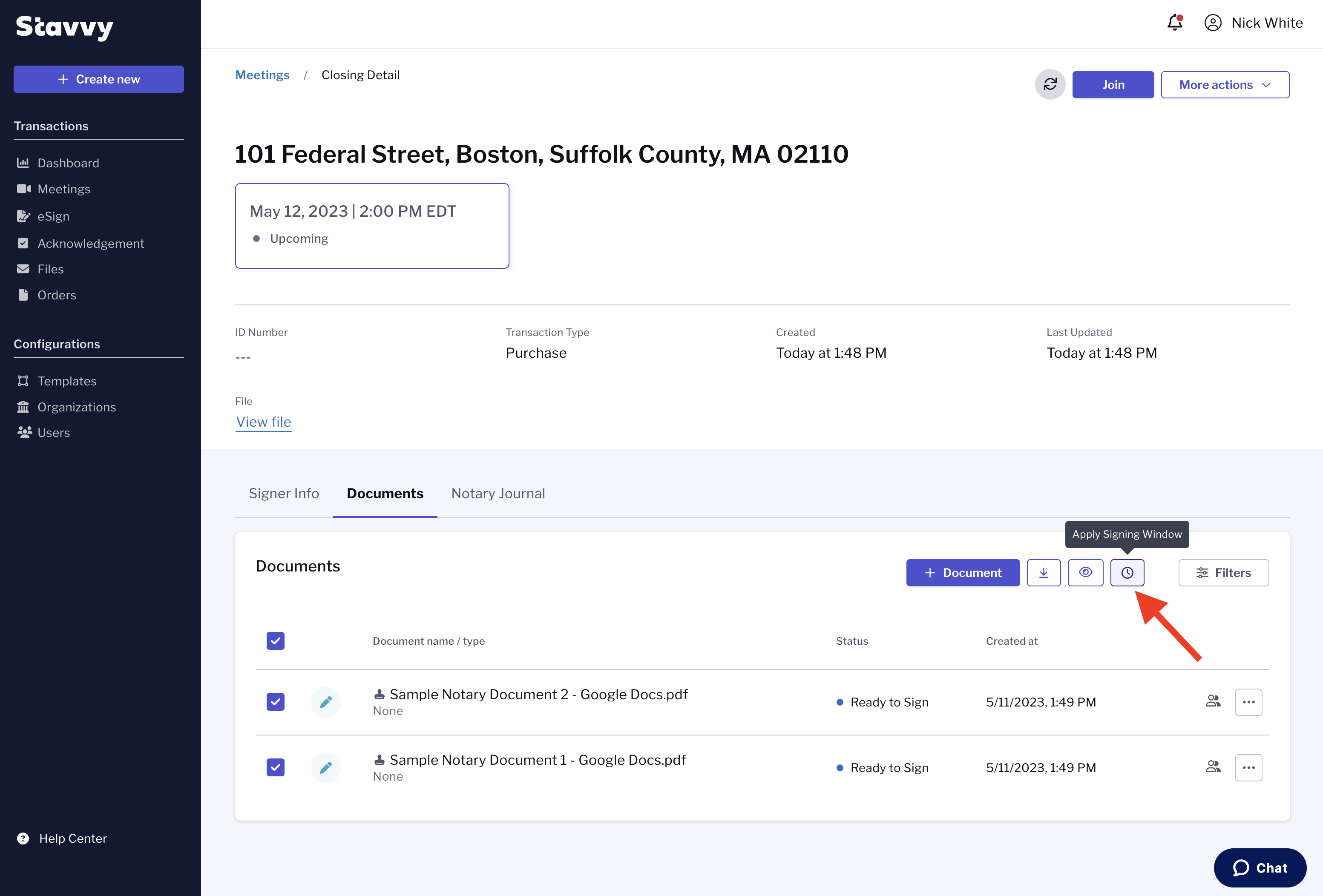 Confirm the signing window timeframe and the signers you would like to notify.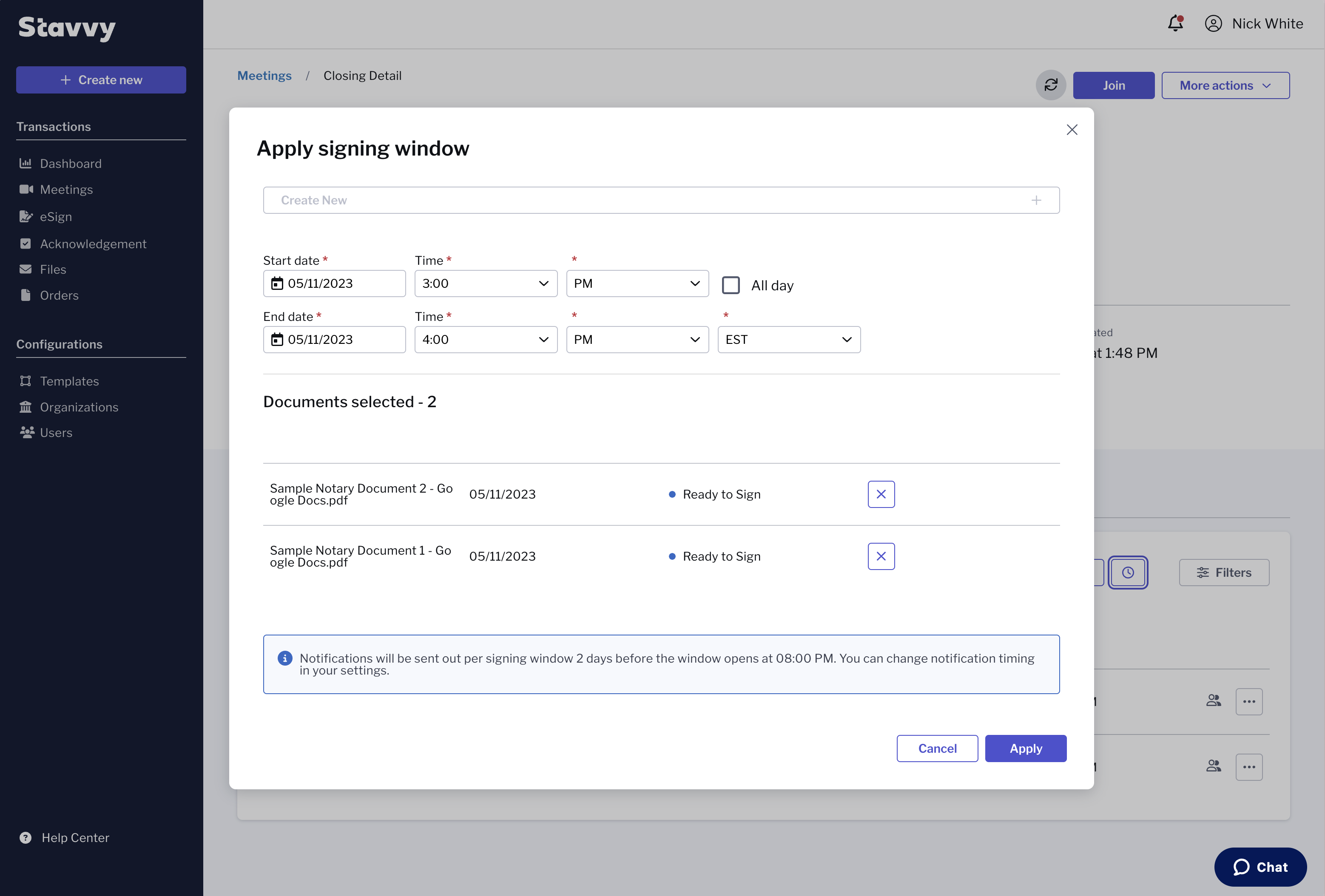 Signers will receive an email notification letting them know they have documents available that have a signing window.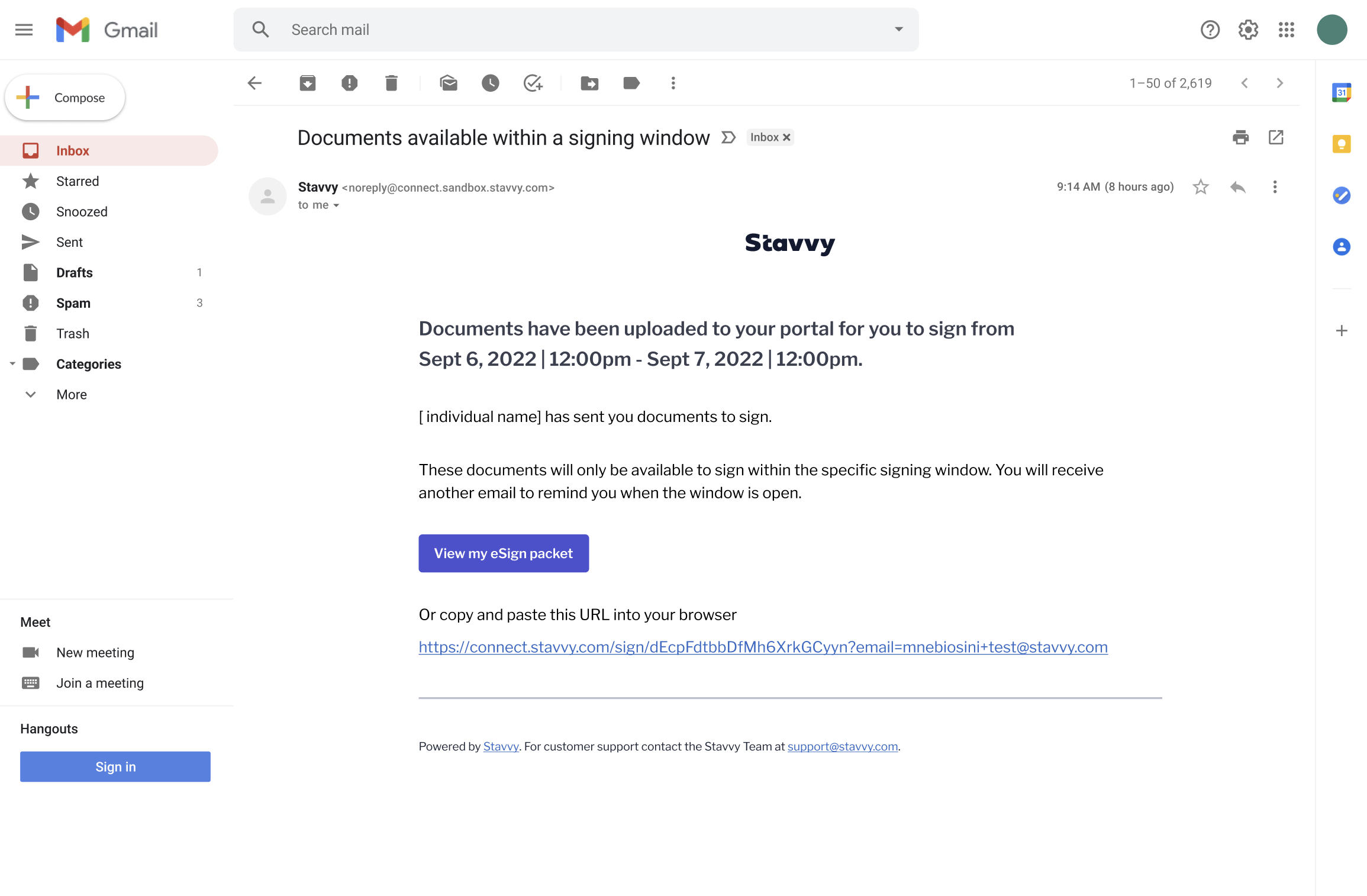 If a signing window expires, it can be edited and reopened.
Still have questions? Reach out to support@stavvy.com!