Welcome to Stavvy!
1. You will initially receive an email welcoming you to Stavvy, titled "Verify your email to Use Stavvy!"
2. From this email, click "Confirm my account"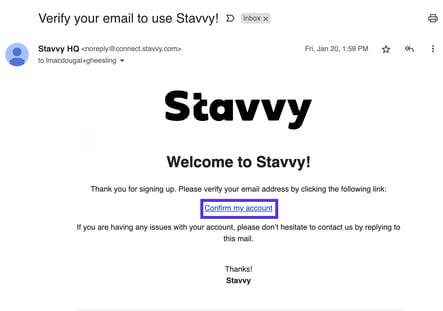 3. You will then receive an email with a registration link. Click on that link.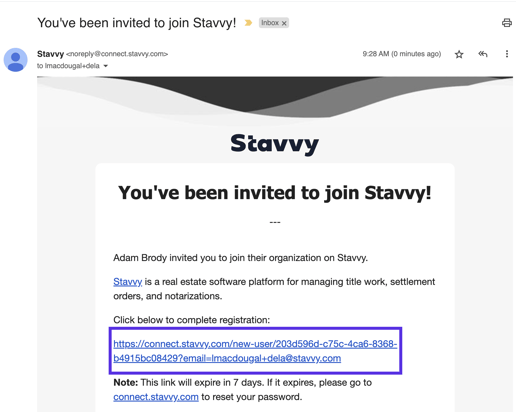 4. From the registration link you are able to set up your new password. You'll see that your username is your email address.
Set and confirm your password, and click the "Sign up" button.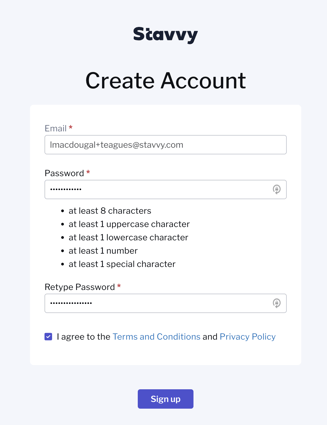 5. You're now logged into Stavvy!