Everything Signers will need to know for joining Meetings through Stavvy!
WHAT YOU'LL NEED

Non-expired, government-issued ID (passport, state ID, or driver's license)

Computer with access to email, video camera, and microphone

Smartphone with camera (For ID verification)

Quiet Space with a stable, reliable internet connection
For additional technical requirements, click
HERE
PRE-MEETING STEPS
Turn off VPN
Open email from Stavvy subject line 'Remote Signing with [Host Name]'
From a computer with access to microphone/camera, click the 'Join Meeting' button within the email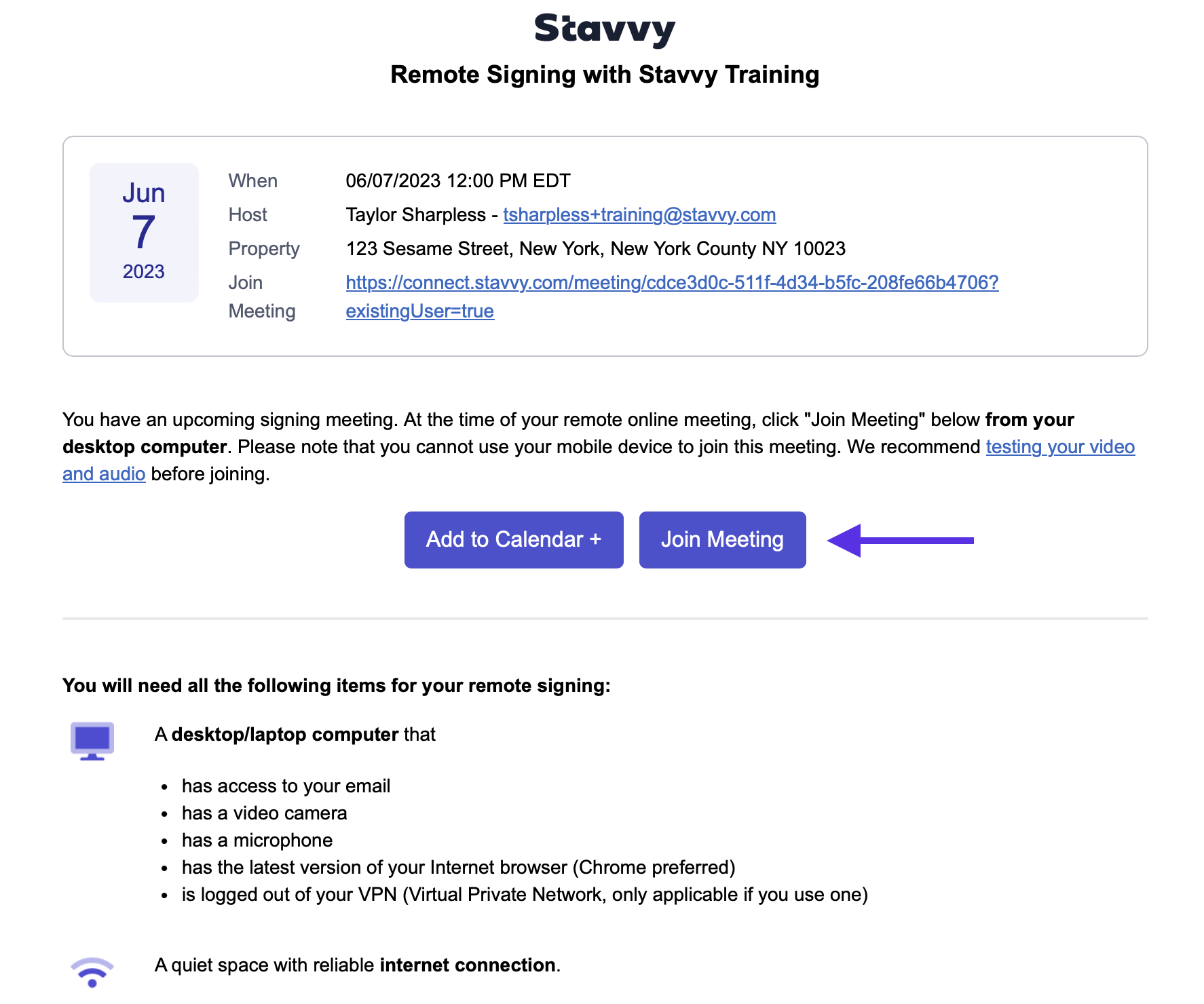 Click 'Submit' on the tab that opens with your email address pre-populated
You will then be directed to a page that will require you enter a 6 digit code that will be sent to via email for security purposes.

The email title will be 'Welcome to Stavvy

'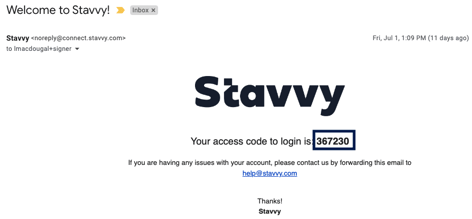 JOINING THE MEETING
Once the code is entered, you will be directed to a page where you will wait for the Host to start the meeting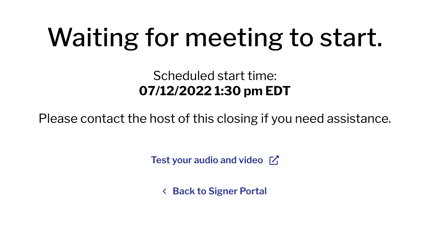 Once the Meeting is started by the Notary, you will select if it is just you signing, or if there are multiple signers joining from one device.

If multiple signers will be using the same device to complete the documents, you will select 'Me & others', if it will be just yourself signing, select 'Just me'.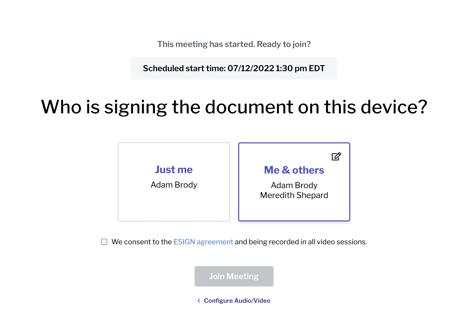 DURING THE MEETING
First, the Notary/Host of the meeting will walk you through Credential Analysis which will contain a Knowledge Based Authentication and ID Verification.
While taking the Knowledge-Based Authentication (KBA), you will first input your street address, zip code, and date of birth. You will then be asked 5 questions based on your credit history and public records.

You will have to get 4 out of 5 correct within two minutes. If you fail the first time, you will have a second chance.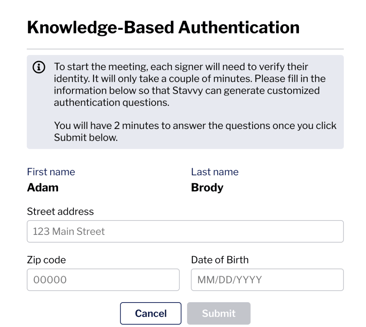 Once you have completed Knowledge Based Authentication, the meeting host will send the ID Verification. Here, you will need to input your phone number and will receive a text message with a link to upload a photo of your valid
government ID.

For signers who cannot receive text messages, after they enter a phone number they will have the option to complete the ID verification using a QR code
You will be redirected to a site on your phone browser to complete the ID verification.
Once you have successfully uploaded your ID and it has been approved, your meeting host will walk you through the process of signing your documents

Note: If you are multiple signers on the same device, note that you will click between your names at the top left when applying the appropriate signature(s) (See below)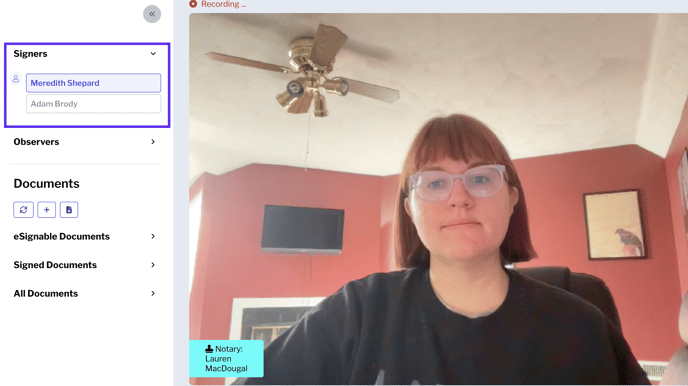 When complete, the Notary will either end the Meeting, or you are able to click the "Leave Meeting" button on the bottom right side of the screen