Follow these steps to complete an eSign packet on a mobile phone or tablet
It is important to note that you will need to access your welcome email and Stavvy access code via a mobile email application, not your web browser. If you need to use a mobile web browser (not recommended), please ensure you use a SEPARATE window for your email inbox and your Stavvy account.


Step 1: Access your Stavvy eSign invitation via your email on your phone.
Step 2: Find the eSign invitation from Stavvy, and open it.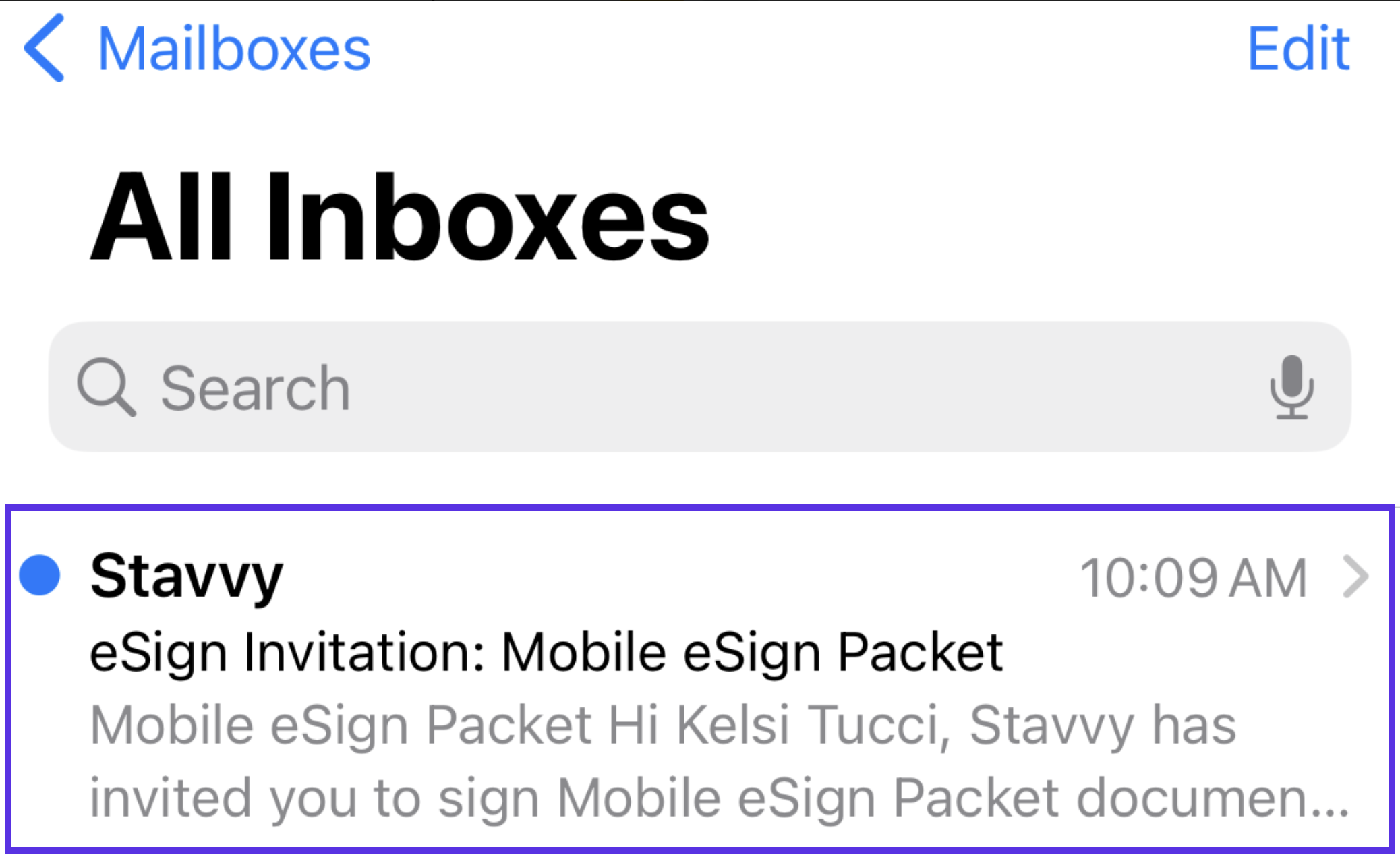 Step 3: In the eSign invitation email, click the Sign Now button.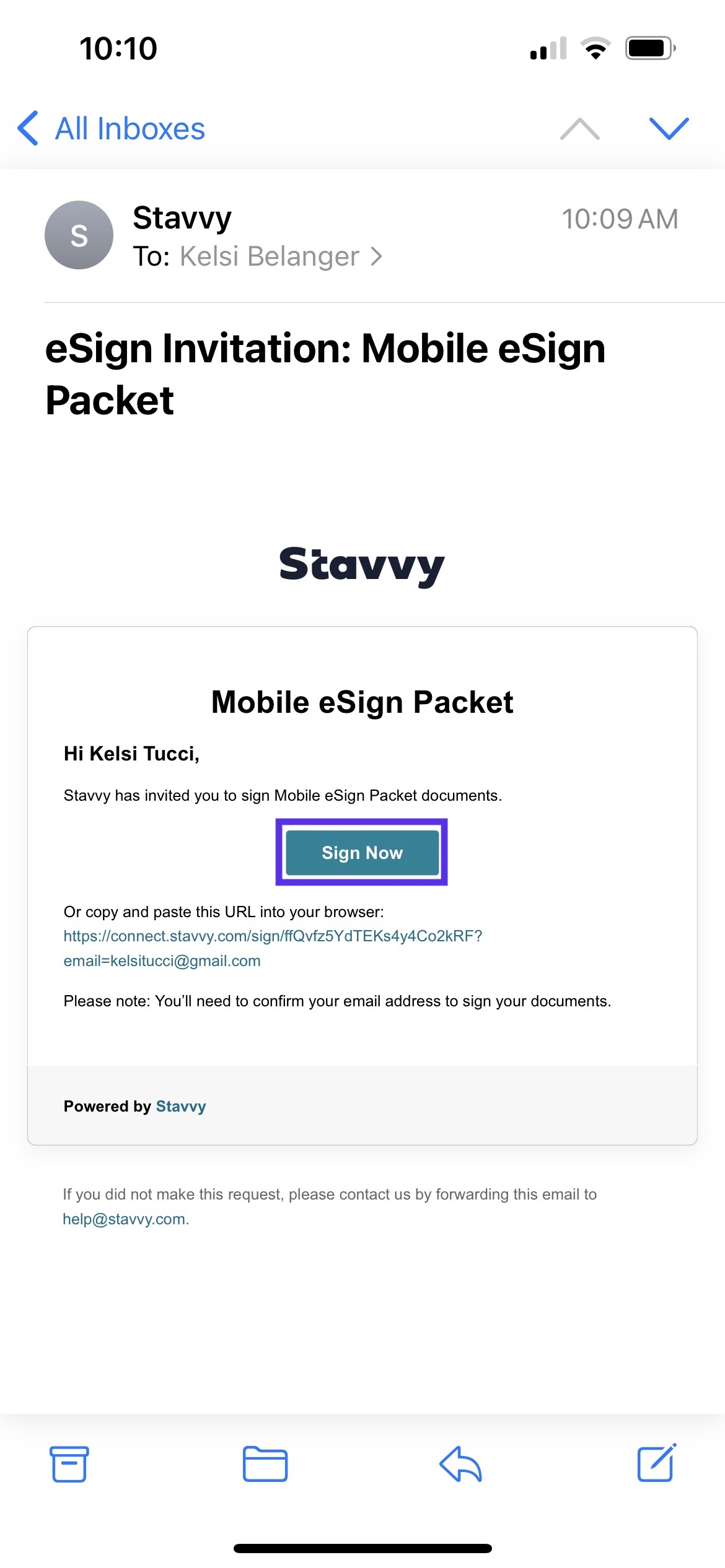 Step 4: Your device's web browser will open to the Stavvy portal page. Click the submit button to receive your code for email authentication.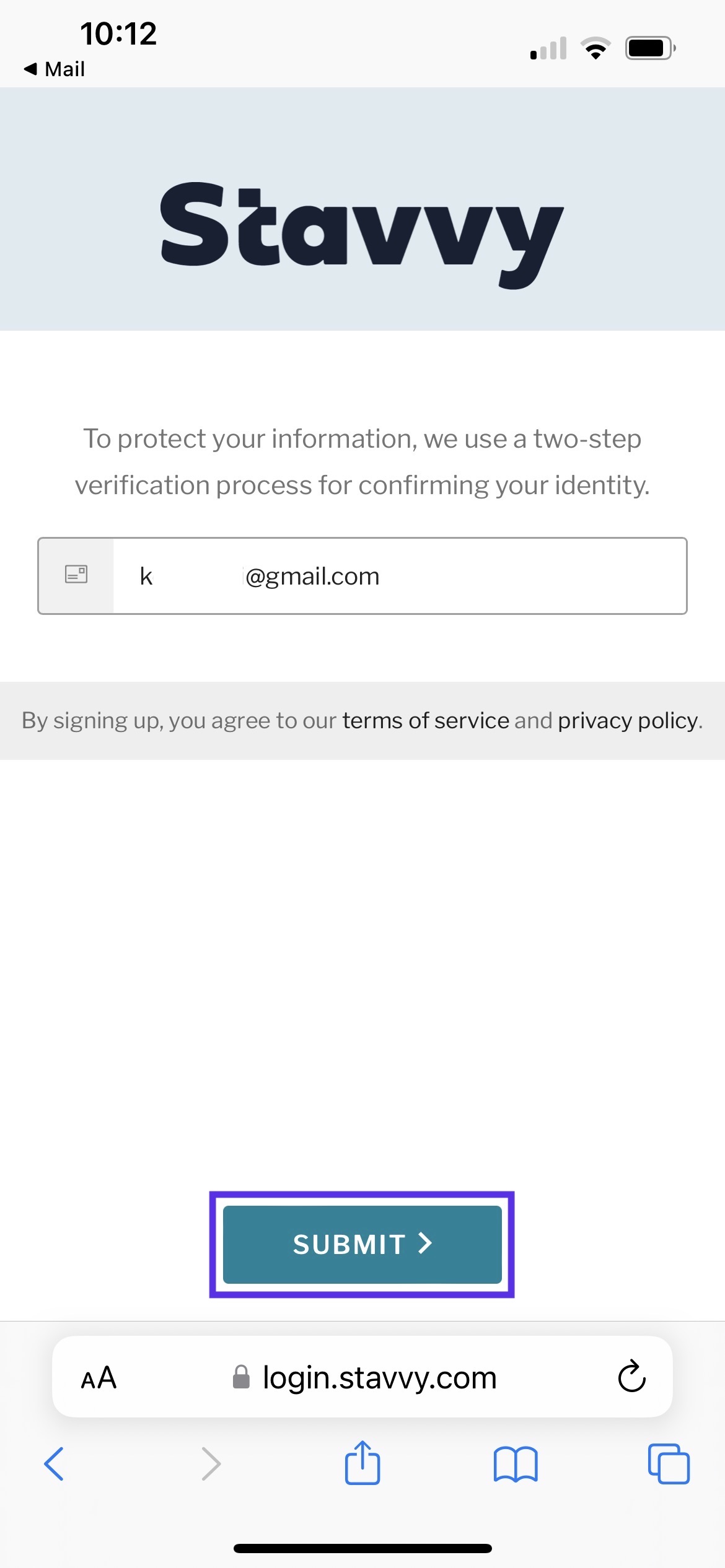 Step 5: Navigate back to your email, and copy the access code.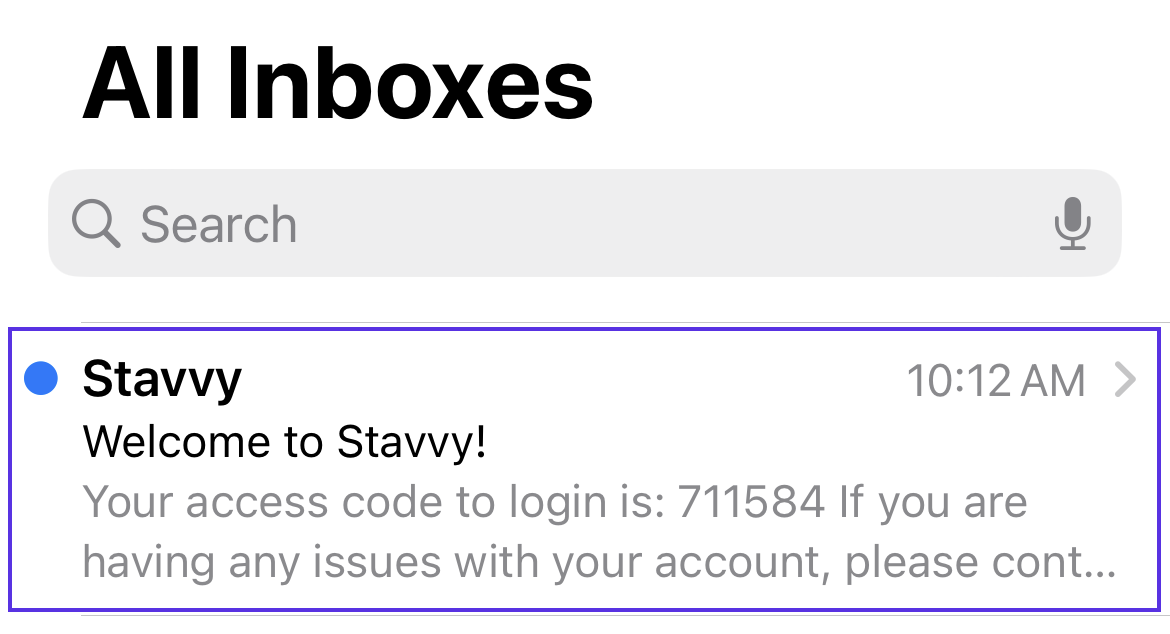 Step 6: Go back to your web browser and the Stavvy portal window, enter your code, and click Submit.
Step 7: You are now able to sign your documents. Please be sure to select Finish Signing when complete. your Signer Portal.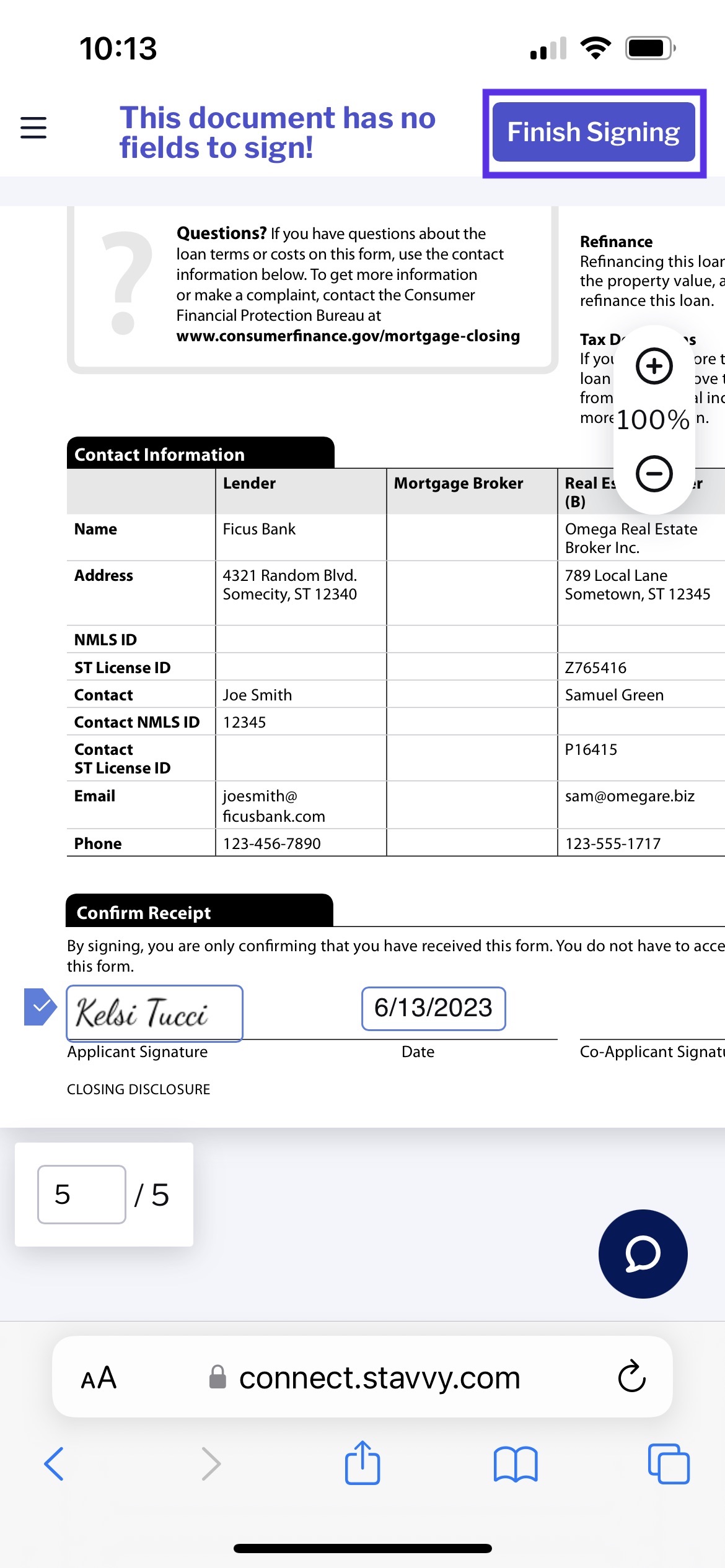 Step 8: Once complete, you have the option to view your signed documents or navigate back to the Signer Portal.