Has your Client realized an issue with their signature after the eSigning has been completed? Follow this Guide for the fix!
---
The situation: After eSigning has been completed, our Client Meredith Shepard realizes her signature is missing her middle initial and should read: Meredith G Shepard. What do we do next?
---
If your client catches their signature discrepancy prior to signing, there are two options to fix this:
Option 1: Done by the Signer
While signing, the client has the option to update their signature via the Update Signature button on the bottom left.
The button is available prior to beginning the signing, as well as once in the signing session.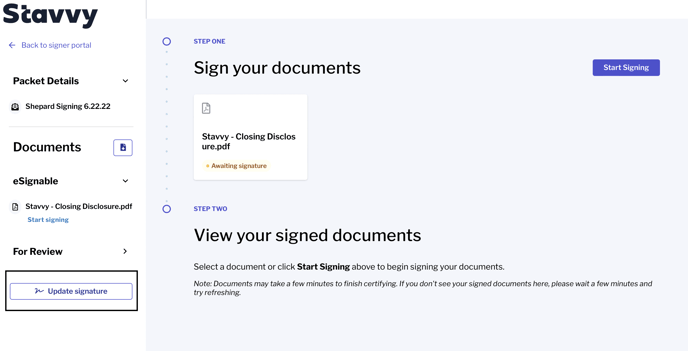 Option 2: Done by Stavvy User
Click in to the eSign Packet Details page.
Under Signers, click the ellipses (three dots) to the right of the Signer you need to change, and "Edit" Here you can adjust the spelling of their name.
Next, under Documents, click the ellipses to the right of the Document and click "Edit". Here, you can delete the incorrect signature, and re-add the annotation. Click here for more information on adjusting annotations
Click "Mark Ready to Sign" when finished annotating.
Notify your Client they are all set to complete their signing with the updated annotation!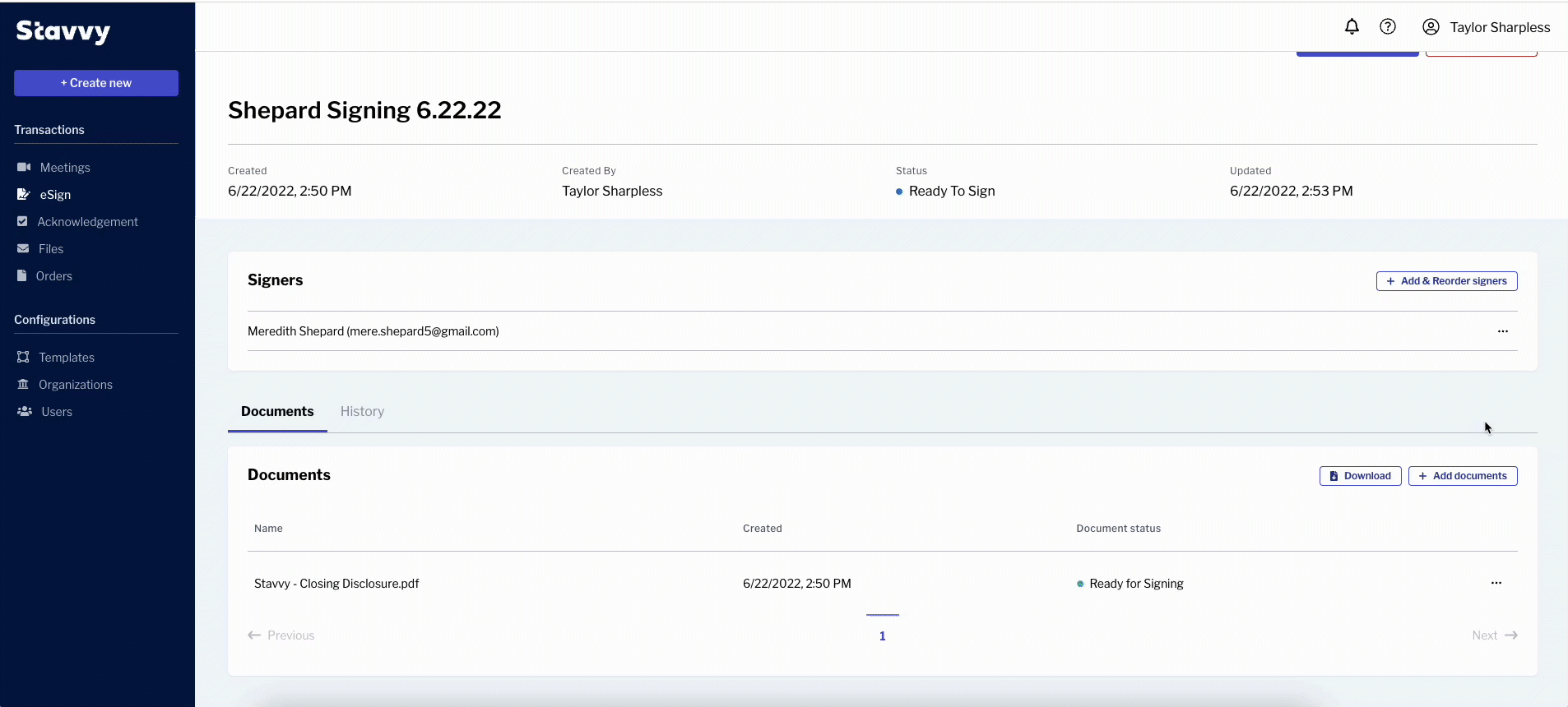 If the borrower does not realize their signature needs to be corrected until
after eSigning the document
, a new packet will need to be created. See
this article
for instructions on creating a new eSign packet