Step-by-step instructions for a signer to access their eSign documents on a desktop or laptop
Step 1: Locate the email in your inbox from Stavvy with a title containing: "eSign Invitation."
Step 2: Open the email and click the "Sign Now" button.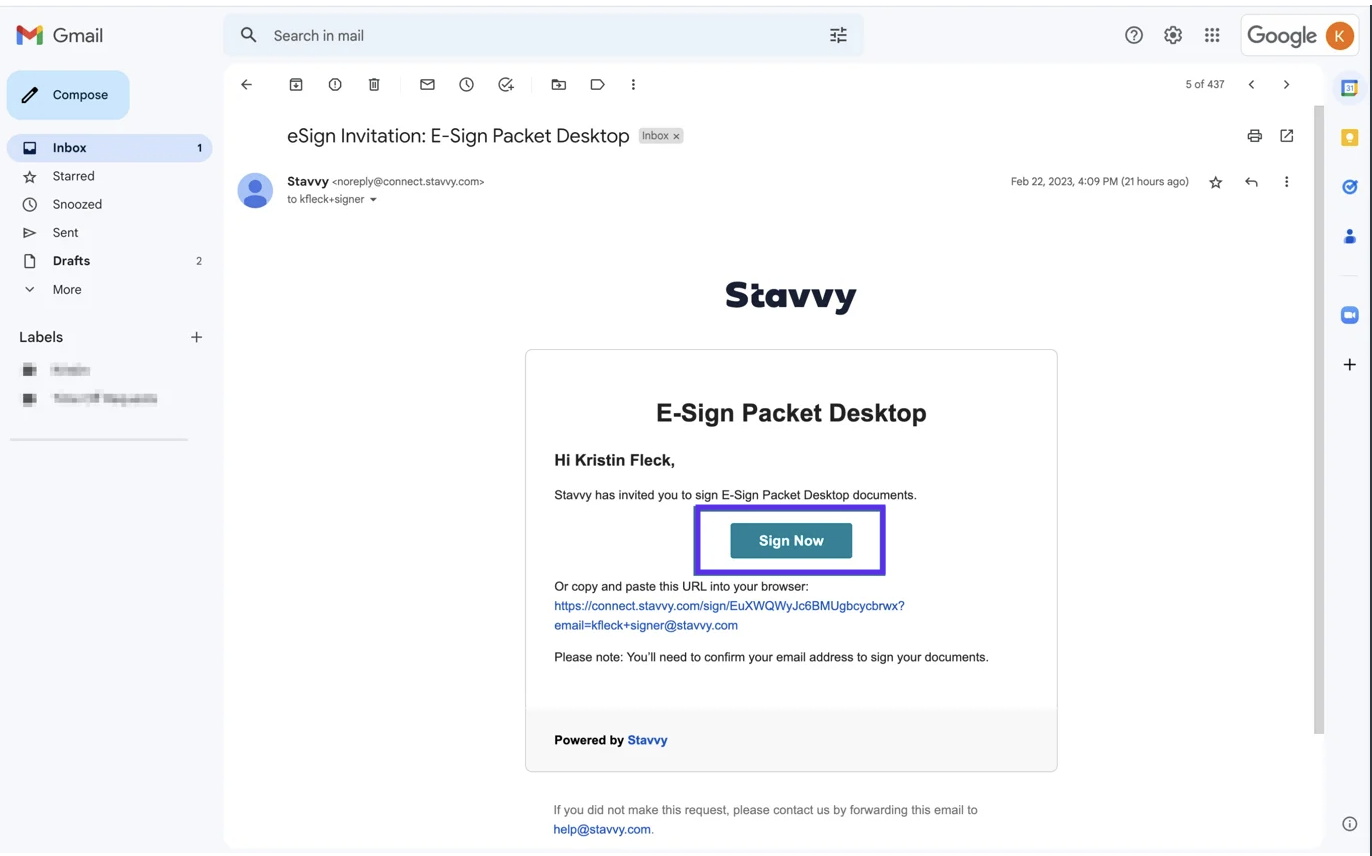 Step 3: On the Stavvy authentication page, click the "Submit" button to be sent an authentication code, which you'll receive in your email.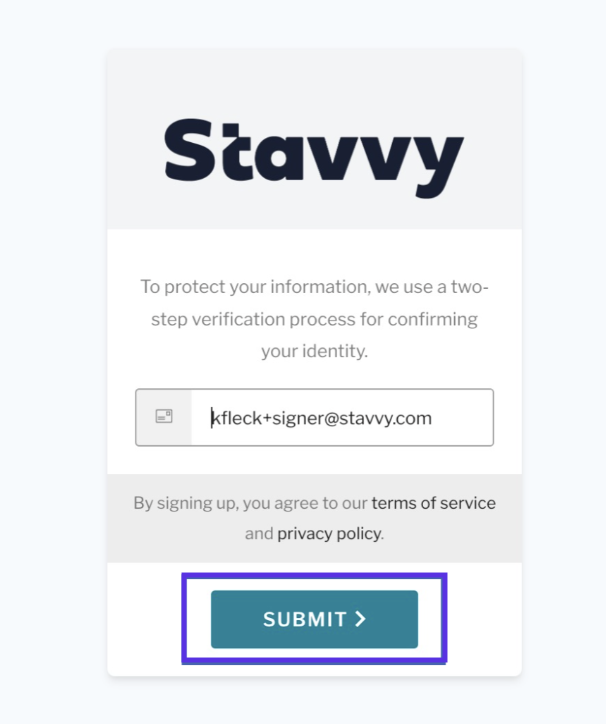 Step 4: Return to your email and open the email titled "Welcome to Stavvy!" Copy the code included in the email.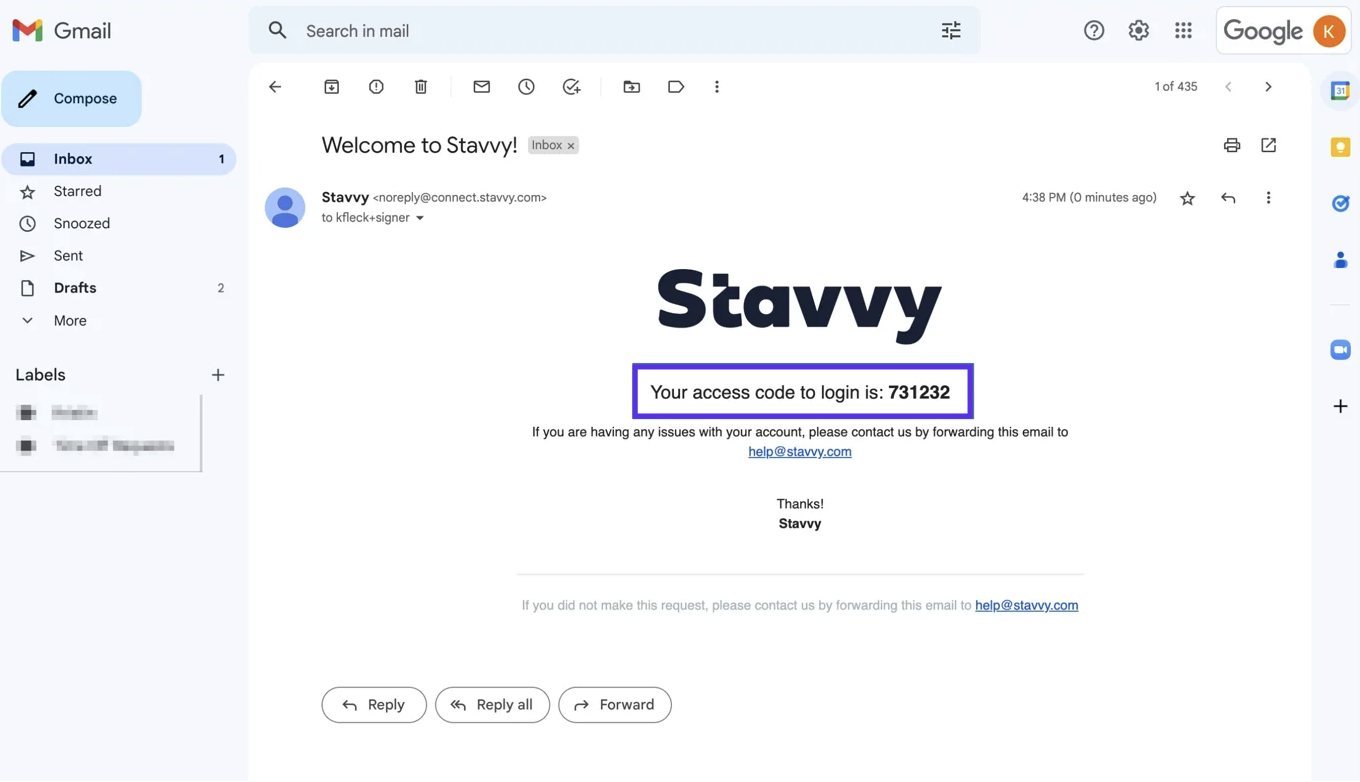 Step 5: Return to the Stavvy login tab. Enter the code you copied, then click "Submit."
Step 6: You will be brought to your Stavvy portal. From here, confirm your signature to begin the eSign process.