Follow these steps to complete an eSign packet
Step 1: Locate the email in your inbox from Stavvy with the title containing: "eSign Invitation"

Step 2: Open the email and click the "Sign Now" button

Step 3: Enter your email and click, "Submit" to be sent an authentication code

Step 4: Return to your email and open the email titled "Welcome to Stavvy!" Copy the code included in the email.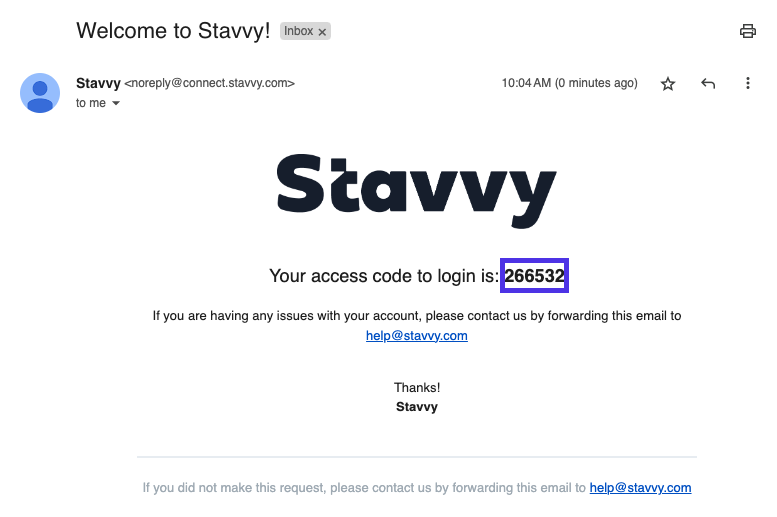 Step 5: Return to the Stavvy login tab. Enter the code you copied, then click, "Submit"

Step 6: Change or confirm your signature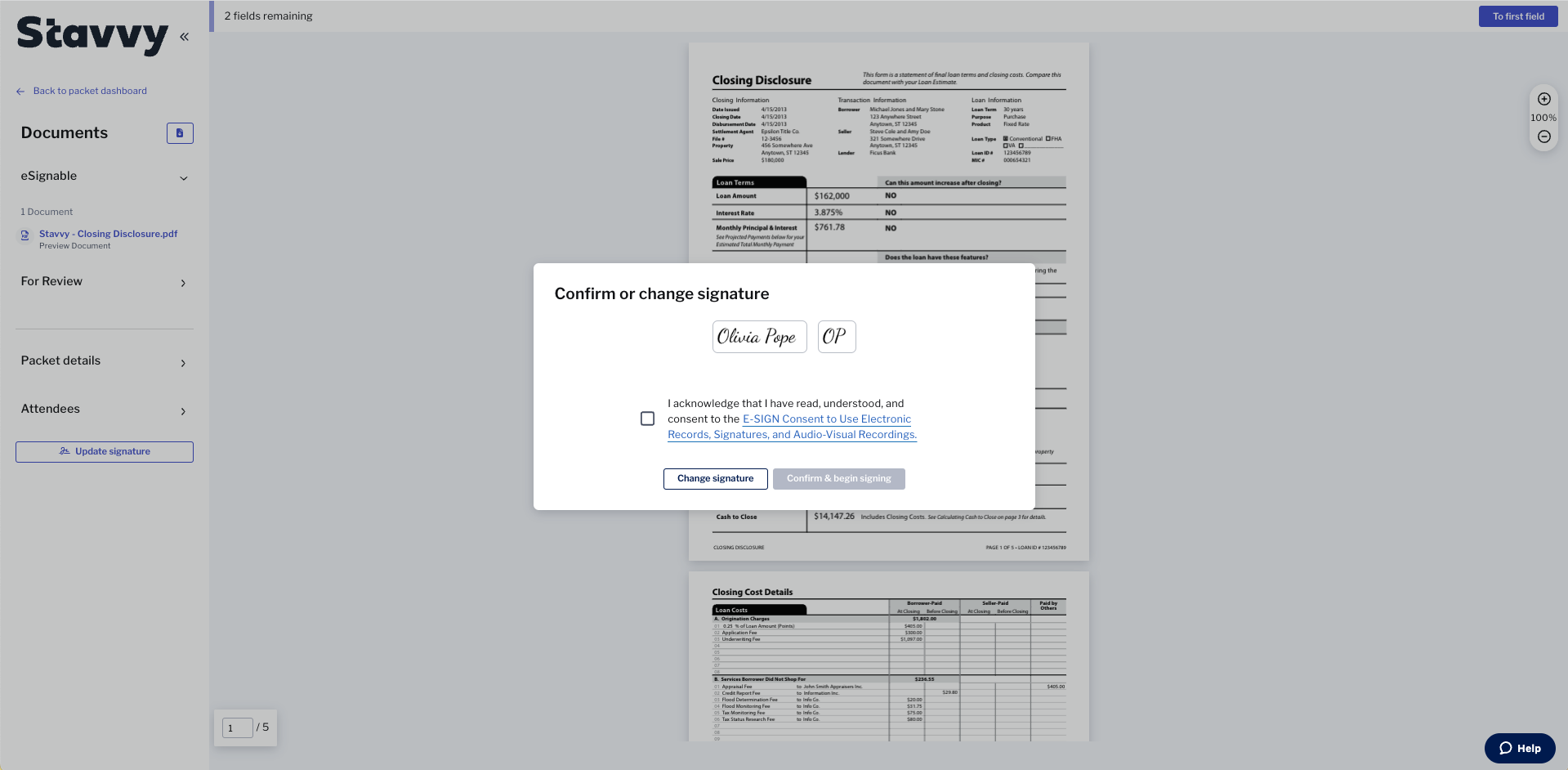 Step 7: Click, "To first field"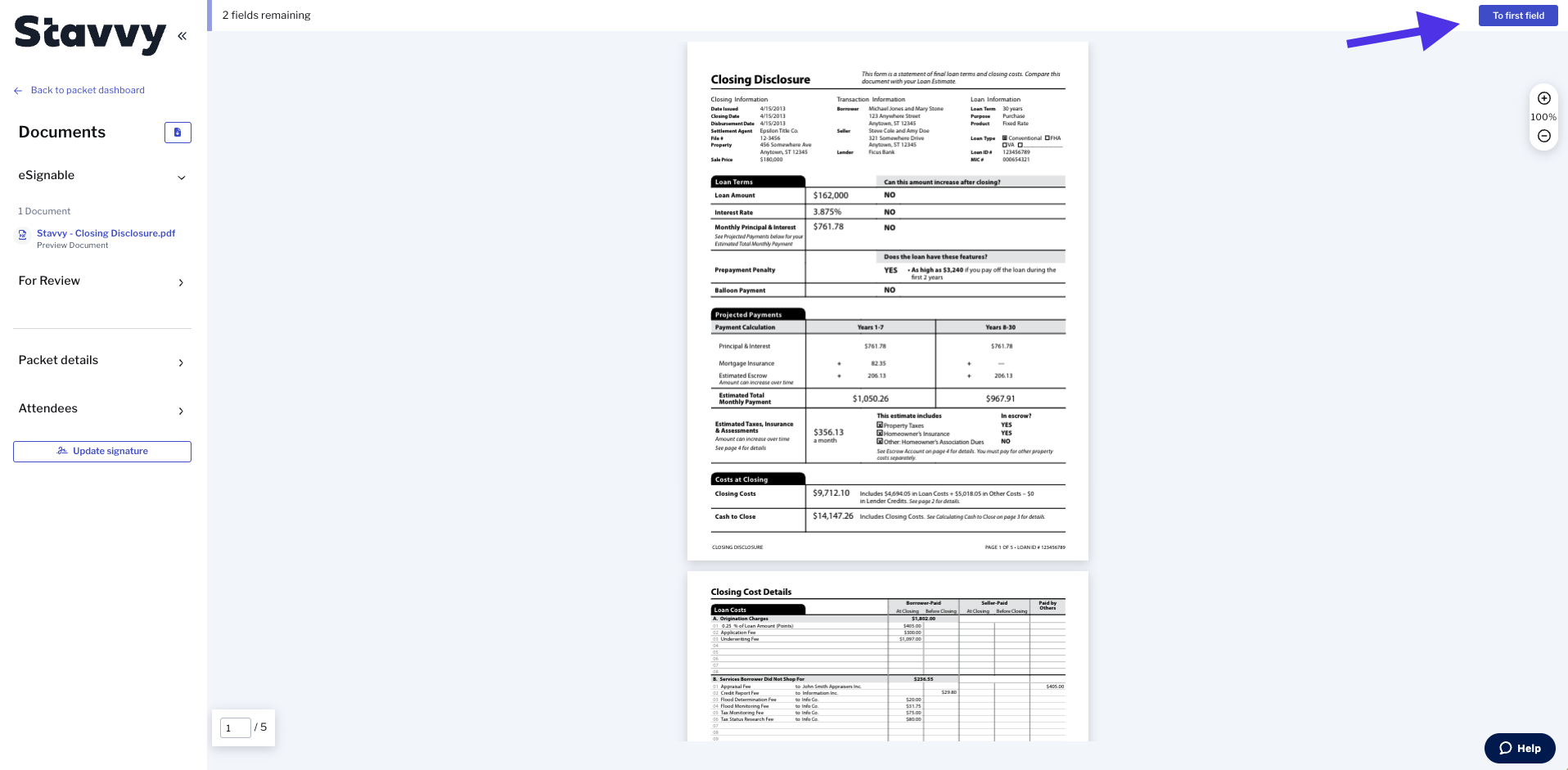 At the top of the page, you will be told how many fields you have remaining.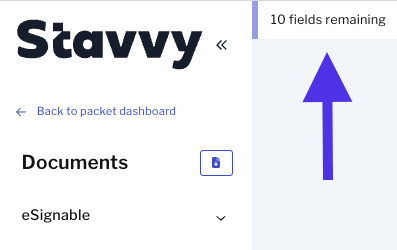 Step 8: Click on your annotation fields to complete the signing. You will be given one more opportunity to confirm your signature is correct. Click "Confirm & begin signing", if correct. Click, "Change signature" if updates are needed.
Click, "Finish Signing" when there are no remaining fields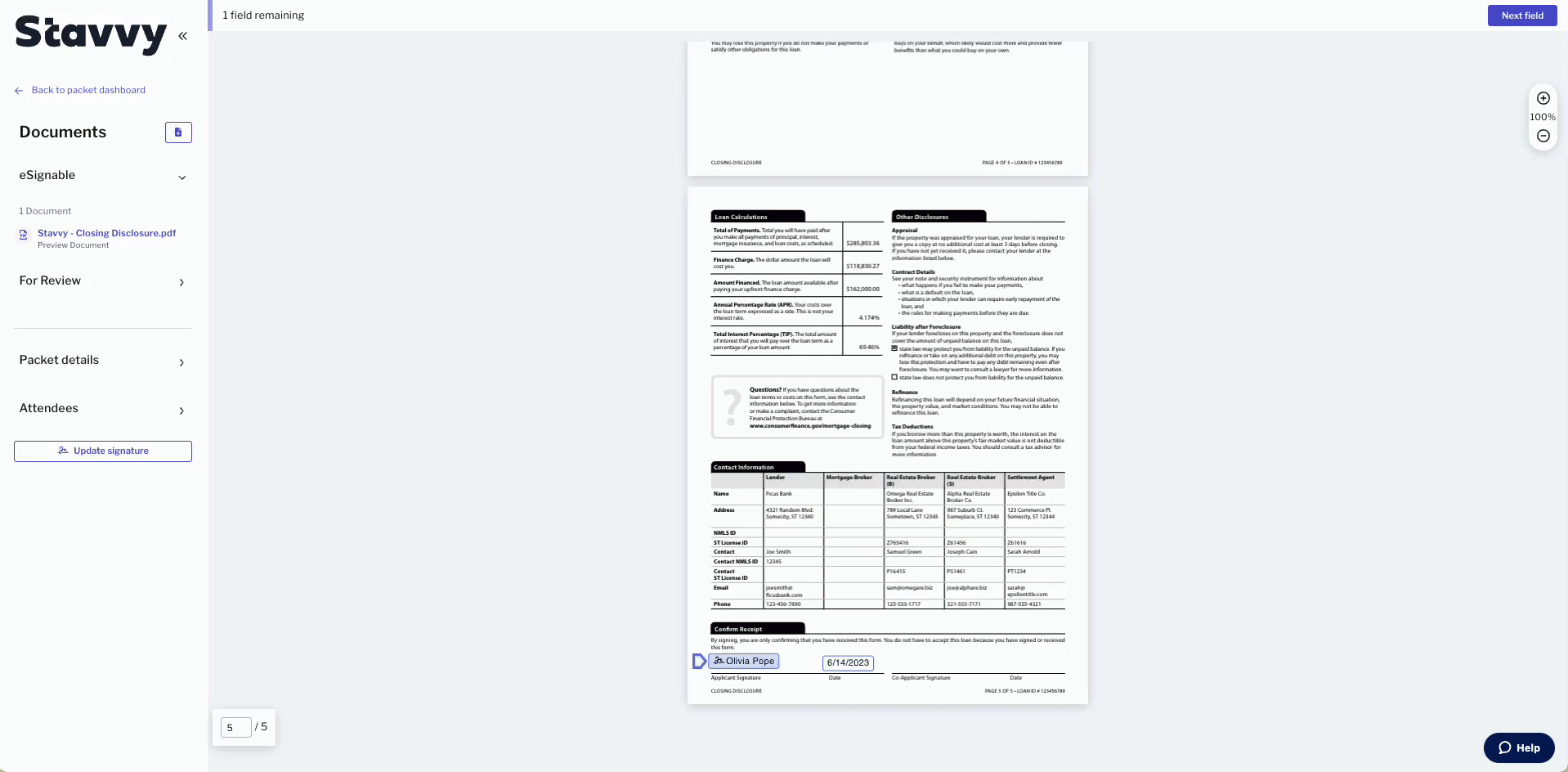 Step 9: When all documents have been signed, you will receive a confirmation email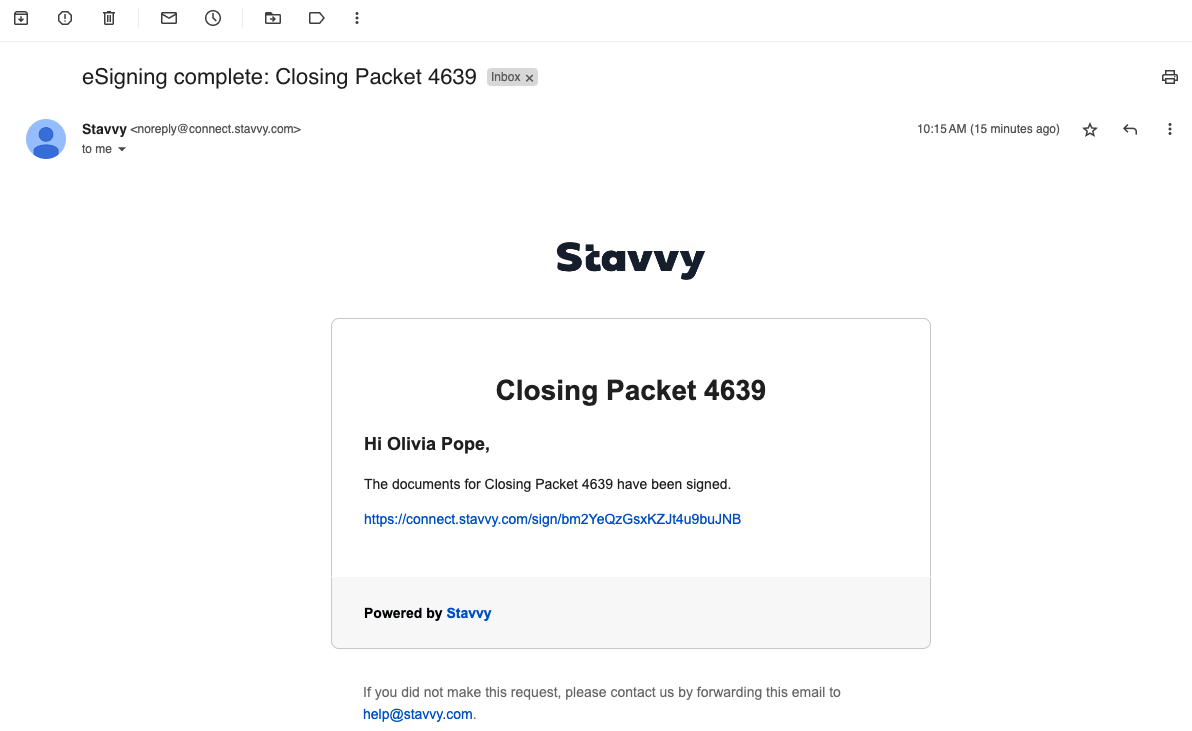 Multiple Signers
If there are multiple signers on the packet and they have not all signed, you will see a callout that you are waiting for others to sign.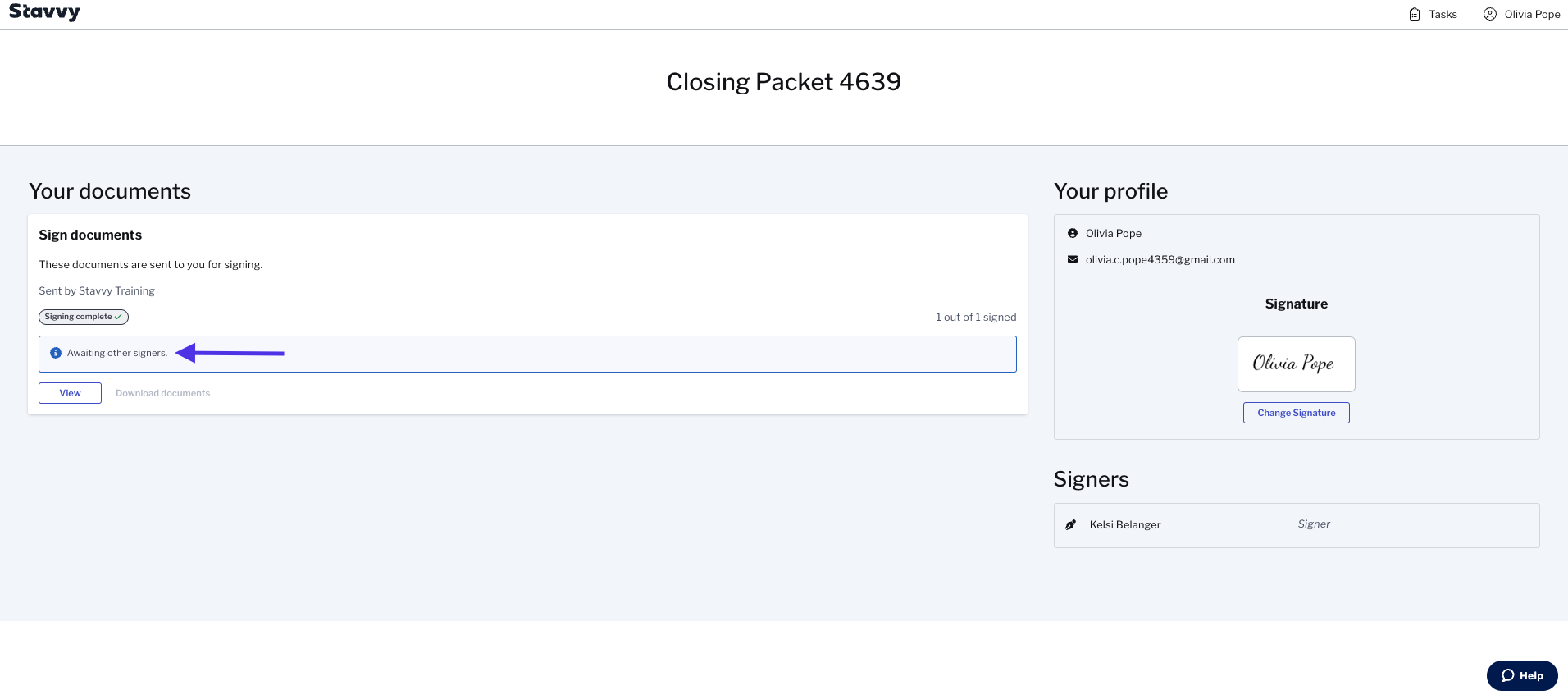 Still have questions? Reach out to support@stavvy.com!