Has your Client misspelled their name for their signature on a set of Documents? Read this article for the fix!
---

The situation: While in a meeting, our Client Kelsey Belanger realizes her signature is misspelled as Kelsi Belanger. She is not able to edit the spelling on her end as she has already submitted the signature. What do we do next?

---
Note: Follow these instructions while on the Meeting with your Client--updates will happen in real-time!
1. First, our Client's name was likely misspelled when entered as a Participant for this meeting. Head back to the Meeting Details page, and Edit the Participant name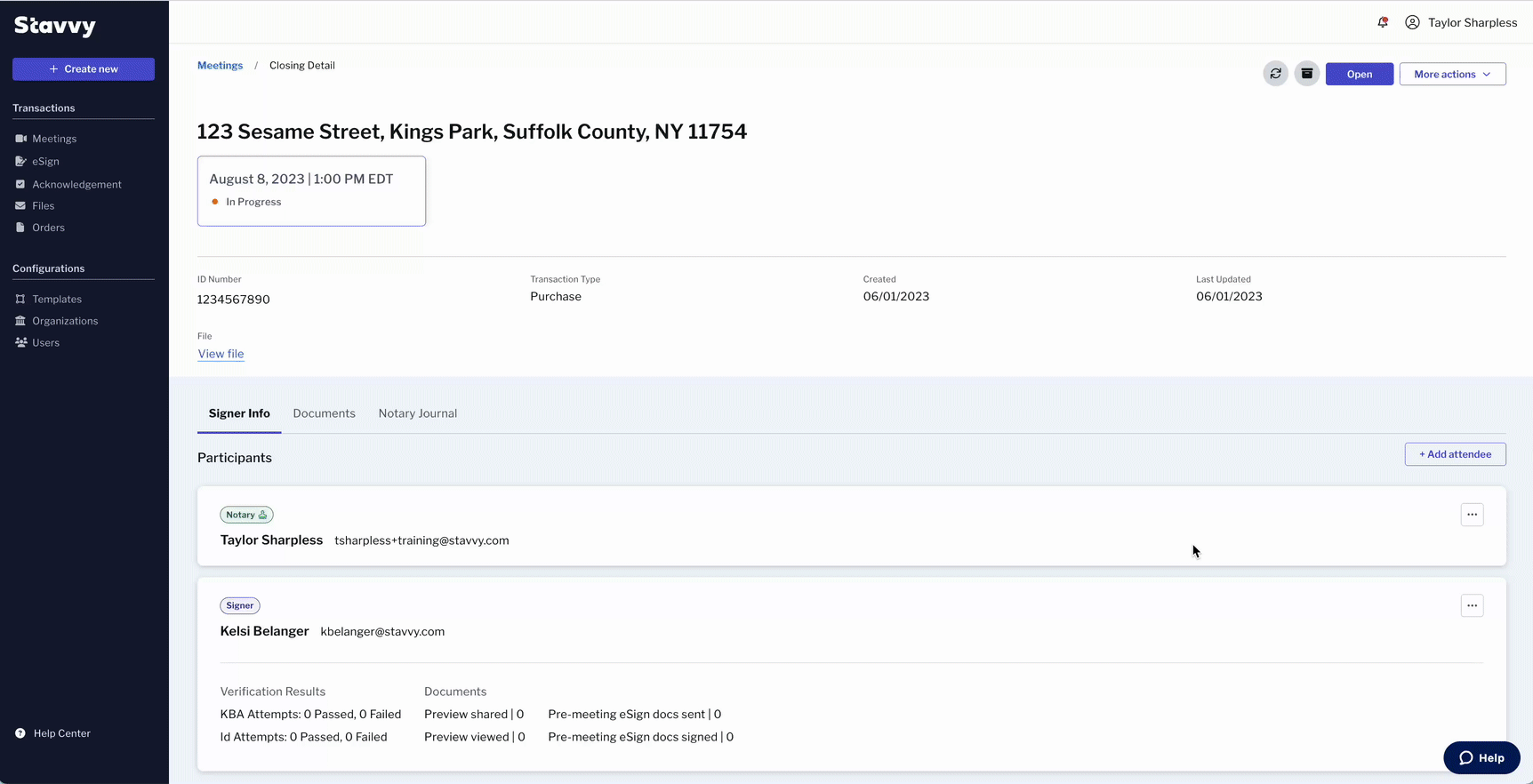 2. From the Meeting Details page, scroll down to the Document that has the misspelled Signature, and click Edit Annotations
3. In the Document, click Make Changes
4. Scroll down to the signature that needs to be changed. Click on the signature, and delete it
5. Check that the correct participant is selected from the dropdown on the left, and re-add their signature/full name annotations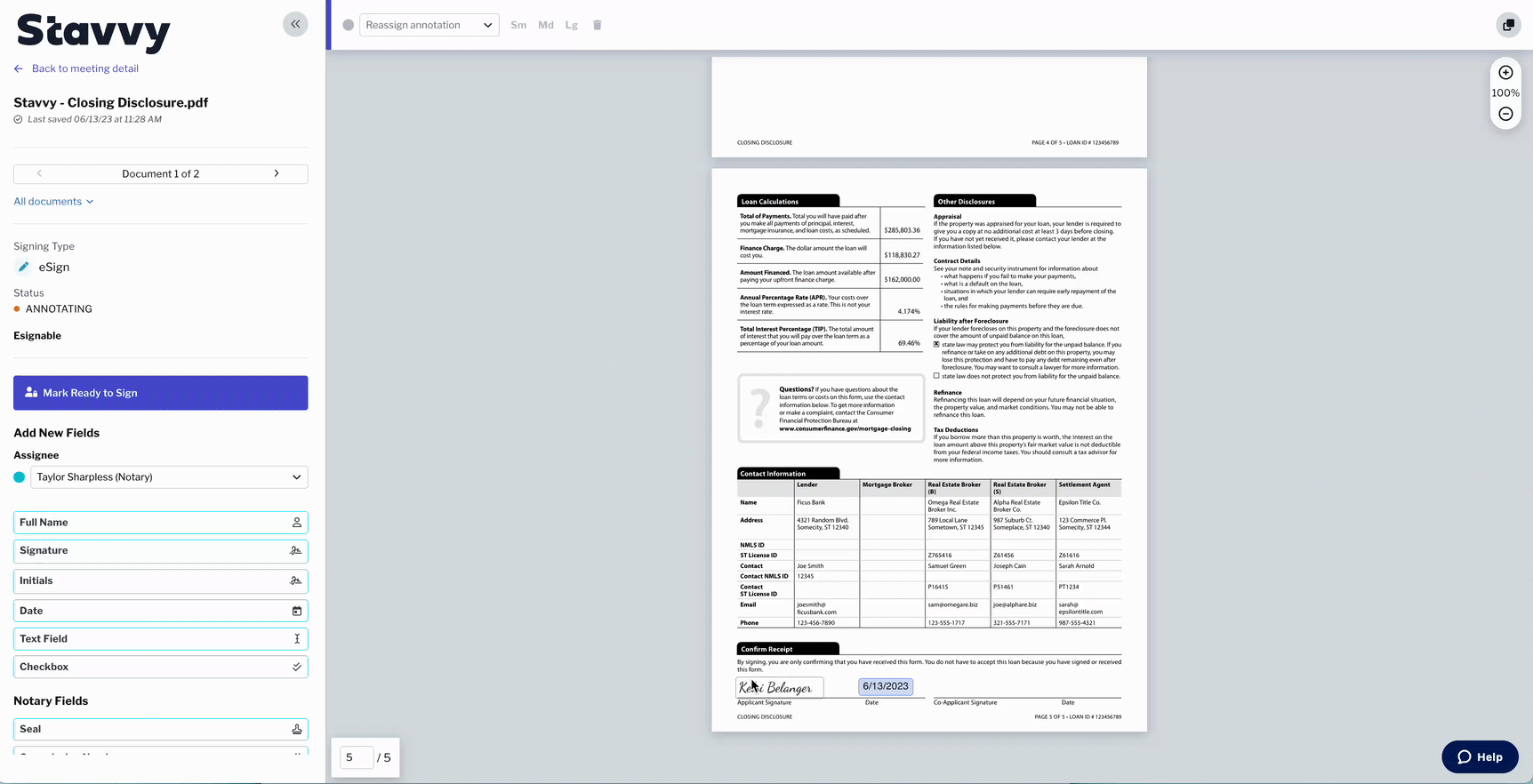 6. Click Mark Ready to Sign on the left when complete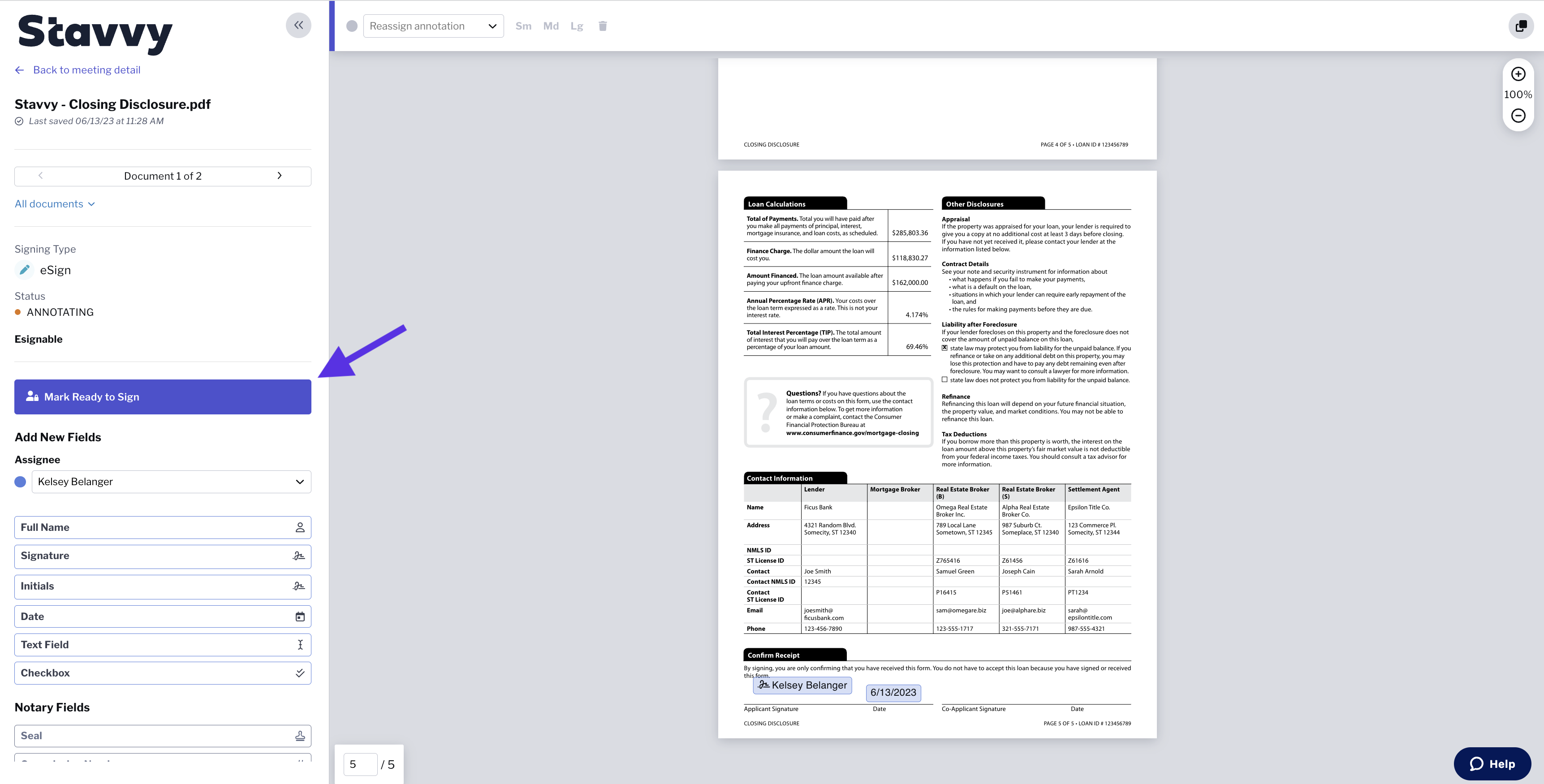 7. Back in the Meeting, the update was made in real-time for your client! Now they can click into the Signature field, confirm their name shows correctly, and sign!