Follow the instructions below to add signers to your acknowledgement meeting in Stavvy
When scheduling an acknowledgment meeting, the interface will look very similar to scheduling other Stavvy meeting types.
You will see an option to add an internal or external signer.
Internal attendee: members that already belong to your organization.
External attendee: might be people who don't already have a Stavvy account or you need to invite for a single meeting.
If the acknowledgment signer needs to be changed, they can be reassigned to other internal users.
Step 1: Select the date, time and meeting length.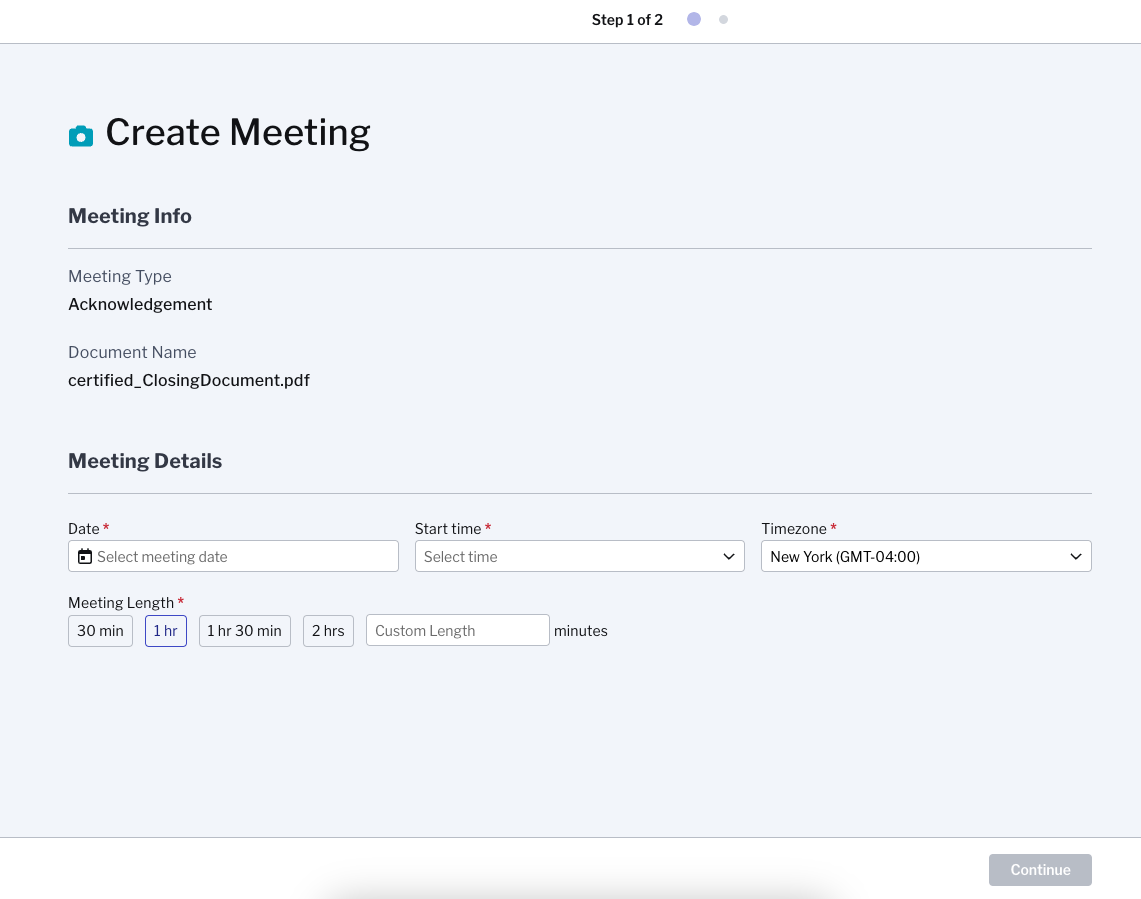 Step 2: Select the Notary/Host. Then choose to add internal or external acknowledgment meeting participants.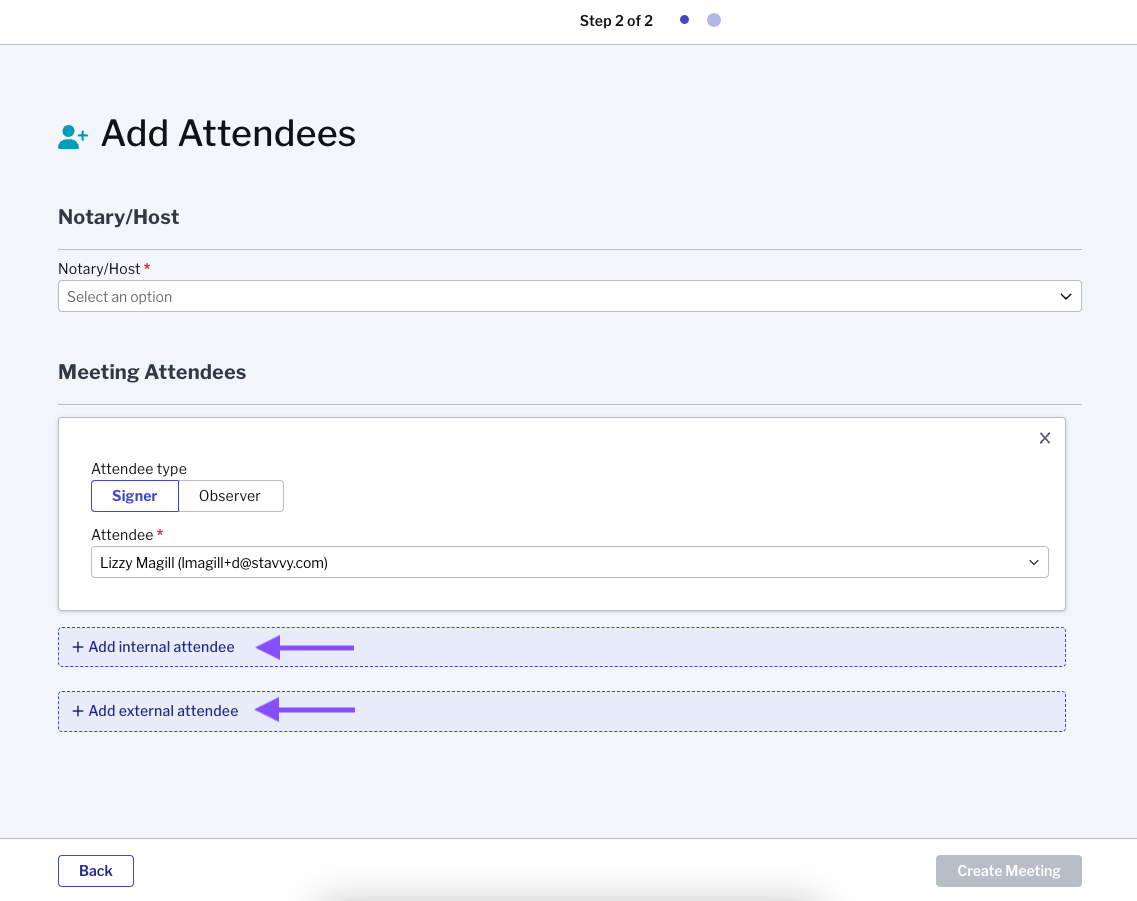 For full acknowledgement process instructions click HERE to learn more!
Please reach out to support@stavvy.com with any additional questions!