Follow this Guide to the Foreclosure orders process from the perspective of the Servicer/Lender.
Foreclosure Process in Stavvy
1. Initial Order review - Servicer/Lender
Order is Created/Assigned

Once an Order is created by the Attorney/Firm and assigned to your account, your account admins will be notified via email
Click on the link in the notification email to access the Order
OR, within Stavvy: from the left-hand panel, select Orders > Servicing > Pending, and find the appropriate address listed

Click Accept on the Order
Click on the Documents tab
To review the Order select "View" or from the dropdown under Actions select "Quality Control Review"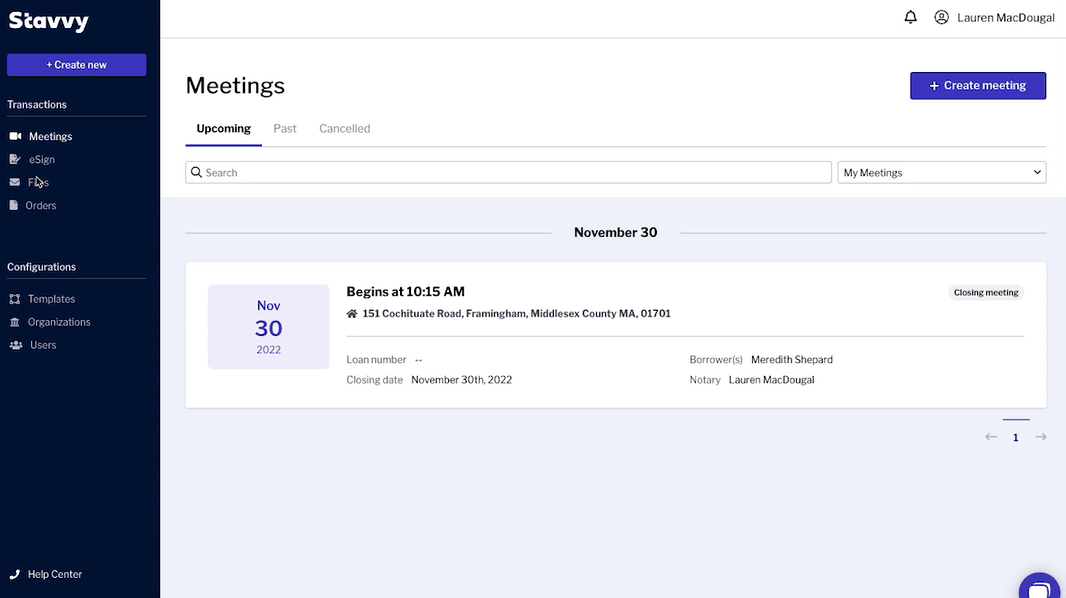 2. Conduct initial document review
If no changes are needed, select Approve under Quality Control Review on the left to move forward
If revisions or corrections are needed

Go to the Comments on the top right of the screen and select +Add
Drag the marker and place where corrections are required, in the text box advise what needs to be corrected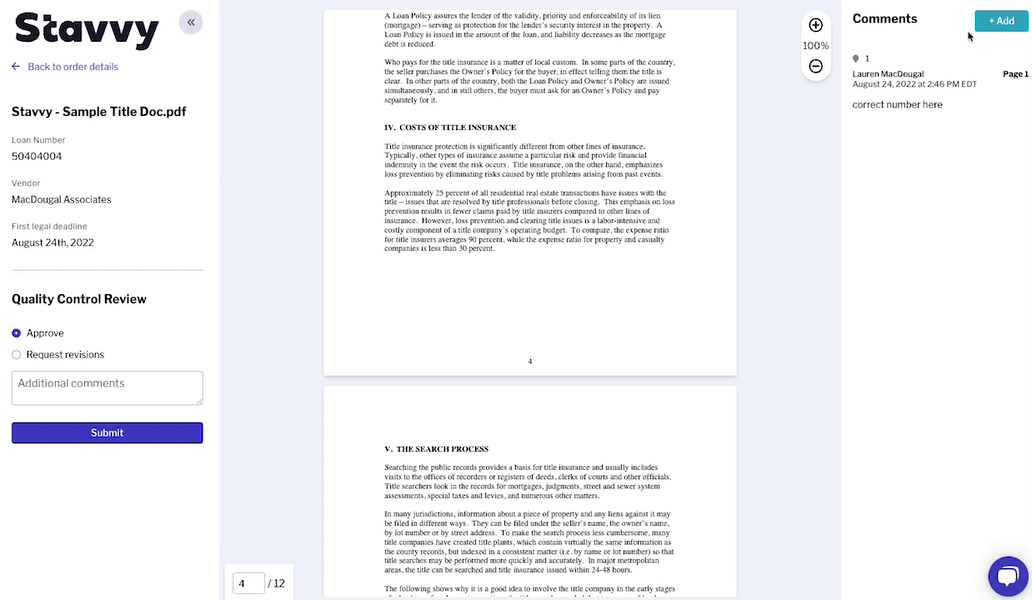 Once all comments are added, under Quality Control Review on the left, select Request Revisions and then submit
The Attorney/Firm will receive a Revisions Requested notification.
Attorney/Firm will revise the documents and upload the modified version

Notification of the revised documents will be sent to your account

You will review the new documents and check off Approve under Quality Control Review
If needed, a Meeting can be scheduled to sign and notarize the documents


3. Foreclosure Meeting
Select either Actions on the top left of the screen and select Create Closing Meeting or +Add Meeting in Details, this will take you to the Create Closing screen. Modification will be selected as the Meeting Type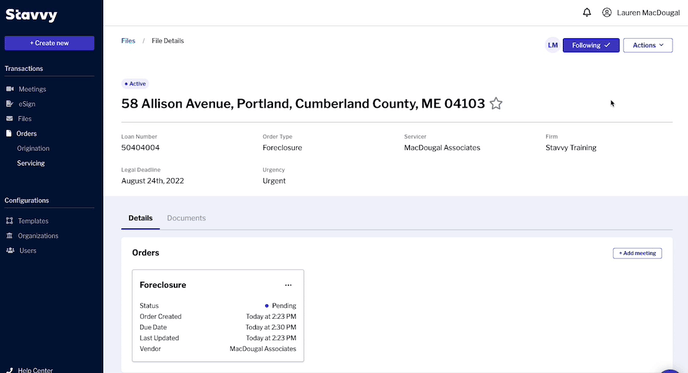 Select meeting time, date, and select the document(s) from the file to add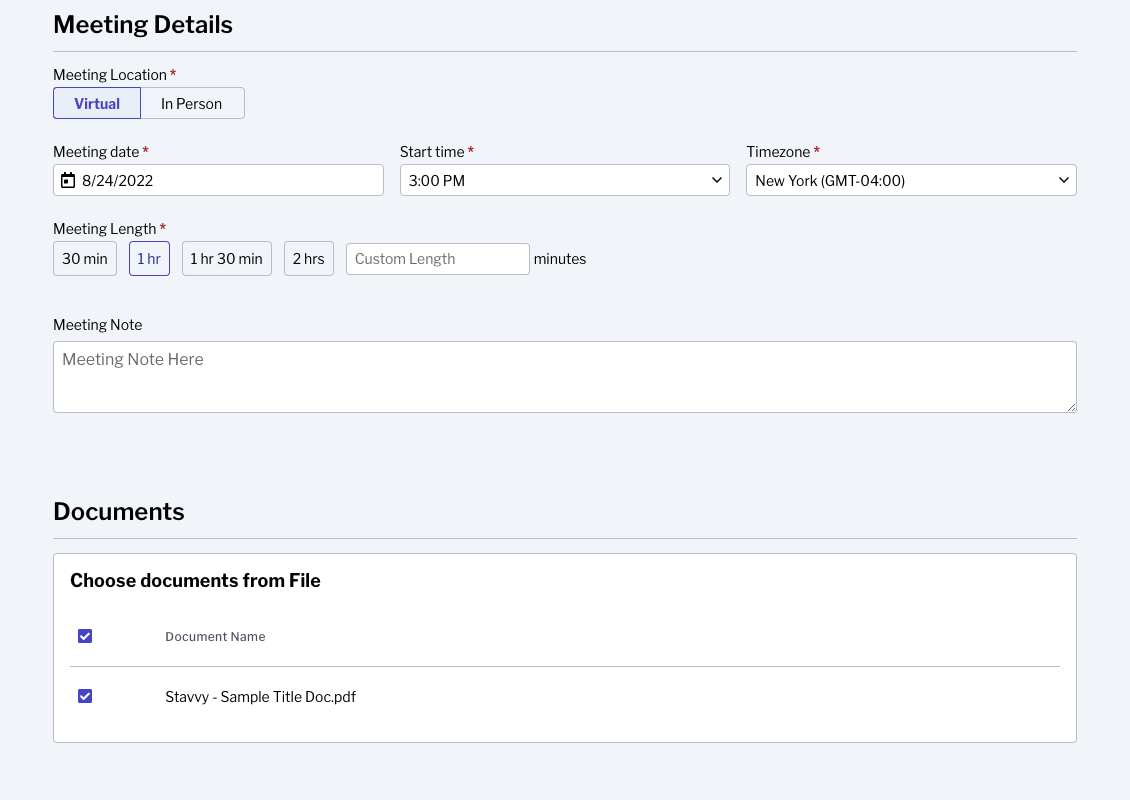 Add notary and all signers, once all parties are added select Create and send invites
At this time the Servicer/Lender can initiate the meeting via the Join button on the top right of the screen or by the email invitation
Once Meeting has been completed, the document(s) will show as finalized, and the documents and the audit trail will be available for download.
4. Mark Order as Complete
Once the Meeting is complete and documents are finalized, head back to the Order page
Under Orders, click 'Mark Order as Complete'