Find out about our latest product updates. In this release we've added support for IPEN meetings and enhanced our compliance settings.
Date: Dec 13, 2022
Release Contents
Bug Fixes

eNote: Optional Late Charge Maximum Field
Date Picker Issues
In Application Messaging Notifications
eSign Packet Stuck Signing in Progress
IPEN (In Person Electronic Notarization) Meetings*
Summary: IPEN rounds out Stavvy's meeting offering, giving customers another eClosing solution. IPEN allows you to take the Stavvy meeting experience in person, while maintaining the benefits of digital signing and notarization.
Helpful Hints: The IPEN meeting experience is optimized to be used with a tablet or desktop device. Meetings are created and scheduled just like a RON meeting, but with a physical meeting location. During the meeting notaries can pass around a device to validate signer Identity, sign documents, and add their notary seal similar to the experience they have in a fully remote RON meeting.
*IPEN is initially available on a limited basis. Please contact your Customer Success Manager if you are interested in trialing this feature.
Create an IPEN Meeting Start the in person meeting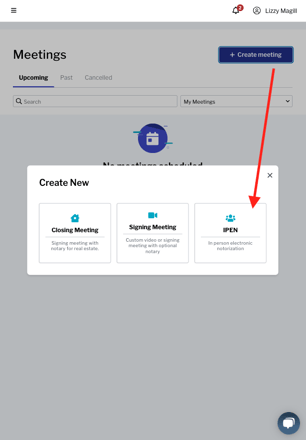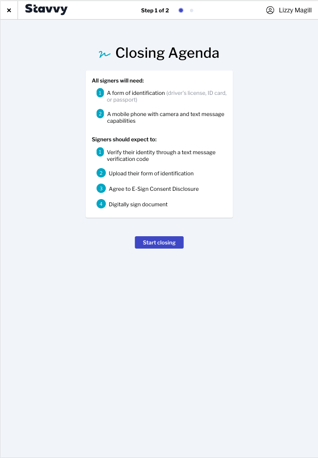 Authenticate all signers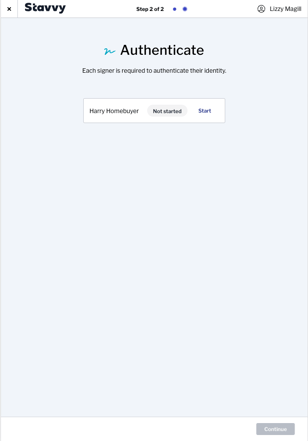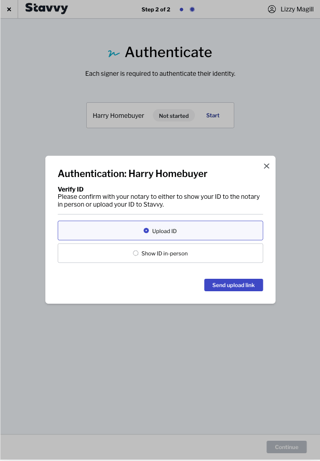 Pass the device back and forth during signing Complete your signing!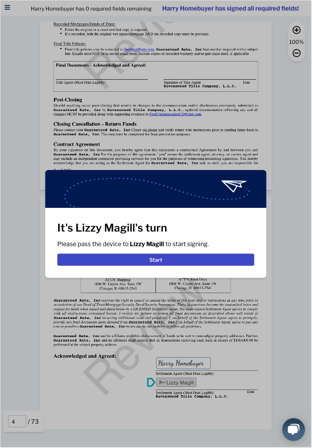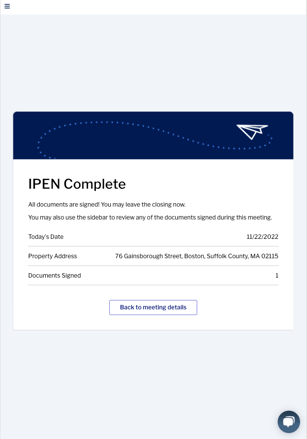 eConsent & Personally Known Settings
Summary: Stavvy has updated our compliance functions to give customers greater control over their signer and notary experiences. It is now possible to choose whether or not signers should need to read through eConsent terms before agreeing to them, and also to choose whether or not notaries should be able to bypass ID Verification and KBA using personally known as an option.
Helpful Hints:
There are two new settings updates under Organization > Compliance
eConsent: If this is turned on, when a signer enters Stavvy, they will be prompted to read and review the eConsent terms before they get the option to provide consent. When Stavvy updates its eConsent terms to a new version, users will again need to read eConsent before agreeing. If the setting is disabled, signers may simply provide their consent without first reading the terms.

Personally Known Option: Organizations can now choose whether or not they want to allow notaries to select personally known for ID Verification and KBA. If the function is turned on, notaries will be prompted to acknowledge that they understand the action they are taking. If the function is turned off, personally known will not be selectable and notaries will be informed that their org has disabled the feature.
Learn more at: help.stavvy.com/compliance-settings
New Settings for eConsent and Personally Known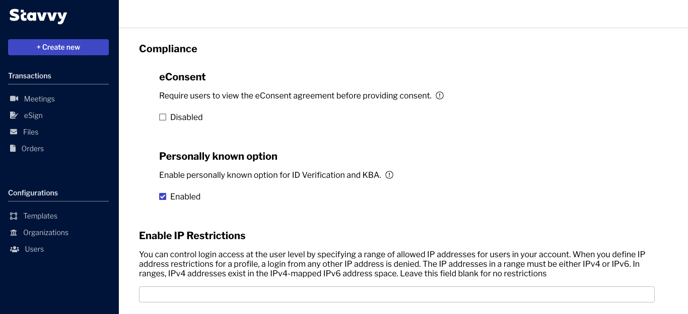 Confirmation when Personally Known is enabled and selected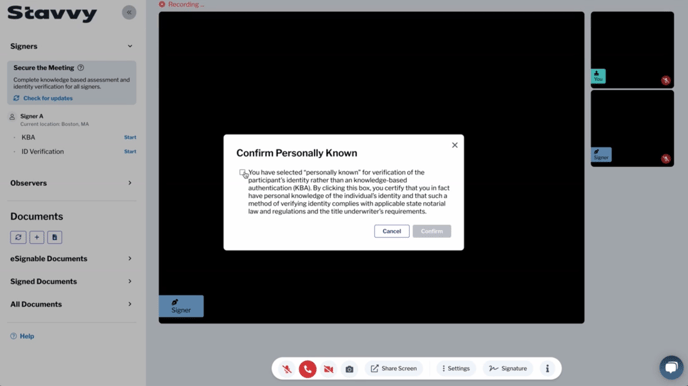 Updated eConsent Modal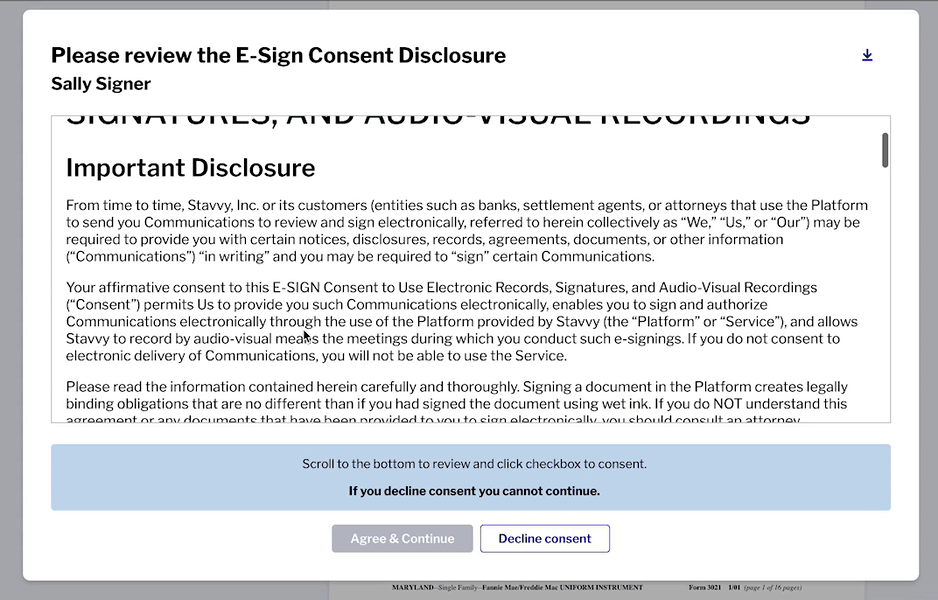 Product Enhancements
Check this section for minor feature updates and improvements we've made to Stavvy!
Auth0 Voice Call Authentication Method
What changed?: When logging into Stavvy, new users now have a second option for 2-factor authorization. New Stavvy users can choose to receive a voice call instead of a text message with a code for login. This change does not impact signer users.
Area of the Product: Login, Authentication
Impacted Users: Stavvy Connect Users and Admins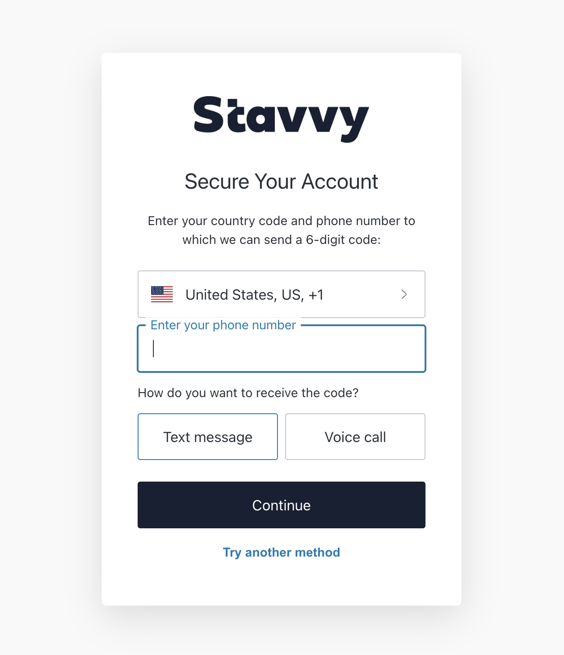 ---
Video Off Indicator in Meetings
What changed?: The meeting experience now displays a video off icon when a participants video feed has been turned off. This will allow hosts to better understand if a participant has intentionally turned their video off or if their connection is impacting their video feed.
Area of the Product: Meetings
Impacted Users: Meeting Hosts, Meeting Participants
Reference Ticket: PRISM-811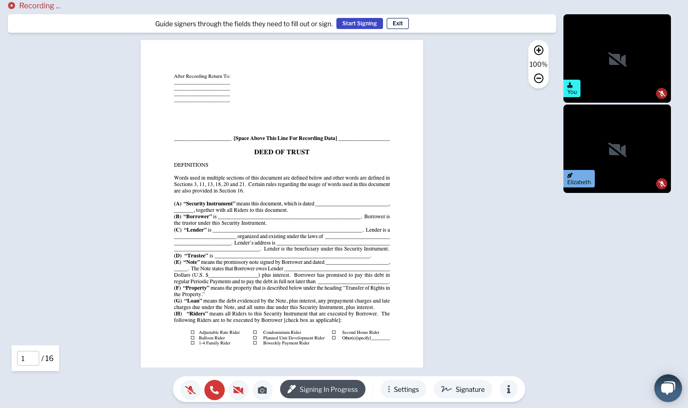 ---
Link from Meetings back to Files
What changed?: We've added a link on the meeting details page that connects to the associated file. This will allow users that need to use both meetings and files to navigate between the two more easily.
Area of the Product: Meetings
Impacted Users: Meeting Creators, Meeting Hosts
Reference Ticket: TTA-63

---
Add Additional Meetings to a File
What changed?: Users were previously unable to add more than one meeting to a file. This limitation has now been removed, but each file is currently limited to 1 active meeting. Active meetings are meetings that have not been canceled. If the other meetings associated with a file are canceled then users are able to add additional meetings.
Area of the Product: Meetings, Files
Impacted Users: Title & Settlement Vendors, File Creators
Reference Tickets: TTA-58, TTA-31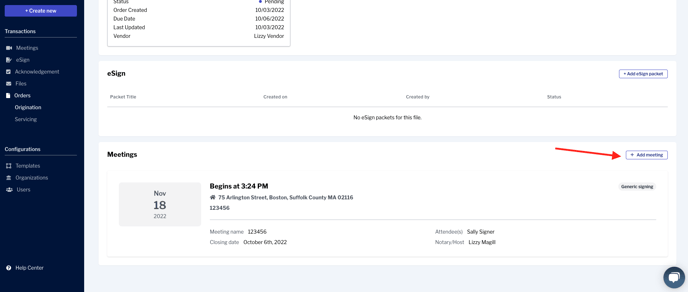 ---
Guam Notary Seal
What changed?: We now support Notary Seals for notaries located in the US territory Guam. Notaries can update their notary seal in their Notary Profile.
Area of the Product: Notary Profile
Impacted Users: Notaries in Guam
Reference Tickets: SUMMIT-667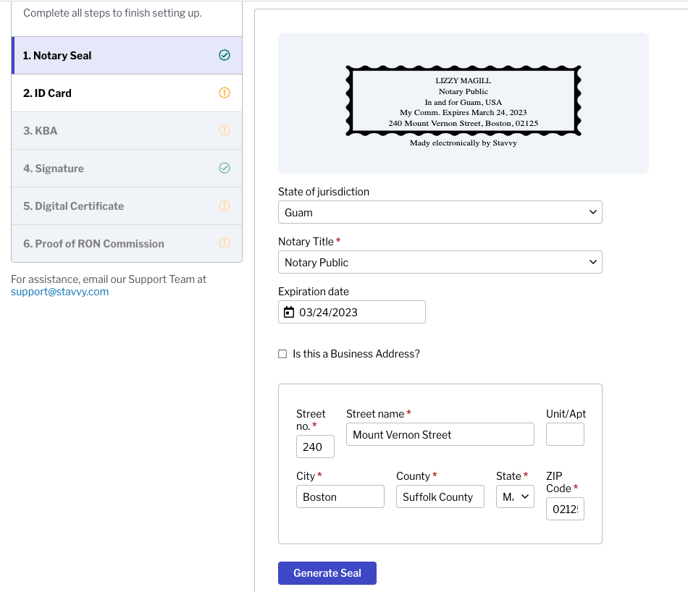 ---
Bug Fixes
Whoops - our bad! Here's the latest list of bugs we've squashed.
eNote: Optional Late Charge Maximum Field
What was fixed?: We've removed the Late Charge Maximum field as a required input for generating eNotes. We have also added a tool tip to note the West Virginia Form IDs that this field is required for.
Area of the Product: eOriginal Integration, Files
Impacted Users: Lenders using eOriginal Integration
Reference Tickets: PRISM-805
---
Date Picker Issues
What was fixed?: An issue with our date picker component was causing us to pass an invalid date format when users manually typed into the date picker rather than clicking to select a date.
We now pass a consistent date format regardless of how the date picker is used
Area of the Product: Meetings, eOriginal Integration
Impacted Users: Meeting Creators, eNote Creators
Reference Tickets: PRISM-592, OLYMPUS-593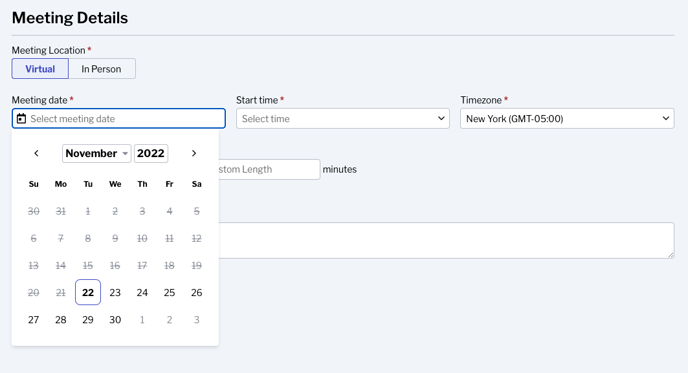 ---
In Application Messaging Notifications
What was fixed?: File owners were not receiving notifications from messages sent via Files Messaging from a vendor. Both parties now receive email notifications about messages.
Area of the Product: Files
Impacted Users: File Followers, Vendors
Reference Tickets: OLYMPUS-551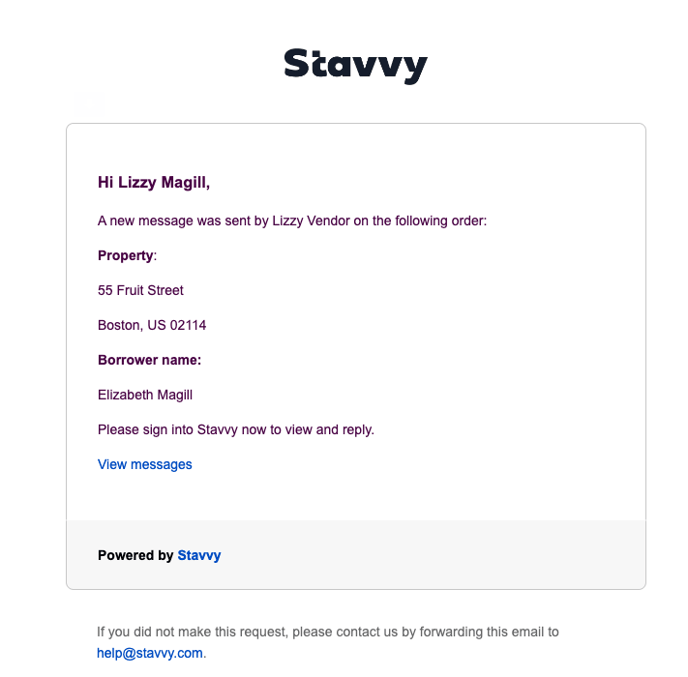 ---
eSign Packet Stuck Signing in Progress
What was fixed?: Documents without annotations included in eSign packets were able to get into a status of "Ready to Sign" when a packet creator moved quickly though the eSign packet creation flow. This resulted in packets being able to move to a completed status. We've corrected this issue so that documents without annotations can not get into a ready to sign state.
Area of the Product: eSign Packets
Impacted Users: eSign Packet Creators
Reference Tickets: PRISM-842
---
Deprecated Product Features
Removal of .docx File Conversion Support
What changed?: We are removing support for converting .docx file types to .PDF upon upload in the Foreclosure workflow. Users were previously able to upload a .docx when initiating a Foreclosure order. This was the only place in the platform where we supported this conversion.
PDF format is required for documents that need to be annotated or commented on when using Stavvy.
Area of the Product: Foreclosure Orders
Impacted Users: Attorneys using Foreclosure Orders
Reference Tickets: PRISM-801